Description
A business mentor is someone with more entrepreneurial business experience than you, who serves as a trusted confidante guiding you through your journey.


They've been there, done that and have seen it all. Yet, a woeful number of entrepreneurs start or continue their careers without one. Explore the importance of the mentorship relationship and why every entrepreneur needs one. This event is part of Bunker Brews, a monthly meetup where the Bunker Labs community, including veterans, military spouses, and civilians, comes together to network with subject matter experts, investors, thought leaders, and more in an environment focused on growth and development.

This event is for you if...
1. You're interested in meeting more like-minded, action-oriented entrepreneurs in a fun, casual setting.
2. You're interested in getting involved in the local entrepreneur community.
3. You'd like to learn more about companies being created by veterans in our community


---
Central Region Presenting Bunker Brews Sponsor


---
Local Sponsor Spotlight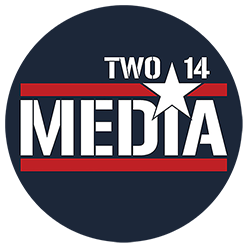 ---
Speaker Spotlight
Joe Shakeenab is a retired U.S. Army veteran of 20 years and former Special Forces Warrant Officer, U.S. Army, 5th Special Forces Group. He is also the chapter president for the Austin Peay State University Military Alumni Chapter and sits on the Board for the Montgomery County Veterans Coalition. He holds a Master's Degree in Strategic Leadership (with Honors) from APSU. Shakeenab is also an award-winning professional consultant and experienced mentor dedicated to providing professional development and performance enhancement training. With combined expertise in command operations, motivational speaking, professional development training, and mentoring, Shekeenab will share his insights on the value of mentoring for every entrepreneur. To learn about Joe's extensive credentials, awards, and honors, please http://shakeenab.com/.
Joe Shakeenab

L.E.A.P. ORG President & Board of Directors