Bunker Brews Clarksville: 8 Ways Military Leadership Aids Entrepreneurship
Description
The challenging training environment that military leaders navigate uniquely shapes ideal entrepreneurs.
From discipline to communication, the leadership skills taught in the military can be leveraged for huge success in the civilian world of business. Explore the 8 key ways military leadership prepares veterans for the world of entrepreneurialism, and how to leverage that experience into business success. This event is part of Bunker Brews, a monthly meetup where the Bunker Labs community, including veterans, military spouses, and civilians, comes together to network with subject matter experts, investors, thought leaders, and more in an environment focused on growth and development.
This event is for you if...
1. You're interested in meeting more like-minded, action-oriented entrepreneurs in a fun, casual setting.
2. You're interested in getting involved in the local entrepreneur community.
3. You'd like to learn more about companies being created by veterans in our community


---
Central Bunker Brews Presenting Sponsor


---
Local Sponsor Spotlight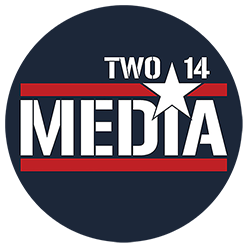 ---
Speaker Spotlight

Rich Gross

Brigadier General Rich Gross (US Army, retired), is the Knoxville Community Leader for Bunker Labs, a national nonprofit network of veteran entrepreneurs dedicated to helping new veteran entrepreneurs start their own business. Rich is a Knoxville-native who served over 30 years in the U.S. Army, completing his military service as the Legal Counsel to the Chairman of the Joint Chiefs of Staff. He is a graduate of the US Military Academy at West Point and the University of Virginia School of Law. Rich is a Distinguished Fellow at UVA Law School's Center for National Security Law and a Lieber Institute Associate at West Point. He currently serves on the board of directors for three nonprofits that serve the veteran community. He has multiple combat tours in Iraq and Afghanistan and is a sought-after public speaker on leadership and national security law.


Rich Gross

WW & Bunker Labs Wellness Coach & City Leader