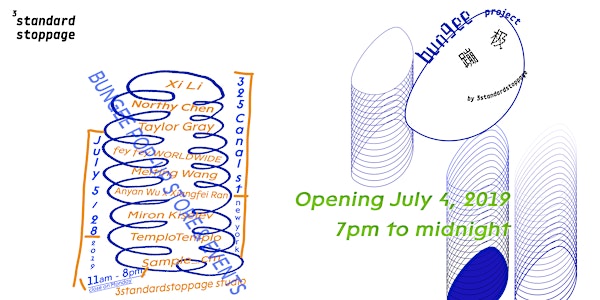 Bungee Pop-Up Store & Events, host by 3standardstoppage studio
When and where
Location
325 Canal St 325 Canal Street New York, NY 10013
Description
3standardstoppage studio ARE LANDING IN NEW YORK IN JULY, 2019
Bungee Project | 蹦极计划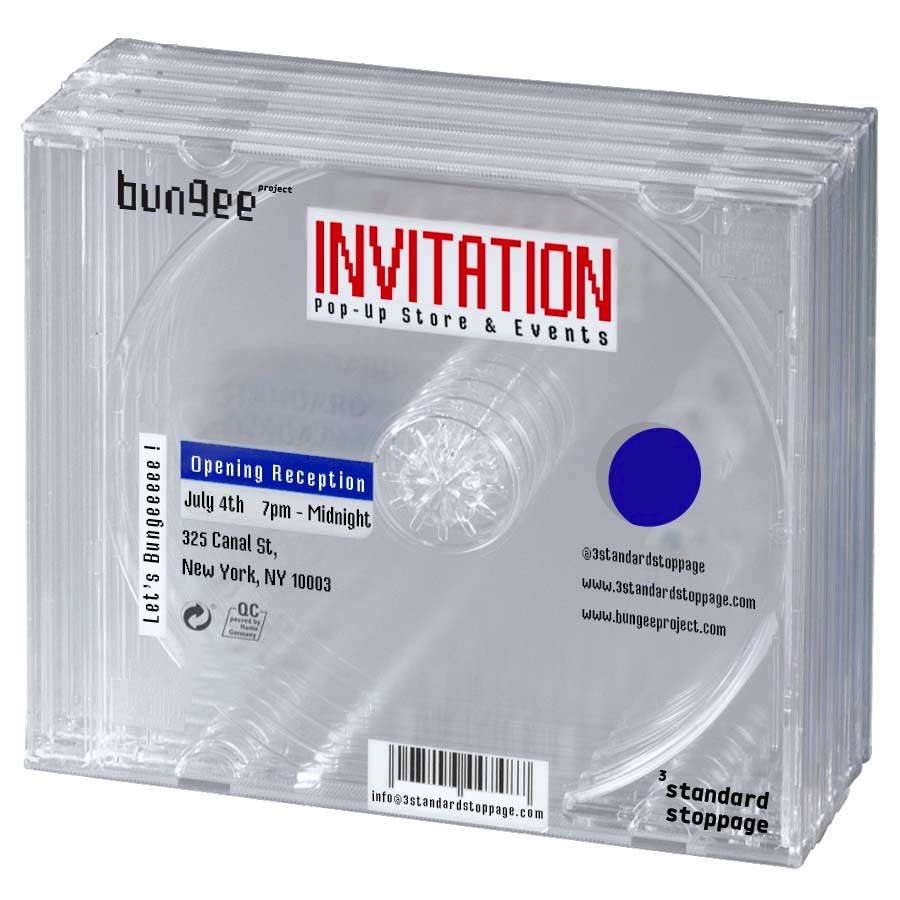 Bungee Pop-Up Store & Events is host by 3standardstoppage studio, curated by Shisi Huang (director, co-Founder of 3standardstoppage studio), supported by Wallplay. As the very first event we host in New York City, it is also the first onsite practice and release of Bungee Project. Aiming to create experimental retail experiences, Pop-Up Store will multi-function as clothing boutique, ArtBook shop, collaborative projects showroom, art exhibition space and coffee tasting lab.
We are going to host an one-month Bungee Pop-Up Store & Events at 325 Canal St, New York, from July 5 - 28.
10 groups of artists & designers will join Bungee Project's first plan, giving solo presentations, rolling exhibitions, live music shows in July, along with our designer's clothing & ArtBook store!
3standardstoppage studio
Store, Art Collective & Publisher, NYC & Beijing
Xi Li
Artist, San Francisco
fey fey WORLDWIDE
Fashion Designer, NYC
Taylor Gray
Furniture Designer, NYC
Anyan Wu x Xiangfei Ran
Artist & Designer, Jingdezheng & NYC
Northy Chen
Artist & Writer, NYC
Miron Kiselev
Fashion Designer, NYC
Melting Wang
Artist & Designer, Beijing & Milan
TemploTemplo
Archival Designer Collector, NYC
Sample_cm
Sportswear Designer Brand, Berlin

DJ: Dasychira
Come join us for Bungee Project! Let's bungeeeeeeeeeeee in summer!


As a subsidiary of 3standardstoppage, Bungee Project | 蹦极计划 is an experimental program that creates a self-sustaining ecology system by taking the role on further thinking, exploring and archiving the path of building variable intellectual constructs from standard ruler. In the meanwhile, it supports 3standardstoppage's commercial plan with each other. It provides a dynamic social platform for creative talents in different majors, explaining a model that proposes a new way of living with experiential art and design marketing. Experiential marketing addresses not simply the wants and needs, but the self-image, social goals, dormant emotions, values and deeply ingrained desires of the consumer.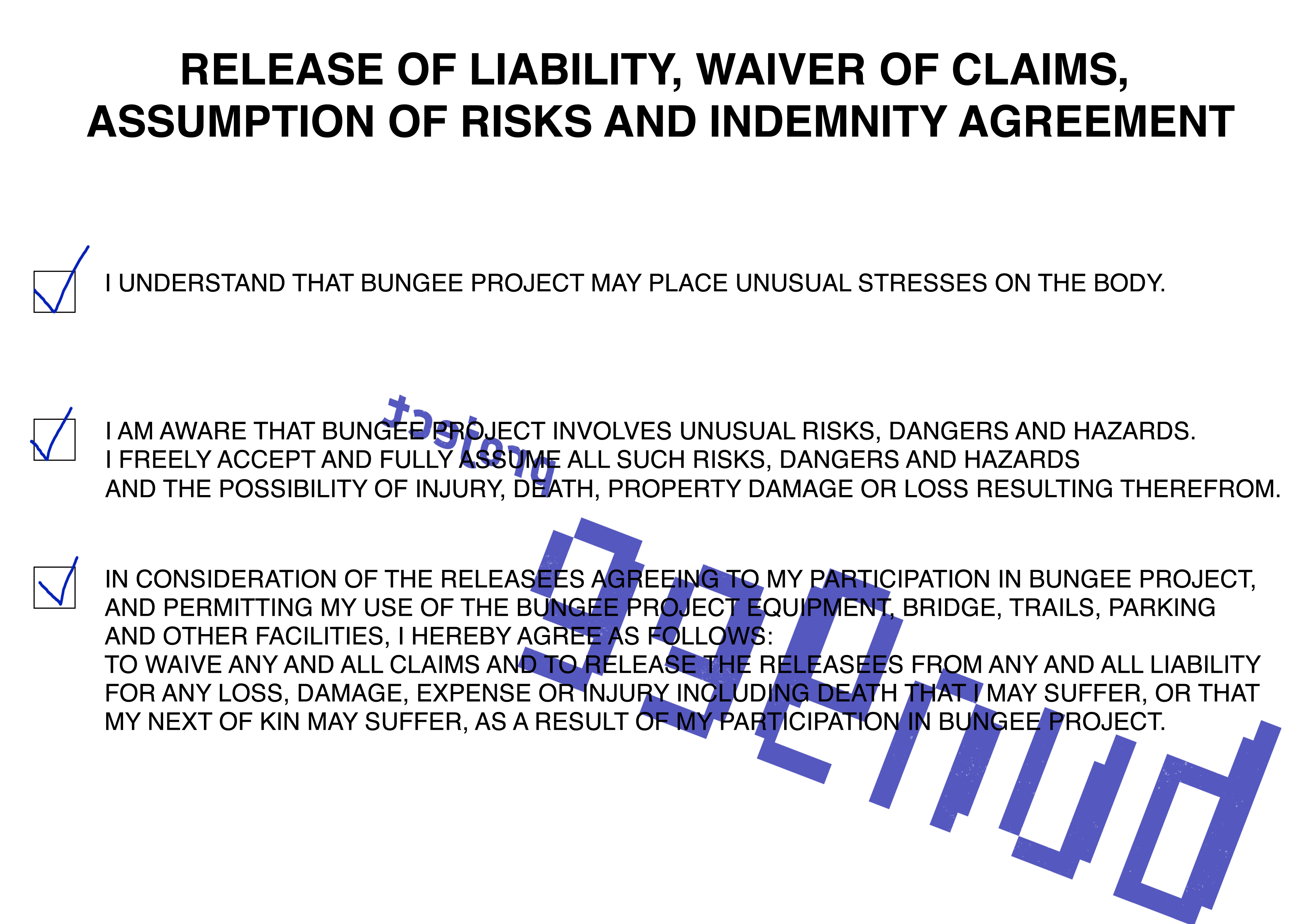 The most suicide-like behavior, Bungee Jumping is restricted and yet protected by a rope, allowing people directly to get to the sensory threshold. With fully knowing that Bungee happens in a secured and under-control situation, participants still have to sign a Release of Liability, Assumption of Risks and Indemnity Agreement. Certifying health on your own, purchasing life insurance on your own, taking risks on your own — participants must check all the list and prove to understand any "possible" consequences.