Description
CALLING ALL MOMS WITH TODDLERS 12-24 MONTHS: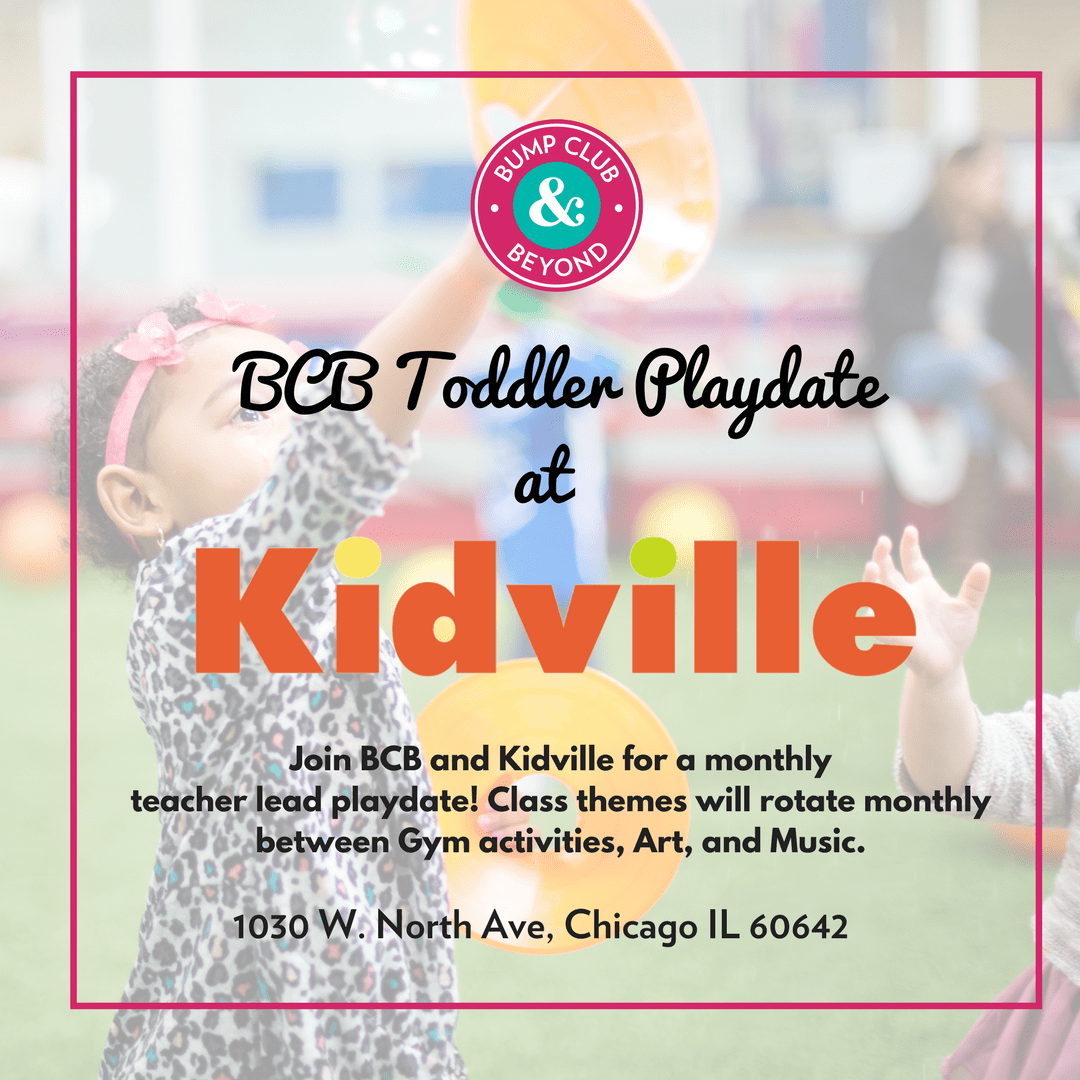 Tuesday, September 19th | 3:00-4:30pm
Join BCB and Kidville for a monthly 45 minute teacher lead class. Class themes will rotate monthly between Gym activities, Art, and Music. Each playdate will also have 45 minutes of social time for parents to meet one another.
We do ask that all parents/caregiver keep their children with in a hugs reach.
Special Notes: Kidville is a peanut free facility.
Parking: There is parking on the 3rd floor of the Life Storage garage, access code *1815#