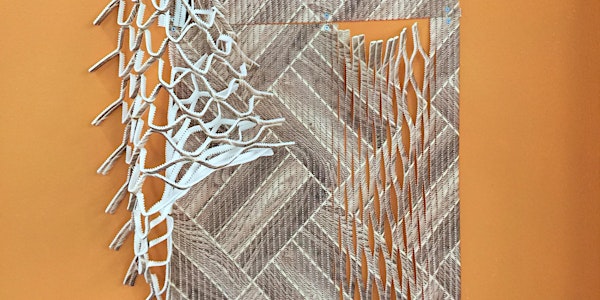 Bummock: The Lace Archive Symposium
Event Information
Location
Backlit
Ashley Street
Nottingham
NG3 1JG
United Kingdom
Description
Speakers: Pennina Barnett, Andrew Bracey, Dr. Amanda Briggs-Goode, Deborah Dean, Danica Maier, Lucy Renton, Dr. Sian Vaughan
This symposium will explore and expand upon issues arising from the residency and exhibition, Bummock: The Lace Archive. Three artists, Andrew Bracey, Danica Maier and Lucy Renton have spent the last two and half years rummaging, exploring and making. The exhibition at Backlit is the result of a residency that researched unseen parts of the Lace Archive as catalysts for the creation of new artworks. This symposium and exhibition forms the first part of a larger project Bummock: New Artistic Responses to Unseen parts of the Archive.
The Focus of the symposium will be on: an overview of the Lace Archive held at Nottingham Trent University, it's history and content; a history of contemporary artists working with Nottingham lace; artists working in and accessing archives and collections; hidden stories of collections, through two cases studies and an artist round table discussion of working with the Lace Archive. At the end of the symposium the delegates will have an opportunity for a special preview of the exhibition with informal discussion with the artists involved and food and drink.
Nottingham was the heart of the lace industry during the heyday of the British Empire and Backlit Gallery is located in the former home to Samuel Morley's textile factory. The Lace Archive housed at Nottingham Trent University, holds 75,000 items of lace, which have been acquired from bequests by local companies and the Nottingham Lace Federation. This collection is considered to be of local, national and international importance. Its growth, and continued use, gives a unique opportunity to scrutinise technical proficiency and innovation within a specific commodity sector, in the context of the history of design education and teaching practice.
Private view of exhibition from 6-9pm after symposium preview.
Date and time
Location
Backlit
Ashley Street
Nottingham
NG3 1JG
United Kingdom
Refund policy