About this Event
Bumblefoot
Ron 'Bumblefoot' Thal is an award-winning vocalist, songwriter, producer and world-renowned guitar virtuoso, with over 25 years of releasing music, playing international festivals and headlining tours, and gracing magazine covers as a solo artist.
Bumblefoot is a member of progressive rock group Sons Of Apollo (featuring Mike Portnoy, Billy Sheehan, Derek Sherinian and Jeff Scott Soto). Formerly a member of rock groups Art Of Anarchy (2011 – 2017, including STP/Velvet Revolver vocalist Scott Weiland, Creed vocalist Scott Stapp and Disturbed bassist John Moyer) and Guns N' Roses (2006 – 2014), Bumblefoot toured sold-out shows all over the world, headlining festivals with crowds up to 150,000. Bumblefoot's unique 'fretless guitar' can be heard throughout Guns N' Roses' 2008 Chinese Democracy album.
Bumblefoot's most recent Little Brother Is Watching album is an eccentric, upbeat collection of epic, modern rock with haunting melodies, huge choruses and witty lyrics about life in the digital age and beyond. The album was composed, produced, recorded, mixed and mastered by Bumblefoot at his own studio, and includes a crowd of 100 fans stomping, chanting and singing backing vocals recorded at a listening party in New York. The album peaked at #4 on Amazon.com Rock charts globally. The album is released on David Ellefson's (Megadeth bassist) EMP Record Label, now available in retail on CD and vinyl.
Bumblefoot is also an accomplished composer whose music is often heard in TV, film and video games, including the theme song to VH1's "That Metal Show". Bumblefoot works as an Adjunct Professor at SUNY Purchase College teaching music production, works with U.S. Embassies around the world on cross-cultural music programs, has his own line of award-winning hot sauces, and works with dozens of international charities visiting orphanages and children's hospitals around the world with guitar in hand.
Mach22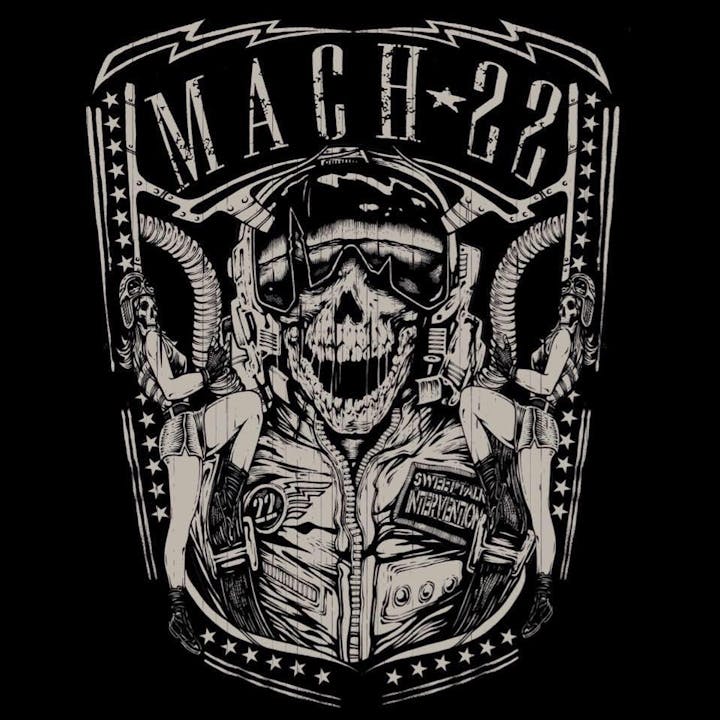 As the name implies, MACH22's rise is set to mach speed, with no turning back. Their presence, attitude, and sound, are winning audiences over at every show.
MACH22 is as authentic as you can get in a pure rock and roll band. Their songs span the emotional spectrum, capturing that classic feel with a modern rock edge. With their killer riffs, bluesy rhythms, and soulful delivery, they keep their audiences hooked for the entire set. The MACH22 sound echoes the tone of classic rock but imprints a style all their own.
They may be young, but they've already racked up some impressive credentials: Most recently opening for Bon Jovi on their "This House is Not For Sale" tour and Guns 'N Roses on the "Not in This Lifetime… Tour", Jay Z, Linkin Park, Kid Rock, Slayer, Five Finger Death Punch, Godsmack, Stained, Slash, Halestorm, Black Label Society, Steel Panther, and many, many more. They have also made their mark at such events as the Made in America Festival, as well as repeat appearances at Rocklahoma.
Performers
Date and Time
Location
Refund Policy