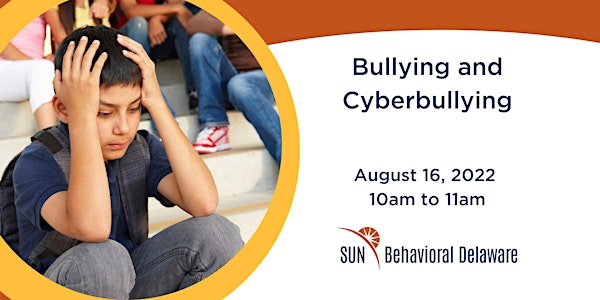 Bullying and Cyberbullying for Mental Health Professionals
Bullying and Cyberbullying for Mental Health Professionals
About this event
SUN Delaware's Professional Education Series is provided at no-cost and, licensed professionals can apply for one (1) continuing education unit following the completion of this program. Register now, it is free but space is limited!
Rocky Polite LMSW, MSW, M.Ed, a behavioral health clinician and director of operations for Coastal Counseling & Consulting Services, LLC.
Rocky works with children, adults, and families to provide supports in areas such as relationship issues, behavioral concerns, depression, anxiety, ADHD, and gender wellness. Rocky is passionate and an advocate for individuals on the Autism Spectrum and for individuals with moderate to significant disabilities. Rocky has worked in the educational system for twenty years, supporting individuals with many different abilities. Rocky has many years of experience in crisis management and risk assessment, supporting high risk populations and supporting others across schools, homes and community settings to manage behavioral issues and stressful dynamics.
Rocky is a strong believer in collaboration and supporting one another across our community. He believes that connecting to resources and making positive connections with other agencies and professionals is a large part of growth as behavioral health professional. His focus is on inner strength, communication, identifying resources, and coping strategies. Rocky feels that we must use a variety of modalities across the treatment process to support the progression of goals in therapy. He is passionate that relationships formed in therapy are one of the most important steps in the process.
During this session, Rocky will share ideas for professionals on inner strength, communication, identifying resources, and coping strategies for handling bullying to help you prepare for the start of the school year.