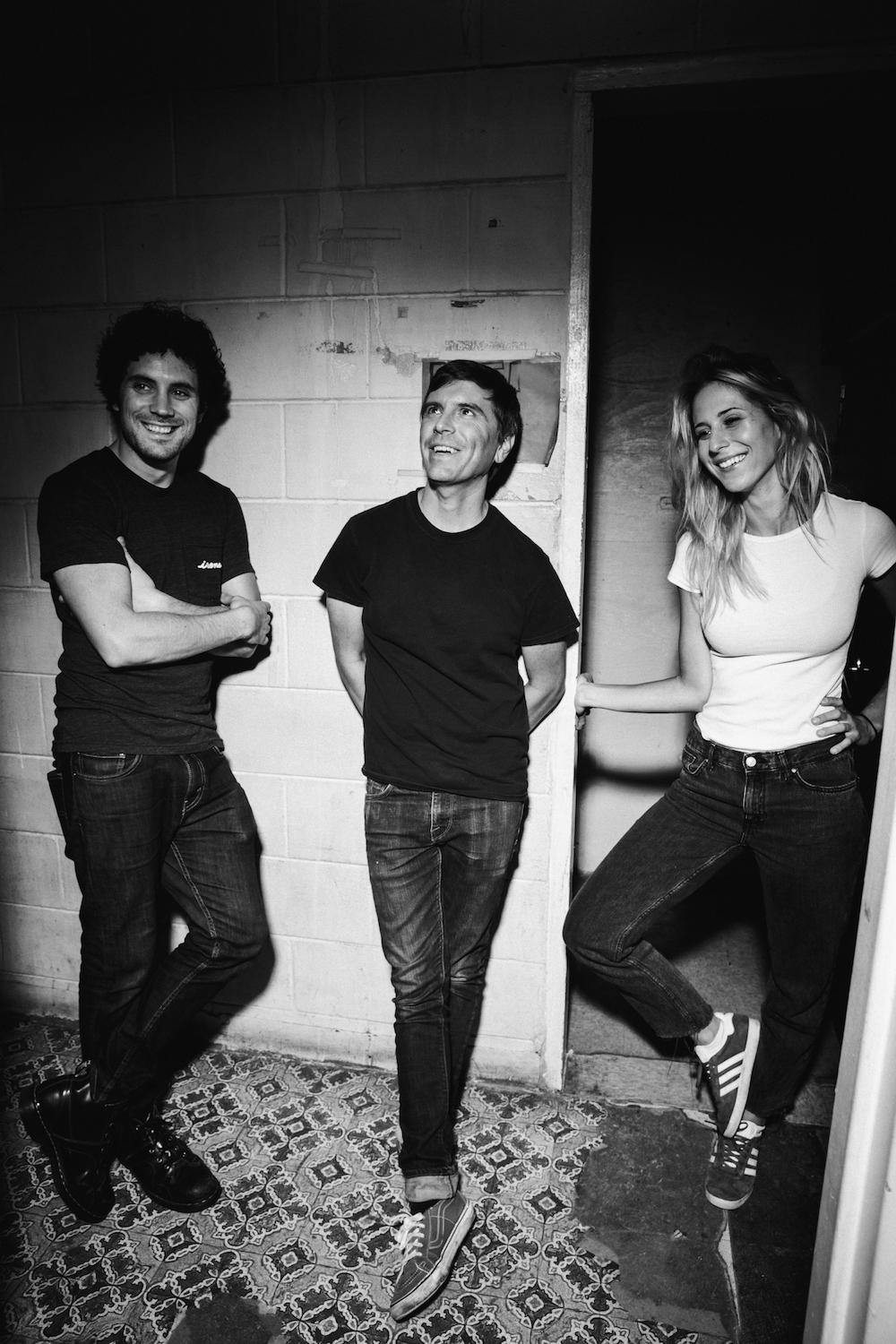 About this Event
Bully
Bully burst onto the scene in 2015 with their critically acclaimed album Feels Like. Today the band announces Losing. The album was engineered and mixed by lead-singer Alicia Bognanno in Chicago at Electrical Audio. Fronted by Alicia Bognanno, Bully was born in 2013. Bognanno was an engineer who had cut her teeth working at Electrical Audio in Chicago. Together with guitarist Clayton Parker and Reece Lazarus on bass, they made a debut album received unanimous critical acclaim and Bognanno became a point of intrigue. A rock icon in the making, with her signature scream, messy blonde hair hanging in her face, and formidable skills as both a player and a engineer who prefers recording to tape. "The coarse Cobain head-scream of Bully singer, songwriter and guitarist Alicia Bognanno is its own resuscitating jolt of protest," said Pitchfork. "She spends much of Feels Like tearing the house down with her howl." The success propelled the band into an exhaustive touring cycle with spots on huge festivals such as Bonnaroo, Lollapallooza, Pitchfork Music Festival and ACL and a late night appearance on Conan. While Feels Like tumbled headlong into the precarious nature of Bognanno's young adult life, Losing is a document of the complexity of growth: navigating breakups with sensitivity, learning not to run away from your troubles but to face them no matter how messy they may be. The debut single, "Feel The Same' is the album opener. Like an electric-shock Bognanno is back in your face tackling the angst of a young person feeling their way through the world. The song describes the prison of a manic mind-set, being trapped in your own head. On "Seeing It" she addresses the issue of personal safety and navigating the world as a woman. On "Running" she focuses on personal relationships and the avoidance of facing the demise of a personal relationship. Losing is an internal, carefully focused record, a universalized diary and an exorcism—not of any one specific demon, but the host of them that characterize contemporary anxieties. Bully are growing up, sure, but their fire is in no way diminishing.
Melkbelly
If Nothing Valley were a real place, it'd be mossy, verdant, and a little bit strange.
Melkbelly, formed by vets of Chicago's experimental and DIY scene champions, organized noise and thoughtful freneticism on its debut full-length, Nothing Valley, fusing dreamy vocal lines and cantankerous guitar racket. Its songs clang and bang in stripped-down production that highlights the band's sharp edges; multi-faceted slabs of sound serve harmonious, immediate songs. So it shouldn't be a surprise that the band members' tastes run obscure–The Hecks, Lightning Bolt, and jazz drummer Paal Nilssen-Love and, as they tell us, "bands and musicians that draw on a sense of adventure." The quartet's membership overlaps with several Chicago noise and experimental bands and art collectives.
An efficient one-day recording session resulted in Melkbelly's first EP, 2014's Pennsylvania, which opened the door to touring and opening slots for Speedy Ortiz, Magik Markers and Built to Spill, and led to The Chicago Reader calling Melkbelly "one of the most exciting new sounds out of Chicago." Next, Melkbelly got back to writing and working, recording a pair of 7-inches with Dave Vettraino at Chicago's Public House where it had made its first recordings ever for Public House's Digital Singles Series and a Public House compilation tape. The sessions gave the band a chance to deepen its collaboration with Vettraino.
Miranda writes most of Melkbelly's tunes on guitar and brings them to the band who puts them through the ringer, where they morph into a Melkbelly arrangement. Often, however, the band will take a guitar riff or two from an open jam recorded at practice and spin it into a song.
Nothing Valley was recorded in early 2016 in Vettraino's basement studio to 8-track analog tape. Fresh off a West Coast tour, the band let the hours on the road and missed art tourism opportunities at Spiral Jetty shape the songs as well as the recording process itself, writing half the album material in the studio. Nothing Valley breezes gust fresh and forcefully.