McWethy's Tavern is proud to welcome Bulleit™ Distilling Co. from Louisville, Kentucky!
About this event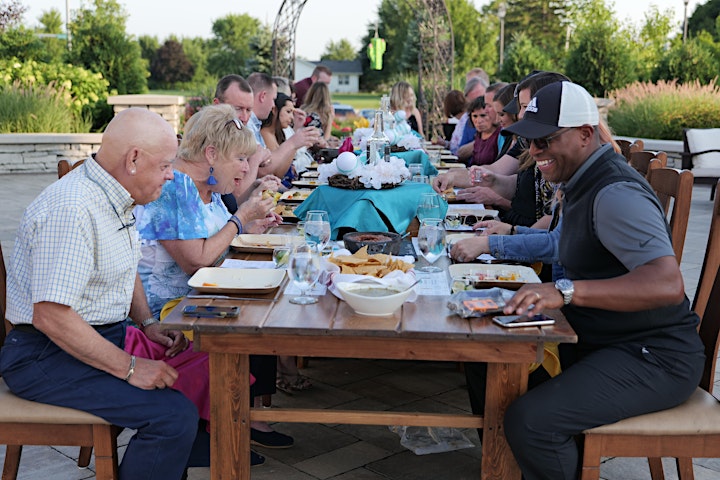 On Wednesday, June 23rd, Bulleit's National Brand Ambassador will be in-house alongside Chef de Cuisine Alan Darr to take you on a 5-course dinner pairing of bourbon whiskey. Guests will enjoy speciality cocktails and feast on a one of a kind meal created exclusively for this occasion.
Join us for an evening with great friends out on the courtyard at McWethy's Tavern!
————————————————————
BULLEIT™ BOURBON INSPIRED MENU
————————————————————
starter/first »» "Cracker Jack"
Chef-made bacon kettle corn + prize inside
**Paired with Bulleit™ Bourbon Spritz
second »» "Monte Cristo" Beignets
tasso ham + smoked turkey + Chef-made pepper jack cheese + sour cherry jam
**Paired with Bulleit™ Bourbon Mint Julep
third »» "Bulleit™ Bourbon Barrel Stave" Salmon
"rye-sotto" + salmon bacon + tomato aioli + chives
**Paired with Bulleit™ Rye Boulevardier
fourth »» Honey Chipotle Pork Shank
sweet tea brine + wonder bread + pickles + bourbon glazed onions
**Paired with Bulleit™ Rye Manhattan
fifth »» Bacon Brownie Sundae
bourbon caramel ice cream + bacon sprinkles + luxardo whipped cream + cherry on top
**Paired with Bulleit™ Bourbon and Rye Neat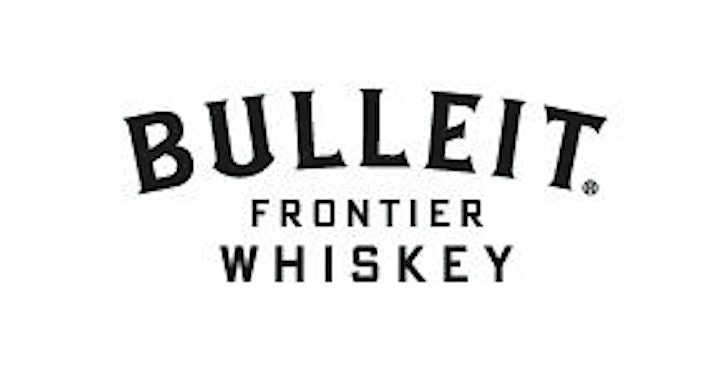 THE NEW FRONTIER
In 1987, Thomas E. Bulleit, Jr., fulfilled a lifelong dream of reviving an old family bourbon recipe by starting the Bulleit Distilling Company. Inspired by his great-great-grandfather Augustus Bulleit, who made a high-rye whiskey between 1830-1860, Tom left a successful law practice and risked everything to experience life on the frontier. Today, we're not the only ones who are glad he did.
A WHISKEY NEARLY LOST FOREVER
A tavern keeper in 1830s Louisville, Kentucky, Augustus Bulleit was dedicated to a single goal: the creation of a bourbon unique in flavor. After experimenting with countless varieties, he finally came upon a bourbon with the character he had long sought after.
One fateful day, while transporting his barrels of bourbon from Kentucky to New Orleans, Augustus Bulleit vanished. What happened is still unknown, and his creation nearly disappeared into history along with him.
A LEGEND TODAY
To this day, Bulleit™ Bourbon is distilled and aged in the Bulleit family tradition. High rye content gives it a bold, spicy character with a distinctively smooth, clean finish. Kentucky limestone-filtered water provides a foundation for the bourbon's character, while charred American oak barrels lend a smoky backbone. Our aging philosophy is simple: we wait until our bourbon is ready.
As Bulleit enthusiasts know, rye has always been our cornerstone. In this tradition, we're proud to present Bulleit™ Rye – a straight rye whiskey made from 95% rye and 5% malted barley. It's a whiskey with unparalleled spice and complexity.
Learn more » https://www.bulleit.com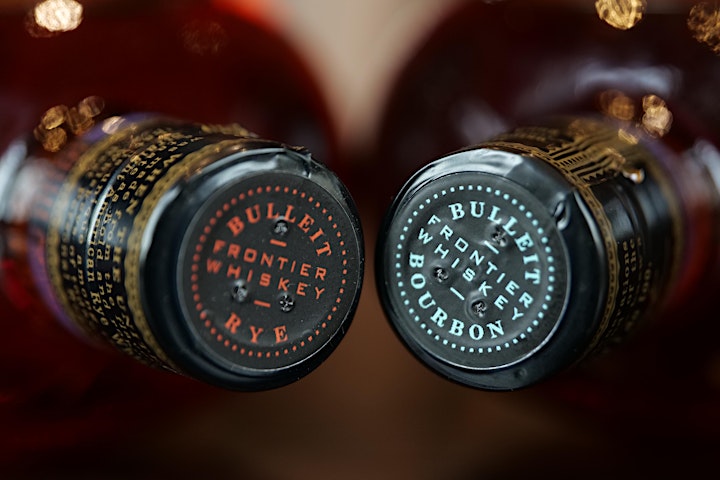 THIS EVENT WILL SELL OUT and seats are limited for this exclusive night of food, drinks and fun! Get into one of the hottest events of the summer while you still can.
*This is a communal-style seated event*
Purchase your ticket today so you don't miss out! For additional information call (815) 254-3333
21 & Over
Organizer of Bulleit™ Bourbon Dinner