BULL CITY TAKEOVER PART III: RELOADED "DR"
About this event
BULL CITY TAKEOVER PART III: RELOADED "DR"
June 16-20, 2021
ALL-INCLUSIVE ADULTS ONLY RESORT 
5 day / 4night Vacation
This 5-Star Hotel Riu Republica on the shores of Arena Gorda beach in Punta Cana welcomes you to the exclusive Adults Only complex (18+), where you can enjoy the perfect vacation with All-Inclusive 24 hour a day service, as well as the best beach in the Dominican Republic.
The All-Inclusive 24 hour a day service will allow you to enjoy the wonderful cuisine of the Dominican Republic at the hotel's buffet, as well as its Italian and Asian theme restaurants and the Grill-Steakhouse located next to the pool. You will also find various bars where you can sip on refreshing cocktails at any hour of the day.
The Hotel Riu Republica has 1,000 rooms with all the amenities you need to enjoy your vacation in maximum comfort. In addition, the Hotel Riu Republica in Punta Cana has all of the services and amenities to make your stay fantastic, either relaxing or playing sports with your partner or friends: two enormous infinity pools with large solarium terraces, a gym, a steam room and a jacuzzi all for free and a wellness center which includes a beauty salon, hairdresser and massage service (paid).
The Hotel Riu Republica's location on Arena Gorda beach is ideal for practicing water sports and all types of outdoor activities. To do so, you can join RIU's entertainment program which includes windsurfing, kayaking, snorkeling and even a diving test in the pool, as well as other sports such as water polo and handball, exercise classes, including water exercise classes, LTB … And for those who want to continue having fun into the night, the hotel has a lively nightclub and an evening program of live music and shows.
Package Includes
5 Days/4 Nights at the RIU Republica
Roundtrip Transfers (Airport/Resort/Airport) 
Meals including a la carte & buffet restaurants Drinks (including premium liquors) 
Mini-Bar in room w/beer, soda & juices (refreshed daily) 
All White Party 
Welcome Gifts 
All taxes & gratuities 
----------------------------------------------------
Punta Cana Party Boat ($60 per person) - Friday 6/18/2021
Punta Cana Party Boat is a tour for all ages,nationalities and languages. Come with us and we will show you the best way to make party in the water. Open bar, snacks, pickup from resort in the area and all the snorkeling gears included.  
----------------------------------------------------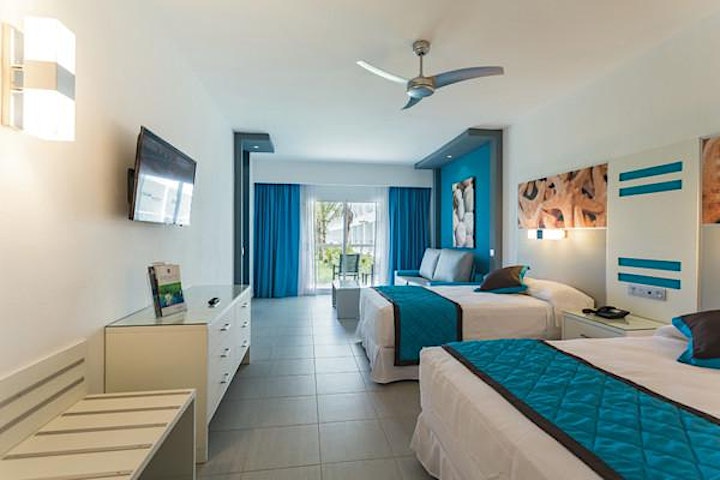 Resort Facts: 2 Main Restaurants, 7 Specialty Restaurants (Italian, Asian, Indian, Spanish, Steakhouse & 2 Kulinarium ), 10 Bars, 8 swimming pools, spa, wifi, gym, water park and club on site!!
***ALL PRICES ARE SUBJECT TO CHANGE***
Land Only Packages
Airfare NOT included
June 16-20, 2021
Last day to book a room is Feb. 15, 2021
Courtyard View Accommodations  ( 1 Room Left) * as of 1/20/21
Single - $745 
Double - $545 per person 
Triple -  $525 per person
(**Triple Accommodations come with two beds and a pull out couch**)
Ocean View Accommodations (6 Rooms Left) * as of 1/20/21
Single - $895
Double - $650 per person 
Payment Guidelines
$50 Early Bird Special til July 4
($100 Deposit after July 4)
($150 Deposit after Dec. 15)
Monthly Payment Plan: $50 or more per person – Aug. 15 - Feb. 15
ALL REMAINING BALANCES DUE, if any – March 15, 2021 (no exceptions)
Additional Payment Methods
Paypal @ www.paypal.me/InspireMe2Travel
Cash App @ https://cash.app/$inspireme2travel2
Zelle @ Inspireme2travel2@gmail.com
Policies 
-All payments are NON-REFUNDABLE & NON-TRANSFERABLE.
-Each individual is responsible for their own airfare to Punta Cana International Airport (PUJ)
-Flight itineraries are due to your agent 30 days prior to departure.
-If flight itineraries are not received 30 days prior to departure, you will be responsible for obtaining your own roundtrip transportation. 
-A passport is required for this event.
-Please register with the name shown on your passport. 
-Travel Insurance is available through Allianz Insurance but does not cover COVID 
-Rates are subject to increase.
-If you fail to make monthly payments, your reservations are subject to cancellation and all monies paid will be forfeited.  
 -A $50 late fee will be imposed for all payments received after the final payment deadline (NO EXCEPTIONS).
-All correspondence regarding this trip is sent via email. Please provide an email address that is checked frequently. 
Contact 
MO 
Via Cell: (240) 416-4800 
Via Email: inspireme2travel2@gmail.com  
Via Facebook: https://www.facebook.com/inspireme2travel
#InspireMe2Travel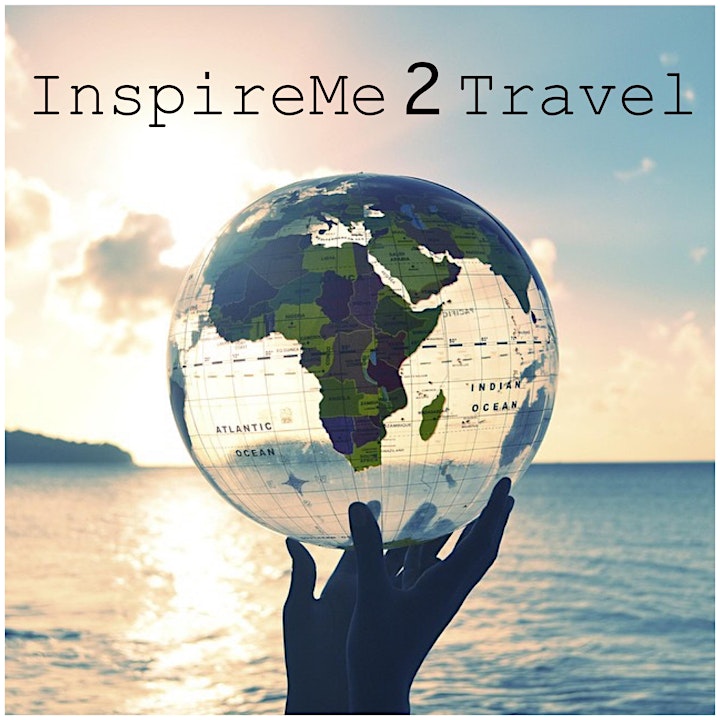 Organizer of BULL CITY TAKEOVER PART III: RELOADED "DR"
Inspire Me 2 Travel is a travel agency dedicated to inspiring others to share their travel experiences, make new friends and connect with the community.  

Our motto is No Excuses_We Inspire!

Connect with us on our social media pages below
The world awaits your story 
So let us see the world from your point of view!