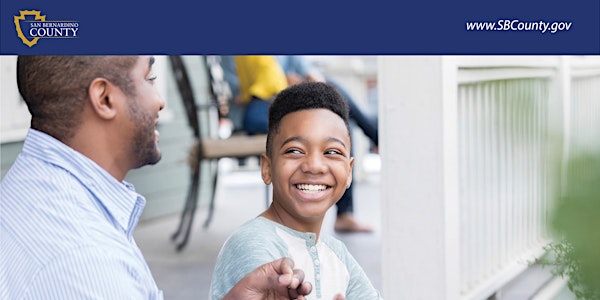 Built to Bounce Back: Cultivating Resiliency through Mentoring
The power of one person to foster resiliency.
About this event
We are born resilient, some of us just don't know it. Resilience can be developed and strengthened with tools, support and practice. This presentation will explore our capacity for resilience, while identifying tangible and practical tools to cultivate resilience within ourselves and others.
Trinity Wallace-Ellis, founder and CEO of Resilient One & Associates, will be our facilitator. Resiliency expert, Trinity Wallace-Ellis has worked for the betterment of the lives of youth in foster care, for almost two decades! She learned at an early age that she could impact the lives of others through sharing her story, and what a story she has! Blended with her studies in Psychology and Sociology at California State University, Los Angeles and experience of a professional working in child welfare, Wallace-Ellis offers a unique perspective of the foster care experience, overcoming the scars of child abuse, and using extensive training background to promote healing and resilience in others.
This presentation will discuss:
- The research foundation of resiliency.
- Connecting the research to children you are concerned about.
- The "Four Most Important Steps to Fostering Resiliency."
For questions, interpretation services, or requests for disability-related accommodations, free of charge, call (909) 383-9677 (dial 7-1-1 for TTY users). Please request accommodations at least 72 hours prior to the event. Services are provided in collaboration with the San Bernardino County Department of Behavioral Health and funded by the Mental Health Services Act (Proposition 63). Para obtener esta informacion en Espanol llame el (909) 383-9677.
Your Zoom access information will be included in your order confirmation after completing your registration.