Description
Built for Growth with Authors in Residence, John Danner and
Chris Kuenne
Lots of books and tools are available that focus on the what and how of building a great business. But until Built for Growth, Chris Kuenne and John Danner's new WSJ bestseller (Harvard Business Review Press), no one has focused on the Who at the center of things - the personality characteristics and types of highly successful entrepreneurs: the men and women who shape their ventures.

This session with the co-authors will help you determine which Builder Personality you are most alike, and how to best leverage your particular strengths and weaknesses. They will share examples of famous and not-so-famous entrepreneurs so you can see how personality plays such a crucial role in winning businesses.
Founders and attendees will learn:
Which entrepreneurial Builder Type you or your founder are most alike: the Driver, Explorer, Crusader or Captain?

How best to use your Type's gifts and offset your gaps

How to decide which kinds of co-founders, team members and investors might best align with your venture
Schedule:
5:30: Check-in and networking
6:00pm: Talk begins
7:00pm: Q & A + Book Signing + Networking
7:30pm: Event ends
OUR SPEAKERS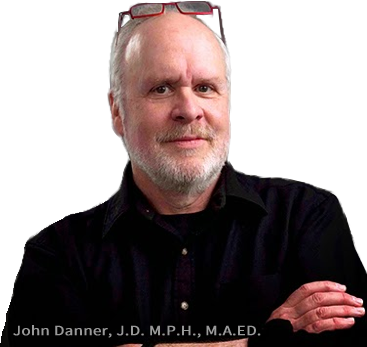 John Danner
Senior Fellow. UC Berkeley-Haas School of Business
Visiting Faculty. Princeton University

John is a Wall Street Journal-bestselling author, popular keynote speaker, trusted advisor to executives worldwide, and faculty member at UC Berkeley's Haas School of Business and Princeton University. He is the co-author of Built for Growth: How Builder Personality Shapes Your Company, Your Team, and Your Ability to Win (Harvard Business Review Press lead title, 2017) – a WSJ and Amazon bestseller about the personality characteristics of highly successful entre/intrapreneurs. His prior book, The Other 'F' Word: How Smart Leaders, Teams, and Entrepreneurs Put Failure to Work (John Wiley & Sons lead title, 2015) has been featured in various media channels and industry events. He consults widely for senior executives in many organizational settings, and is a frequent speaker on innovation and leadership at conferences and seminars around the world. Danner teaches courses on entrepreneurship, innovation, leadership and strategy at Berkeley and Princeton, in addition to numerous executive education programs around the world. He is Faculty Advisor to the Global Social Venture Competition, judge of the SPARK International Design Awards, senior moderator with the Aspen Institute, and advisor to ventures in the US and overseas. For those of you are fans of TED, he's also the guy who came up with the idea for TED U[niversity]; and has appeared on both TEDGlobal and TEDx stages. He received his JD, MPH and MAEd degrees from UC Berkeley; and his BA from Harvard College.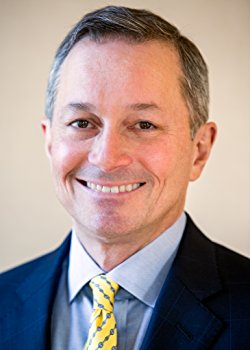 Chris Kuenne
Chris began his career as a Brand Manager at Johnson & Johnson, where he ran the $1B TYLENOL franchise. In 1998, Chris founded the digital marketing company Rosetta. Over the subsequent 12 years, he and his team grew Rosetta to reach $250M in annual revenues and 1,200 employees. Rosetta was acquired by the Publicis Groupe for $575M in 2011.
In 2014, he founded Rosemark Capital, to invest in founding teams that seek growth capital to accelerate enterprise value by driving customer engagement. He teaches High-Tech Entrepreneurship at Princeton University, and is writing a business book in collaboration with UC-Berkley professor John Danner, based on Rosemark's in-house research on the relation between entrepreneurs' personalities and the growth of their enterprises.
Chris graduated from Princeton with a B.A. in History and holds an MBA from the Harvard Business School. He lives in Princeton, NJ with his wife and three sons.