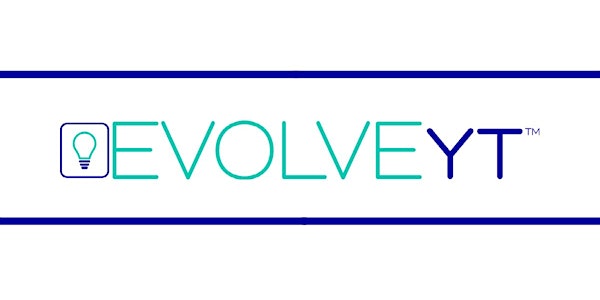 Building Your Team's Greatness - Six Week Course
As a leader, your #1 priority is to have a great team. In this course, we will guide you on how to build your team's greatness
Refund Policy
Contact the organizer to request a refund.
Eventbrite's fee is nonrefundable.
About this event
Do you know what the number one priority is as a leader of a team?
The answer is simple; to make the people you lead, great. To be a great leader, the team behind you should be great but it isn't as easy as it sounds.
In this course we will explore how to work one-on-one with your direct reports, how to coach them up, and educate them on the skills and behaviors they need to be successful.
Over the six weeks, we will examine three types of observation and coaching methods that are used to build up the greatness in others.
By the end of the course, your ability to coach your direct reports will lead to increased job satisfaction, increased productivity, and employee retention, as well as indication as to which individuals on your team can be developed into future leaders.
This is a four-week long course held EVERY Friday starting February 18th - March 25th from 12:00 p.m. - 1:30 p.m. EST.
* GROUP DISCOUNTS AVAILABLE *
WHY TAKE THIS COURSE?
Evolve YT's Supervisor Development Series was developed by a successful entrepreneur who transformed his small family business into a multi-million-dollar company that was acquired by one of the top corporations in the United States.
Phil Cooper, Chief Transformation Officer for Evolve YT, created the courses during his time as CEO at Cooper Pest Solutions when they were in dire need of a management program overhaul. Phil decided to conduct research on comparable programs, read leadership books and develop his own internal leadership program to improve his managers.
Phil's vision for the program was to not only develop his current managers but help him determine who his next great leaders would be since the company was struggling to find good managers. The challenging leadership program helped eliminate candidates who weren't fit for supervisor roles and provided the knowledge, tools and tactics to those who would flourish in the roles.
Through the program, Phil was able to successful scale his business within a few short years, secure top talent within his company and had his company acquired by one of the biggest corporations in the United States.
Phil's passion and commitment to providing businesses with the knowledge and expertise to grow their company and talent development program continues as he created Evolve YT's Supervisor Development Program where he will show you how to inspire, build and motivate your employees into valued supervisor roles.