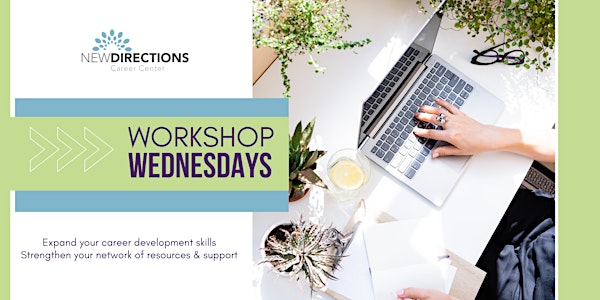 Building Your Personal Brand: The Art of Telling Your Story Authentically
Learn to identify skills and strengths that support creating a positive personal brand and empowers authentic communication with employers
About this event
Whether you're looking for a job, want a promotion, or aiming to establish yourself in a new career choice, it's important to identify your unique values, skills, strengths, and qualities.
In this workshop you will learn how you can create a positive personal brand that embraces what makes you, YOU and empowers authentic communication with potential employers. Through the exploration of a three-tier module: Innermost, Outermost, and Reputation (what others perceive), participants will learn how to establish their brand and the benefits of successfully executing it.
Workshop Objectives:
Define personal branding. What is it and why is it important?
Discuss the benefits of establishing a personal brand
Learn how to build a personal brand. What is the process based on the three-tier module?
___
Building Your Personal Brand is part of New Directions' career development curriculum. Workshops are designed to expand your professional skills and personal growth, and also strengthen your network of resources and support.
Workshops are currently offered at no-cost to you, thanks to the generous support of our donors.
For general inquiries, information about our programs and services please contact us at NDCC@newdirectionscc.org or call 614-849-0028.