Description
Live webinar
Who are the key people that can surround and support you during your difficult times? This program will outline activities and ideas to help you determine what you need, who can help, and how to get the most out of the formal and informal relationships that can comfort and uplift you during your grief journey.
---
Presenter
Denise Rollins, PhD
Executive Director, Whole Heart Grief & Life Resource Center
---
Event Details
Registration is FREE and open to the public. Continuing education is not available.
---
ABOUT THE PRESENTER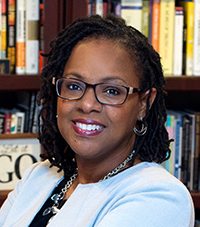 Denise Rollins, PhD, is a master life coach, speaker and and executive director of the Whole Heart Grief & Life Resource Center in Frederick, Maryland, where her team offers one-on-one coaching and group support services. She holds a doctorate in marriage and family therapy and a masters in thanatology. In addition, at the Gary L. Rollins Funeral Home in Maryland, she partners with her husband, Gary, in managing the business and providing aftercare services. She has more than 20 years of experience in corporate America, where her roles included training, human resources and diversity. Denise's personal experience with loss changed her career path. She is author of 2Grieve 2Gether: A Journal from the Heart Helping Survivors & Supporters Navigate the Healing Process, an autobiographical account of her own grief journey.

---
How do I view the webinar?
Viewing instructions will be emailed to you several times in the days leading up to the webinar.
How can I contact the organizer with questions?
Email Institute@taps.org or call 800-959-8277.
Presented by Boeing