Description
About this workshop:
The first step of going your own path is self-discovery. You have all the tools you need to make your idea happen, including resourcefulness, creativity, and problem solving, but the challenges you'll face on your journey will need to be fixed internally. This workshop will help you discover the inner tools you'll need to bring your idea to reality.
You'll Learn:
How to conquer your own emotional blocks
What to do after you find your passion
How to lead with your core self
How to value fulfillment over acceptance
How decisions create values
What to look for after failure
Target Audience:
People with ideas but don't know where to start
Entrepreneurs who have momentum but want to go further
Someone trying to figure out what to do with their life
A person trapped between what they're supposed to do and what they want to do
People trying to change from who they had to be to who they really are
Workshop Schedule:
Getting over your own emotional blocks

The courage to take new action

Action and Failure

The changes you'll go through

Putting it together
Meet Your Instructor: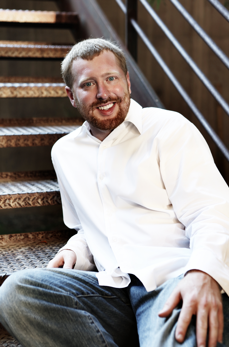 Brandon Mullan is a writer, author, and speaker who's been through a lot of changes. He grew up in a small, midwestern town, and possessed a strong desire to make a living by producing his own creative projects. But he didn't know how. And neither did anyone around him. He studied people like Jay Z, Walt Disney, and Vince McMahon, and took the beginning steps towards creative entrepreneurship while still a teenager in Iowa.
On that long, windy, step-by-step process, he sold books door-to-door, slept on a lady's couch, and, at one point, remodeled his entire life by quitting his job, selling his car, and leaving his apartment. As he produced his independent projects, he went through deep inner changes that molded him into the person who could execute his vision.
After this life-changing process, he released Entrepreneurship for the Cool Kids, a reference book on the self-discovery process of going your own path.
He now speaks, does workshops, and releases books under his brand Socially Acceptable.