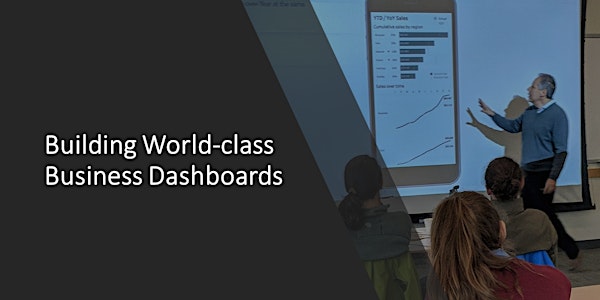 Building World-Class Business Dashboards Workshop ONLINE: May 19 and May 21
When and where
Location
Your home or office (online workshop)
Refund Policy
Refunds up to 30 days before event
Eventbrite's fee is nonrefundable.
Description
"This was genuinely one of the best workshops I've attended. Steve balanced his instruction with relevant and engaging examples and group exercises. Steve is clearly an expert at his craft, but he made those of us who are new to creating visualizations and dashboards feel comfortable. His passion to educate the world on data visualization and to be of service to his audience is inspiring."
Molly Schmied
Chief Analytics Officer
Ohio State University


Overview
Learn how to build world-class business dashboards from the author of the best-selling book The Big Book of Dashboards.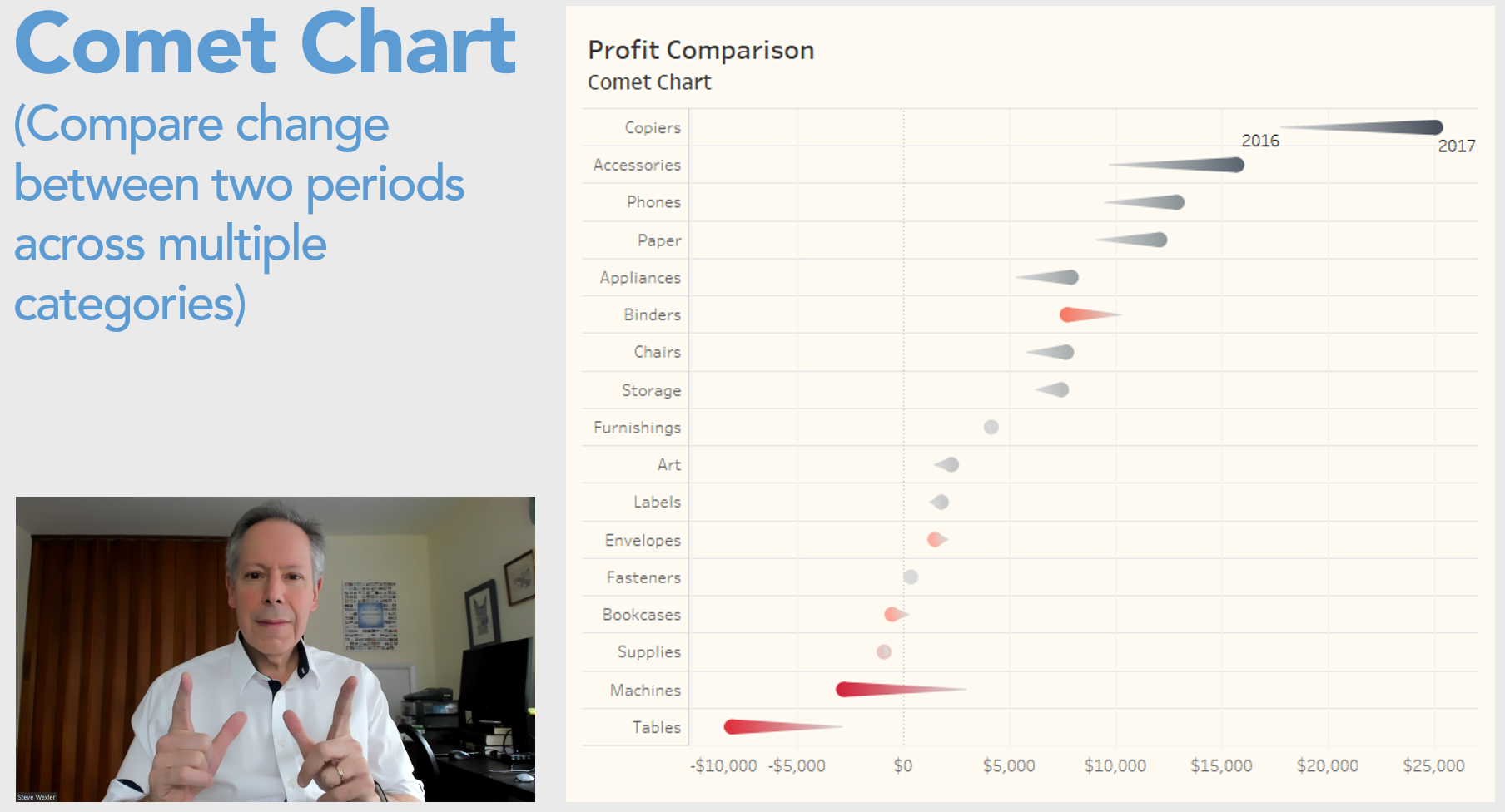 Steve will combine state-of-the-art video conferencing, hands-on exercises, polling, chat, white-boarding, and other features to keep you engaged while you learn, practice, collaborate, and get your dashboard design and implementation questions answered.
The Audience
This workshop is for anyone tasked with building or overseeing the development of business dashboards, and is applicable to anyone who needs to help others better understand data to make informed decisions.
The workshop will appeal to all levels in the organization, from data analysts to C-Suite executives.
The Benefits
No other workshop presents concepts in data visualization and dashboard design theory with practical, real-world insights from an expert in the field.
Attendees will be able to immediately apply what they learn to their own work.
ROI: Better dashboards lead to better understanding which lead to better decisions.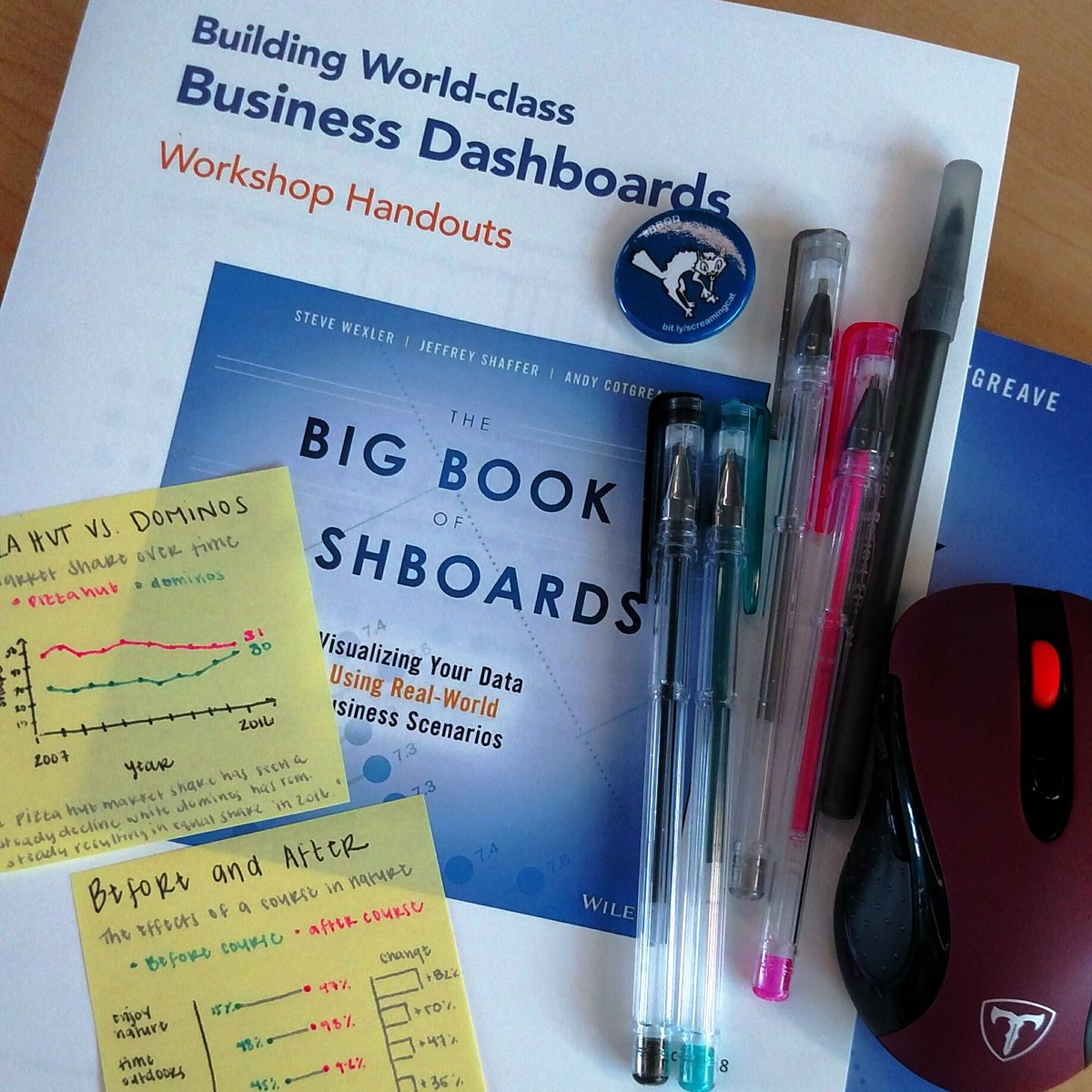 DAY ONE (May 19)
10:45 AM to 2:30 PM Eastern Daylight Time (EDT)
DAY TWO (May 21)
10:45 AM to 2:30 PM Eastern Daylight Time (EDT)
Topics
Introduction and fundamentals of data visualization
Data representation and visualization types
Breakout session: how to visualize these data sets
Visualizing Time
Breakout session: what's wrong with this chart?
Engagement through personalization

Data visualization best practices and dashboard design

Breakout session: chart creation and dashboard layout

The case for dashboards and interactivity

Thinking critically about data

Art vs. infographic vs. business dashboard

Dealing with the real world

Q&A
Workshop attendees will receive a copy of The Big Book of Dashboards.
You will need a computer and a good internet connection. We will use Zoom for the online platform.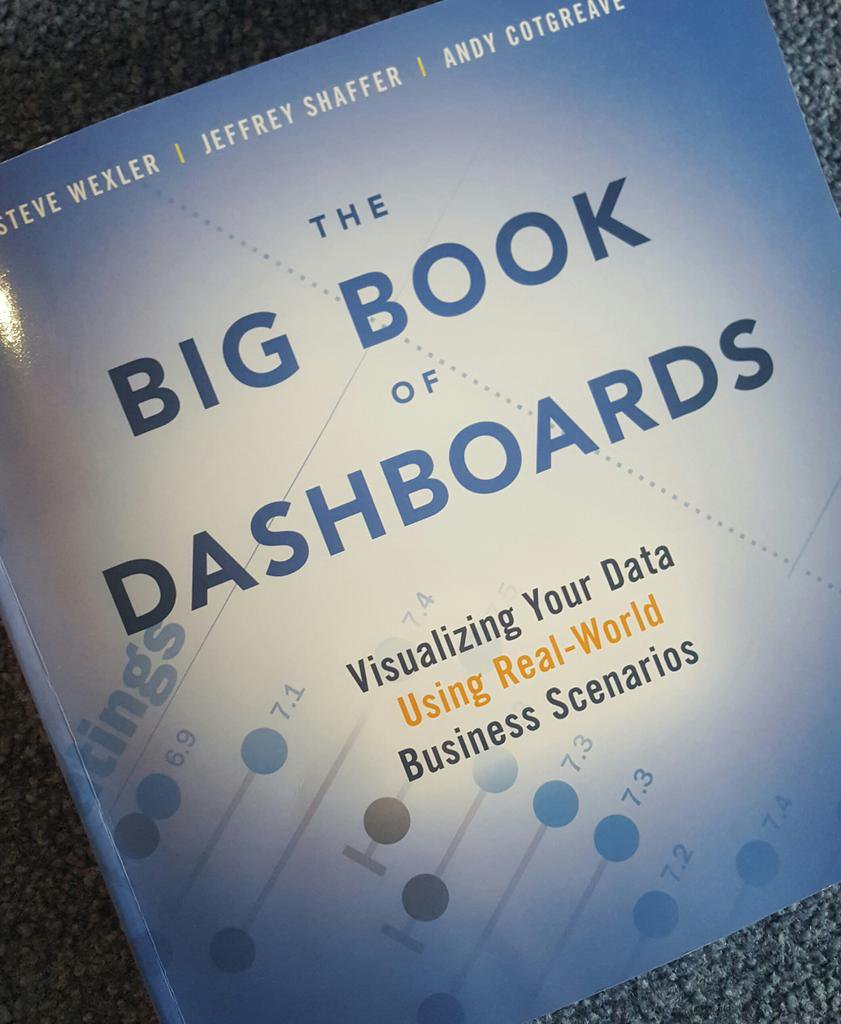 About the Instructor
Steve Wexler is the founder of Data Revelations and co-author of The Big Book of Dashboards: Visualizing Your Data Using Real-World Business Scenarios (Wiley, 2017).
Steve has worked with ADP, Gallup, Disney, Deloitte, Convergys, Consumer Reports, The Economist, ConEd, D&B, Marist, Cornell University, Stanford University, Tradeweb, Tiffany, McKinsey & Company, and many other organizations to help them understand and visualize their data. Steve is a five-time Tableau Zen Master and Iron Viz Champion.
His presentations, workshops, and training classes combine an extraordinary level of product mastery with the real-world experience gained through developing thousands of visualizations for dozens of clients. Steve has taught thousands of people in both large and small organizations and is known for conducting his seminars with clarity, patience, and humor.
What People are Saying about the Workshop

"I attended your training in Atlanta earlier this year and it drastically changed how I design dashboards. I'm hiring a junior analyst and would like to send him as well."
"It's hard to imagine a workshop that's applicable to as wide a range of professionals as this one. Anyone who needs to identify patterns, diagnose causes, explore hypotheses, recommend solutions, sell ideas and state business cases will find this workshop useful, regardless of your level of experience in data visualization."
"...very knowledgeable - definitely an expert in his field."
"Brilliant with communication and instructions. Gave examples and described situations very well."
"… kept energy and interest levels high, exhibiting charisma, passion, and patience in his approach. He also went the extra mile to point me in the right direction in fleshing out a complex data visualization after the workshop had ended."
"Amazing knowledge and he is well-versed with the subject."
"I had such a great experience and can't recommend it enough!"
"I've attended around 15 training courses in my professional career and this was the best instructor I've had. His patient and polite manner really cultivated a positive atmosphere for absorbing knowledge."
"He has a real desire to teach others what he knows, and is incredibly generous with his time and knowledge."
"It was an opportunity to learn at the foot of a master."
FAQs
Q) Is there a particular tool I need to use?
A) Instruction and examples focus on general best practices and are not tool specific.
Q) Will I be using a computer?
A) This is an online class. You'll need a computer and a good internet connection. We will use Zoom for the online platform.