Description
Building Wealth With Russ Whitney: Real Estate Investment Training
February 20, 21, and 22nd 2018 in Tampa FL.
Each day will have two separate sessions, from 12:30-2:30 or 6:30-8:30 to accomodate your schedule.
Feb 20: 12:30-2:30 & 6:30-8:30
Embassy Suites by Hilton Tampa Airport Westshore  
555 N Westshore Blvd, Tampa, FL 33609
Feb 21: 12:30-2:30 & 6:30-8:30
Hilton St. Petersburg Bayfront
333 1st St SE, St. Petersburg, FL 33701
Feb 22: 12:30-2:30 & 6:30-8:30
Embassy Suites by Hilton Tampa USF Near Busch Gardens
3705 Spectrum Blvd, Tampa, FL 33612
Event will sell out, buy tickets now!
About Building Wealth :
Entrepreneur, philanthropist, and 5 times best-selling author in New York Times Russ Whitney is a recognized worldwide leader in the business, real-estate investment, and financial training fields. His books include Building Wealth (Simon & Schuster), The Millionaire Real Estate Mentor (Dearborn), and The Millionaire Real Estate Mindset (Doubleday). He has 30 years teaching the ins and outs of Real Estate buying, selling and formulas for finance. Russ Whitney started with $1000 invested in his first Real Estate deal, from earning $5/hour to a massive net worth. Russ Whitney's companies have made in excess on 500M.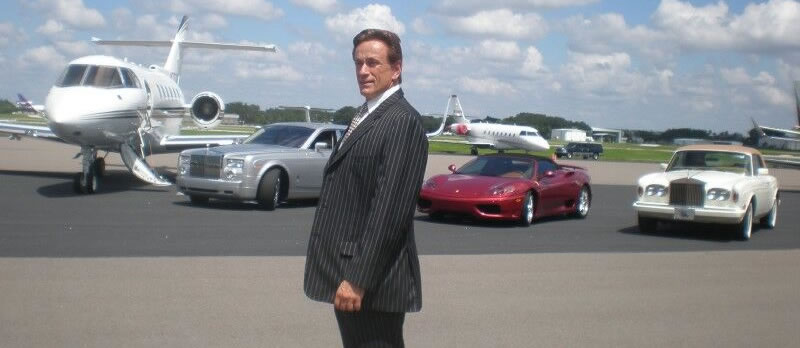 Has your Real Estate trainer had a stock ticker symbol as his name? Many companies claim to be the best, many companies claim to have flipped and made millions; those companies haven't trained over a million hard working people from 36 countries the last 30 years!
February 20, 21 and 22 in Tampa, FL, Russ is hosting America's most popular and trusted Real Estate Training seminar. Building Wealth is a event for beginner and seasoned investors looking to scale up and learn how and where to invest and why.
Need more? Check out this testimonial by Shark Tank's Kevin Harrington:
https://www.youtube.com/watch?v=ZvqqxwFMDnM
Unique software and lending opportunitlies offered to Building Wealth students only.
Pre-Register by January 20th and receive your free gift before the event. See you there!
Any Questions:
Email:
buildingWealthVip@gmail.com
Call:
(813) 816-2708