Building Wealth with Gold, Silver & Bitcoin (Cryptocurrency) Seminar ( Dal...
Description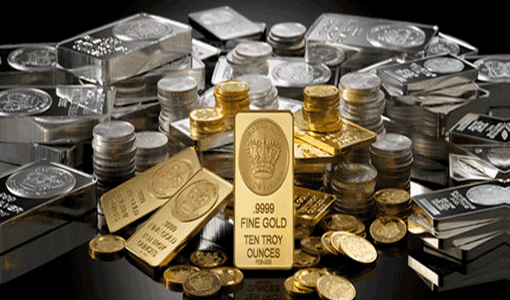 Come out and be Educated, Empowerd & Enlightened! Our special guests will be, Bill Rowell, President of Swiss Gold Global, from Switzerland; Claudia Eifert, Platinum Ambassador, from Germany; Dr. Adrian L. Blue, Wealth Building Specialists, from Celebration Florida; and your Host: Dr. David Lee who is an Amazon #1 Best Selling Author in Christian Leadership, from Dallas Texas. They will de-clutter the world of Digital Crypto Currencies, Gold and Silver, and get you started on the right path to learning and earning like the generational wealthy.
Our very special guest will be Bullion Banker, Philip Judge. Phillip has immeasurable experience in the wealth management and precious metals industry.
Philip's experience comes from his extensive work with wealthy families, in the wealth management and precious metals industry, in helping and advising them in protecting, preserving and growing their wealth.
Everything Philip Judge has done to date, is driven by purpose. Philip has worked as a private bullion banker for nearly three decades.
These experts will coach, train and develop you in the world of cryptocurrencies, Gold and Silver.
They will begin the mentoring process for you in the ways of the generationally wealthy.
You will learn:
How to recession proof your wealth

How the genenational wealthy create, build, and maintain wealth

How to build wealth through the acquisition of Gold, Silver & Cryptocurrency (Bitcoin, Ethereum, and Alt Coins)

How to build a powerful, financially rewarding, home based business in Gold, Silver, and C

ryptocurrencies that include Bitcoin, Ethereum, Litecoin, Dash etc.
*Your registration entitles you to be in our drawing where fortunate individuals will be the recipient of our on the spot, FREE Silver and Bitcoin Giveaways*
Can't make the event but want to know more? Contact the event organizer




FAQs
What can I bring into the event?
Note taking tools
How can I contact the organizer with any questions?
1.877.708.2388 ext. 700