Building Together: A World of Belonging
Thrive's 2022 Winter Gathering & Celebration | part of the 'Beloved Community Journey'
When and where
Location
2323 Broadway 2323 Broadway Oakland, CA 94612
Refund Policy
Contact the organizer to request a refund.
Eventbrite's fee is nonrefundable.
About this event
"The future belongs to us all." -Angela Glover Blackwell
Join in & get lifted with Thrive (LIVE in Oakland or virtually) on Sunday, Dec 4th for our 2022 Winter Gathering & Celebration - Building Together: A World of Belonging - featuring nationally celebrated leader & racial equity advocate Angela Glover Blackwell (founder of PolicyLink and host of Radical Imagination), legendary vocalist & songwriter Jenn Johns, and the soul-stirring voices of the Thrive Choir. 
We live at a time of radical opportunity to bridge, heal and uplift the whole of our society. How can we build together in transformational solidarity to create greater justice and equity for all? What does it truly take to create a world of belonging where everyone can thrive and realize their fullest potential? We have profound challenges to overcome, yet when we build together in beloved community, so much more becomes possible. 
IN-PERSON & VIRTUAL: It's been too long. For our Oakland & Bay area folks...please come out, bring a friend and join us for our first large in-person event since the pandemic. For folks in other locations, please be part of the power & magic by joining us live online.
WHAT: This event is Thrive's 2022 Winter Gathering & Celebration and also part of Thrive's Beloved Community Journey, a series of learning, practice and action to create a world where we all belong and thrive. If you haven't already signed up, you can learn more and sign up to participate in the series at: https://thrivenetwork.org/journey. If you only want to participate in this particular event, you can purchase an individual ticket here on Eventbrite.
WHEN: December 4, 2022 from 4pm - 6pm PT / 7pm - 9pm ET (arrive on time!)
WHERE: 2323 Broadway, Oakland CA 94612 (one of Oakstop's new locations, formerly Impact Hub Oakland and Evolve)
Or virtually on Zoom (link shared when you register)
COST / DONATION: A $10 - $20 contribution is suggested, or support the work of Thrive by making a donation $25, $50, $100, $500 or more. (If you sign up for the Beloved Community Journey, this event is included and you do not need to sign up here unless you are wanting to make a donation.)
INVITE A FRIEND: Feel free to invite your family and friends, and invite folks on Facebook here.
VOLUNTEERS for In-Person: We are seeking volunteers to help with the set-up and break-down of this event. If you are available to arrive early or stay late, please let us know at: team@thrivenetwork.org
Children: Little ones are welcome to attend. We will not be offering childcare during this event though we plan to return to that offering in the new year.
We look forward to gathering!
In partnership,
the Thrive team
(A video recording of this event will be shared with everyone that registers.)
Accessibility: This venue is wheel chair accessible. Closed captioning will be offered for our virtual participants. Please contact team@thrivenetwork.org with additional accessiblity needs and questions. Thank you!
COVID Policy for our In-Person Participants
As we transition back to in-person community events (while maintaining the option for virtual participation), we recognize that there is a wide range of risk tolerance levels and that the Covid-19 context is continuing to change.
To support the health & safety of our entire community, we will be engaging in the following practices:
For the time being, we are requiring that masks be worn while indoors, regardless of vaccination status, by people aged 2 and older.
For our guest speakers, performers, and hosts, who will have their masks off at times, we will require that they have a negative rapid Covid test prior to the event.
For anyone experiencing symptoms that could be associated with Covid or another sickness, they should not attend in person and can join us virtually.
To support the health & safety of our entire community, we recommend the following:
If you qualify, get fully vaccinated with the most up-to-date boosters.
If you've had any degree of recent exposure, please take a rapid test with a negative result before attending this event.
We will continue to monitor the local, state and national health recommendations as we move forward. Masks and hand sanitizer will be available at our Welcome Table.
Thank you for your understanding and partnership. Clarifying questions can be sent to: team@thrivenetwork.org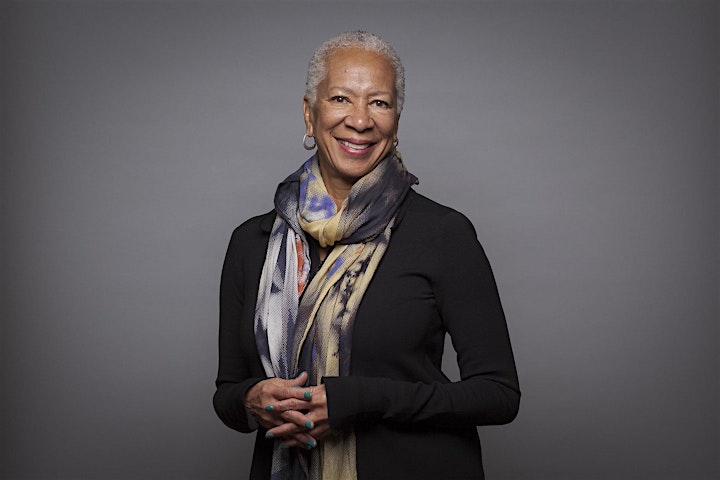 Guest Speaker: Angela Glover Blackwell is Founder in Residence at PolicyLink, the organization she started in 1999 to advance racial and economic equity for all. Under Angela's leadership, PolicyLink gained national prominence in the movement to use public policy to improve access and opportunity for all low-income people and communities of color, particularly in the areas of health, housing, transportation, and infrastructure. Angela is also the host of the Radical Imagination podcast and Professor of Practice at the Goldman School of Public Policy, University of California, Berkeley.
Learn more at: https://www.policylink.org/aboutUs/staff/angela-glover-blackwell and https://radicalimagination.us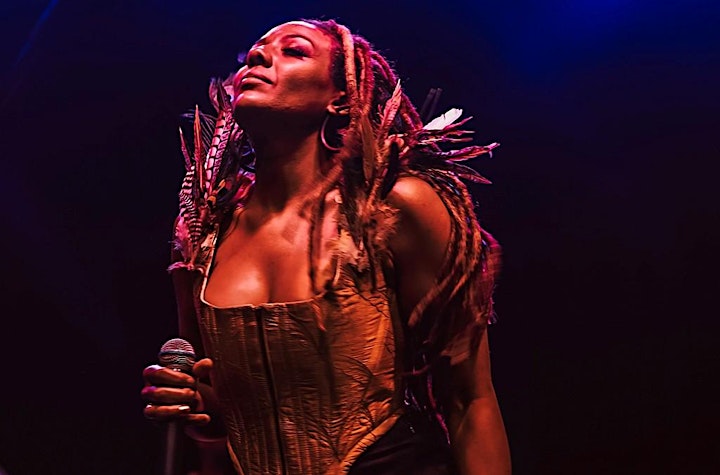 Guest Artist: Jenn Johns creates sounds and experiences that are sure to stir your soul, inspire your mind and move your body. This powerhouse vocalist, songwriter and producer vacillates between soul, hip hop, afro beat, dancehall, rock, reggae, deep house and more. Rocking stages from Denver to Dusseldorf, Los Angeles to London, Kuala Lumpur to Kampala - Jennifer has shared line ups with some of the best in the business including the likes of Ms. Lauryn Hill, The Black Eyed Peas, Mos Def, Capelton, Ziggy Marley, Gil Scott Heron, Wyclef, Les Nubian, De La Soul and Common to name just a few. With an intention to leverage her art for social movements, she has also found herself sharing stages with thought leaders like Van Jones, Dr. Michael Beckwith, Phaedra Ellis Lampkins, Malkiya Cyril, Shawn Ginwright and more. Over the last 8 years, Jennifer has has become a Green For All Fellow, a BoldFood Fellow, the Artist in Residence at Food First, the First Artist in Residence at Langston Hughes Center for Performing Arts Institute, and a Kapor Foundation Grantee two times over for her video journal on sustainability and poverty called Go Liv.
In February of 2016, Jennifer began a journey called The F.U.N. Manifesto to ask people about their ideas of freedom. What was meant to be a three week trip became a 10 month odyssey that ultimately produced Jennifer's first official release in nearly 10 years, AZANIA. While in most circles Jennifer is best known as a musician and activist, she also spends a lot of creative energy on performance installations and visual art. In the summer of 2018, Jennifer presented Liv: A Ritual for Humanity at Montalvo's Art on The Grounds where she simulated a citizen's and ancestor's arrest of a police officer. In the fall of 2019, she co-presented a choreopoem featuring her words and music with movement by Kendra Barnes of The Kendra Kimbrough Dance Ensemble at Oakland's historic Malonga Casquelourd Center.
Throughout the spring of 2020, Jennifer has shared music and art from her project, Good Medicine featuring songs produced Jennifer and long time collaborator, Kev Choice. Currently, Jennifer is working on her next performance installations an album and some technology. Her next works are an evolution on The F.U.N. Manifesto. " What I have learned through my art and activism is that both freedom and joy are personal and can be chosen at any time. Through this performance, the new online portal and the F.U.N. content I plan to remind people that they can always choose."
Learn more at: https://jennjohns.com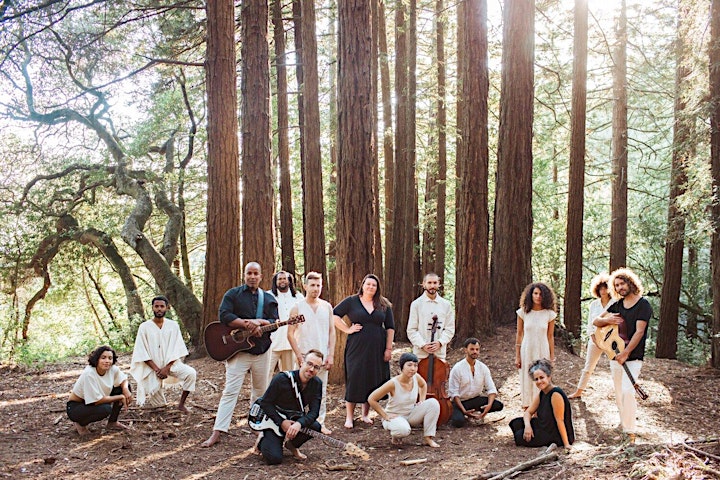 The Thrive Choir is a diverse group of vocalists, artists, activists, educators, healers, and community organizers who join together in big harmony. They celebrate the confluence of their many cultures & identities, including African-American, Latinx, Asian-American, Native American, Middle-Eastern, immigrant, Jewish, & queer. Their music illuminates the joy, pain, and beauty of what it means to be human in this time of systemic transformation.
They have performed with nationally-acclaimed artists for social change including Rising Appalachia, Climbing Poetree & MaMuse. They also frequently share the stage with progressive heroes of our time, such as Bernie Sanders, Ericka Huggins, Joanna Macy, and Fania Davis. Their music has inspired thousands at marches, conferences and festivals across California, most recently at Bioneers, Lightning in a Bottle, Institute for Noetic Sciences, the North America Permaculture Convergence, the Women's March, and the Rise for Climate March.
Learn more at: https://www.thrivechoir.org
THRIVE is a community, network and movement building Beloved Community for these times. We bring people together at the intersections of meaning, belonging, music, the arts and social change. Started in Oakland, CA as Thrive East Bay, we have also grown into the Thrive Network as we work to build a world of love and belonging where everyone thrives.
We are guided by the following core principles:
THRIVING LIVES - We support each other in overcoming personal challenges and injustice, and creating lives filled with purpose, joy, and creative expression.
LOVE IN ACTION - We let love guide us toward compassion, gratitude, empathy, and community among diverse groups of people.
SHARED LEARNING & PRACTICE - We seek to expand our critical awareness and evidenced-based understanding of the world, and to grow together through shared inquiry and transformative practices.
SYSTEMIC CHANGE - We unite to build equitable systems where we can flourish as individuals, as communities, and as a planet.
Learn more at: https://www.thrivenetwork.org
Donate to support the work of Thrive at: https://www.thrivenetwork.org/donate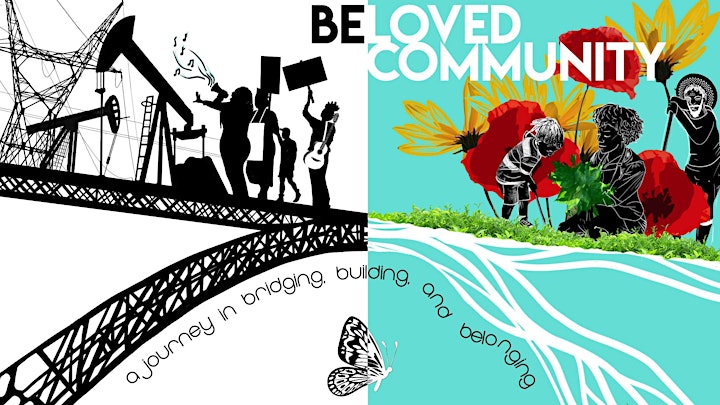 (Image by Alixa Garcia)
ABOUT the BELOVED COMMUNITY JOURNEY
This event is part of Thrive's BELOVED COMMUNITY JOURNEY, a series of learning, practice and taking action to create a world where we all belong and thrive. Learn more and sign up to participate in the full series of events online at: https://thrivenetwork.org/journey