Building the Hospital of Tomorrow: Rehabilitate, Renovate or Replace

Thursday, November 13, 2014 from 6:00 PM to 8:30 PM (EST)
Event Details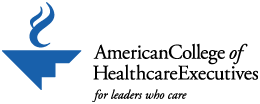 Attend this event and receive 1.5 Face-to-Face credits!
In today's competitive marketplace, significant capital expenditure decisions can make or break a healthcare organization and the career of the executive(s) tasked with such decisions.  No capital decision may be greater than the construction of a new facility or the substantial renovation of an existing one.  After years of relative dormancy, the healthcare construction boom continues throughout the U.S. for a variety of reasons, many of which impact both small community hospitals and large urban health systems alike.
The most common reasons for the renovations, expansions, and replacements include aging facilities, population growth, market demand, and the need to improve operational efficiencies. Additionally, competition moves organizations to incorporate the latest advances in care delivery, medical technology, new building codes and healing design elements to enhance the patient experience through the surrounding environment.  Changes in building codes and patient safety standards also drive the need for construction and modification.
AGENDA: 
6:00 PM - 7:00 PM     Registration and Networking
7:00 PM - 8:30 PM     Panel Discussion and Q&A
MODERATOR: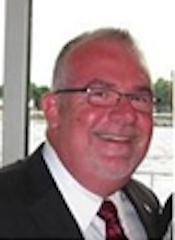 New York City - Class of 2014

Paul F. Maguire, LNHA, FACHE
Healthcare Executive
Paul F. Maguire, LNHA, FACHE is a healthcare executive who previously served as Senior Vice President for Administration for St. Mary's Healthcare System for Children and Administrator for St. Mary's Hospital for Children. Prior to joining the Senior Leadership team at St. Mary's, Mr. Maguire held leadership positions of increasing responsibility with the MediSys Health Network and Catholic Medical Center of Brooklyn and Queens, Inc. He has over 30 years of experience in organizational leadership, and is Board Certified in Healthcare Administration and a Fellow of the American College of Healthcare Executives. He has served as a board member, officer and President of the college's local chapter, The Healthcare Leaders of New York. Paul is also an Adjunct Assistant Professor at Hofstra University.
PANELISTS: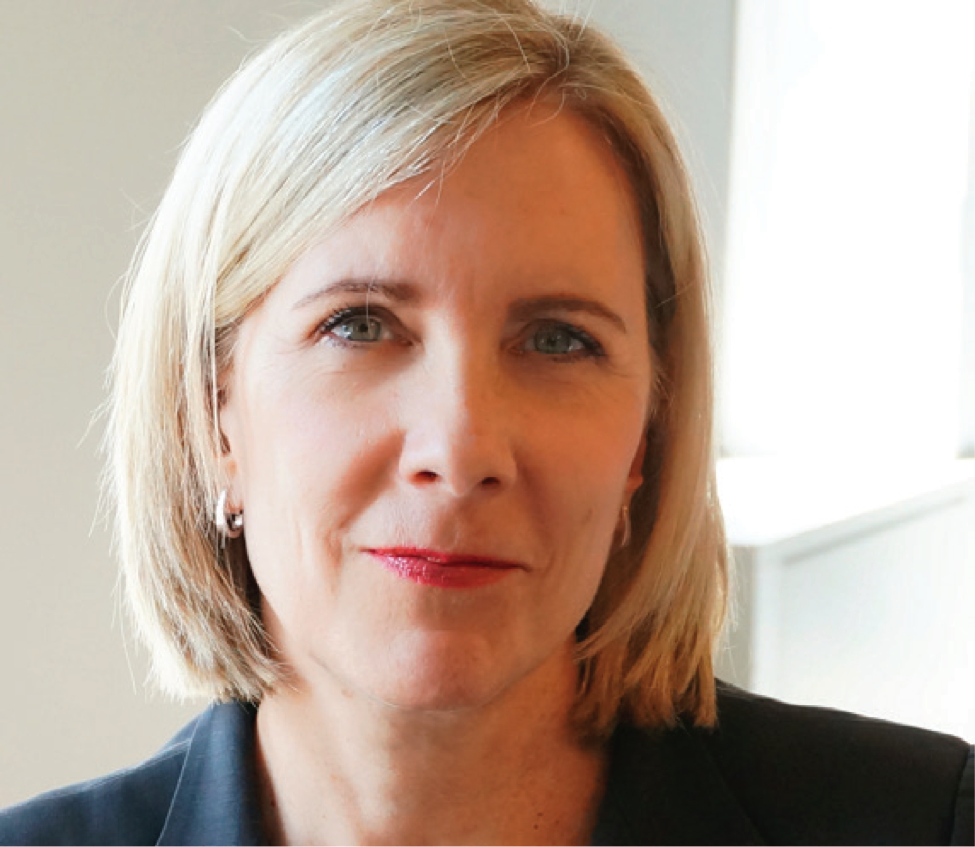 Joan L. Saba, AIA, FACHA, NCARB
NBBJ
Partner 
Specializing in healthcare architecture and planning, Joan brings more than 25 years of expertise and strategic vision to all types of healthcare projects with a focus on academic medical centers, pediatric hospitals, and teaching hospitals. She is a partner and senior healthcare leader based in NBBJ's New York office. 
Joan's expertise in translating current and future programmatic and operational needs into effective healing environments is applied to projects of diverse scales. She has developed long-term client relationships with a wide range of prestigious healthcare organizations and has advised on some of the nation's most pressing healthcare design issues.  Saba is a trusted advisor to boards and senior management teams in developing and implementing strategies and capital planning tailored to specific organizational needs.  She has directed several large, complex, and multifunctional planning projects, including strategic planning, consolidation/integration efforts, and facility master planning through to major building projects.  She has recently led the healthcare planning and design efforts on New York University's Langone Medical Center Master Plan and Massachusetts General Hospital's Lunder Building. 
Recognized as an industry expert and dynamic educator, Saba is frequently asked to lecture and teach on trends and innovations in the planning and design of academic healthcare and pediatric environments.  Recent engagements include presentations at the Academy of Architecture for Health, Harvard University Graduate School of Design Executive Education Program, and the Symposium of Healthcare Design.  She is a Regent and Fellow of the American College of Healthcare Architects and is included in Healthcare Design's list of "Twenty Who Are Making a Difference" as well as Healthcare Design's Architect of the Year for 2013.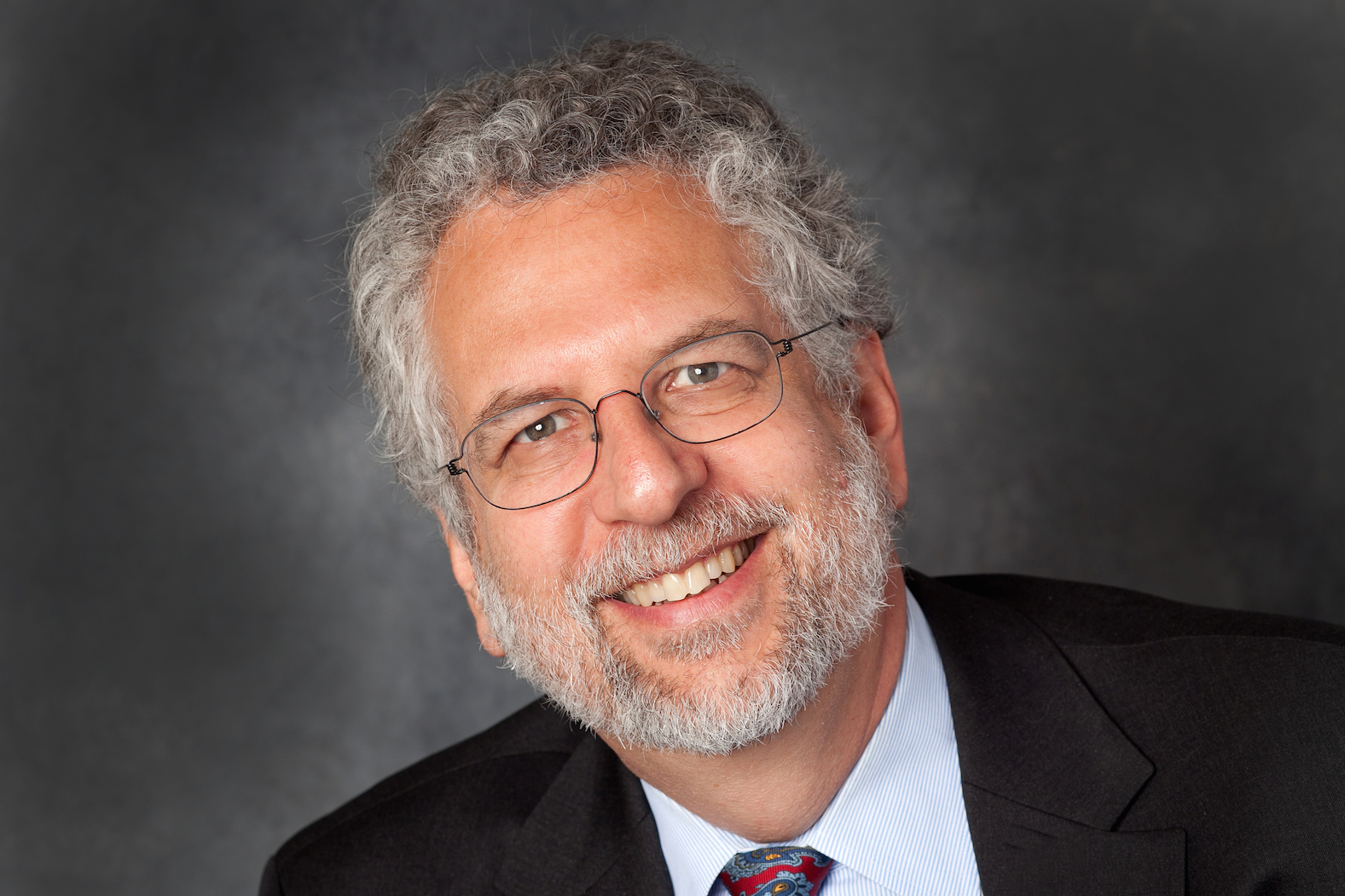 JEFFREY BERMAN, AIA, ACHA
Jeffery Berman Architect 
Jeffrey Berman specializes in planning, programming and design of healthcare and research facilities. In 30 years of practice in hospitals, he has honed a unique understanding of the science, medicine and process that grounds optimal design of these facilities.
Small Firm, Big Projects
Jeffrey Berman Architect is a small firm that does big projects that are grounded in 25-year relationships with institutions and facilities. Since founding Jeffrey Berman Architect in 1988, Mr. Berman has been on the leading edge of healthcare design, designing facilities for the major healthcare institutions throughout the New York area. These include Memorial Sloan-Kettering Cancer Center, New York Presbyterian Hospital, Mount Sinai Health System, New York Methodist Hospital, NYU Langone Medical Center, New York Health and Hospitals Corporation, SUNY Downstate, North Shore-LIJ, The Veterans Administration Health System and Long Island College Hospital.
Mr. Berman designed and executed the Master Plan for the expansion andmodernization of the Radiology, Radiation Oncology and Nuclear Medicine Departments at Memorial Sloan-Kettering Cancer Center, culminating in the Surgical Day Hospital and Center for Image Guided Intervention that opened in 2010. His work also included long term strategic planning and specialty technology consulting for the Lauder Breast and Imaging Center and the Josie Robertson Ambulatory Surgery Center, whichrepresents his fifth generation of OR design over the last 12 years for MSKCC. These have included the development of early laproscopic image-integrated ORs, the first intraoperative MR ORs and the first advanced image-guided interventional ORs.
Mr. Berman has also designed many free standing Article 28 facilities, both hospital owned and private.
A founding member of the American College of Healthcare Architects, Mr. Berman is a board-certified healthcare specialist. He is a member and past chairman of the Health Facilities Committee of the American Institute of Architects, New York Chapter. He was the architect invited to present to GE's Whitney Global Research Symposium on the "Convergence of Imaging and Therapy" where he spoke on the "Hospital of the Future" in 2010. He is co-author with Yuman Fong, MD, of "Designing Interventional Environments," Image-Guided Cancer Therapy, published by Springer in 2013.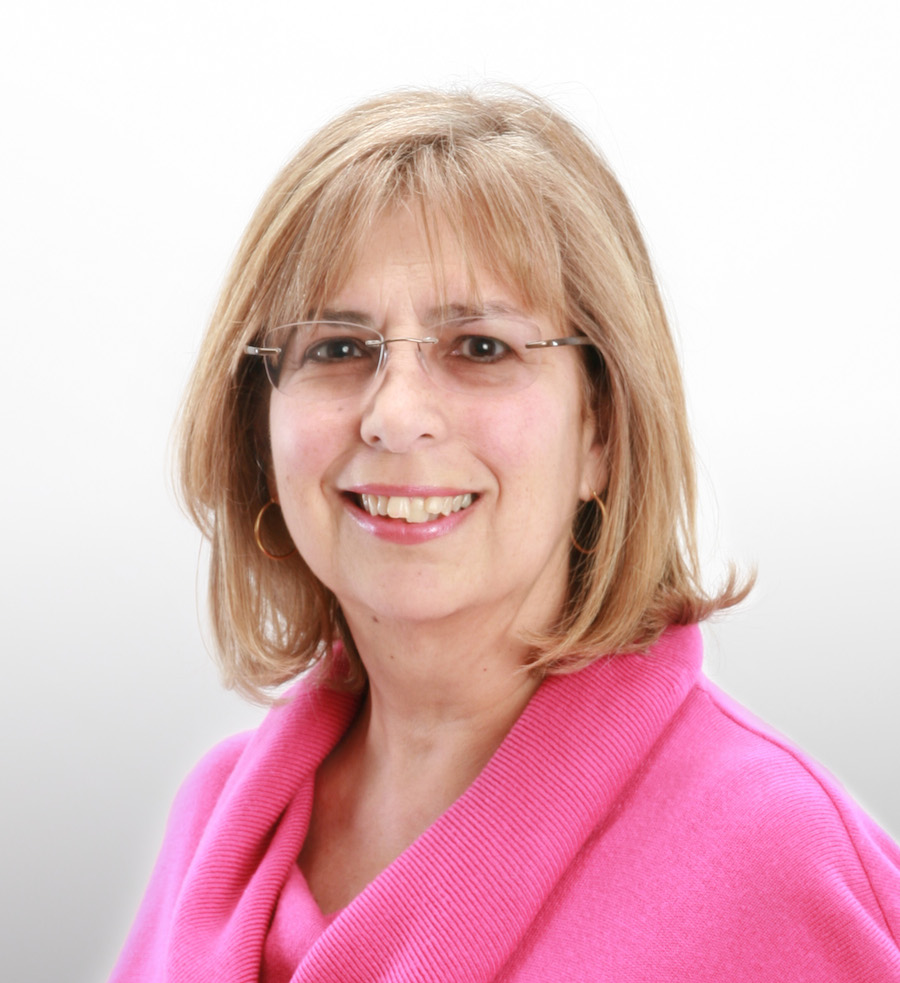 Deborah Groner D'Agostino, FACHE, EDACP
P4H, Inc.

President
Deborah D'Agostino is President of P4H, Inc. With 30 years of consulting experience, Ms. D'Agostino has worked with a full range of healthcare institutions from small rural hospitals to major medical centers. Her expertise includes facilities master planning, space planning and healthcare design. Over the years, she has planned many unique health care facilities such as a hospital for AIDS infected children and a maximum security prison hospital. She recently led the planning effort on the Rockland Children's Psychiatric Center in New York and the Leon Medical Center in Miami. In all projects, her goal is to create a built environment which fosters the highest quality of care.
Ms. D'Agostino is a past-president of Healthcare Leaders of New York and has served the Chapter in a variety of board and executive committee positions. Additionally, she has served on various Regents Advisory Councils and on the editorial board of the Journal of Healthcare Management. 
Ms. D'Agostino sits on the national advisory board of the Healthcare Facilities Symposium and Expo, an organization that promotes design and construction of healing environments. She is a frequent presenter at the Symposium and is also a visiting lecturer at the New York Medical College School of Health Sciences and Practice.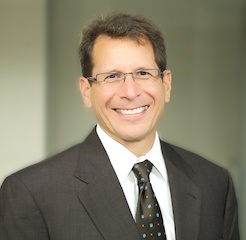 John D'Angelo, (MS, PE, CHFM, CHEP, CMVP)
Vice President of Engineering and Facilities Operations
New York-Presbyterian
John D'Angelo is the Vice President of Engineering and Facilities Operations at NewYork-Presbyterian Hospital. He is responsible for maintaining safe and compliant facilities and infrastructure across all campuses and overseeing business operations, energy policies, strategic engineering planning, and regulatory compliance. He also has an integral role in the implementation of the 8-Year Capital Plan. Mr. D'Angelo brings over 27 years of experience in capital improvement management, facility design and construction, facility and campus master planning, operations and maintenance, and environmental and policy development to his position. Previously, he served as Senior Director of Facilities for the Cleveland Clinic where he was responsible for overseeing facilities operations and management across the entire system. Prior to that, he held various facilities leadership positions within the U.S. Navy, and was named Pacific Engineer of the Year by the United States Department of Defense.   Mr. D'Angelo received his undergraduate degree in Aeronautical Engineering from Purdue University and his master's degree in Civil Engineering from the University of Maryland.
 
---
As an independent chartered Chapter of the American College of Healthcare Executives, the Healthcare Leaders of New York is authorized to award 1.5 hours of ACHE Qualified Education credit toward advancement or recertification in the American College of Healthcare Executives.
Participants in this program who wish to have it considered for ACHE Qualified Education credit should list their attendance when they apply to the American College of Healthcare Executives for advancement or recertification.
---
**Due to limited seating for this event, please register early to reserve your spot.**
Photo/Video Disclaimer Policy: By registering for this event, you agree to allow HLNY to use any photograph/video taken at the event, without the expressed written permission of those included within the photograph/video. HLNY may use the photograph/video in publications or other media material produced, used or contracted by HLNY including but not limited to: brochures, invitations, books, magazines, websites, etc. 

Any person desiring not to have their photo taken or distributed must contact us of his/her intentions. HLNY may decide to remove the photo or conceal the identification of the individual in question.
 _________________________________________________________
This and all our programs and events are made possible by the generosity of our 2014-2015 HLNY Corporate Sponsors who are ardent supporters of the healthcare executive profession.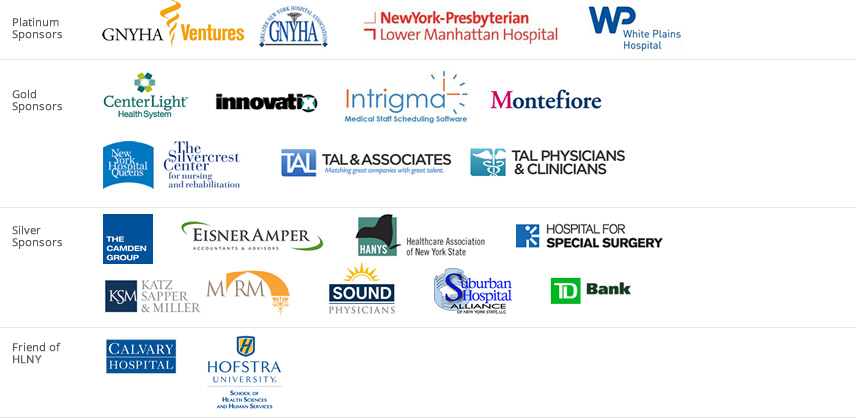 When & Where

New York Hospital Queens
Lang Lobby
56-45 Main Street
Flushing, New York 11355


Thursday, November 13, 2014 from 6:00 PM to 8:30 PM (EST)
Add to my calendar
Organizer
HLNY represents professionals who manage the business affairs of healthcare organizations throughout the New York Metropolitan area. No other professional association is more essential for meeting the career needs and interests of healthcare executives in New York State. The 1500+ members come together for networking and events, career advancement, professional enrichment, and continuing education. Our Leadership Team strives to make HLNY the pre-eminient organization for Healthcare Business Professionals in the Greater New York Area.
The HLNY Mission is to advance healthcare leadership and management excellence through professional enrichment and continuing education of our members. We support high ethical standards and conduct, and promote the mission of the American College of Healthcare Executives.
Through HLNY, ACHE members have access to local professional development and networking events, mentoring, and career services which include a jobs data bank and resume support.