Description
Building the For-Purpose Enterprise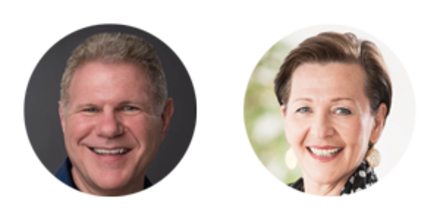 Facilitated by Tom Thomison & Christiane Seuhs-Schoeller - encode.org llc
Is your organization feeling the drag of traditional employment structures? Are you looking for viable alternatives to rigid, outdated models of compensation and equity? Do you want to liberate personal and organizational purpose in your workplace?

The For-Purpose Enterprise is a daring new approach to structuring your venture. It is not designed for business as usual. Through many years of launching and experimenting with self-organization models such as Holacracy®, proven methods have emerged to further encode and support the global movement towards purpose-driven work and decentralization of power.

Do you dream of a workplace that integrates intrinsic motivations and extrinsic rewards for everyone, not just a privileged class? Are you still granting autonomy from a power position or are you encoding it legally as an anchor for the whole enterprise? It is time to evolve the Legal, Financial, and Social foundations of business. The opportunity is to sustainably distribute authority and ownership in any purpose-driven entity interested in doing so.

Join us in Amsterdam, as Tom Thomison and Christiane Seuhs-Schoeller provide insights on how to bootstrap a cohesive For-Purpose Enterprise from scratch, or how to transition your existing organization to become a For-Purpose Enterprise with clear Legal, Financial, and Social agreements.
This workshop is designed to give you a sense of what using the For-Purpose Enterprise templates might feel like in your current organization, using facilitated discussions, multiple simulations, and opportunities for in-depth Q&A.
Program Overview:
Why have self-organizing systems and models like Holacracy come to play such an important role in helping create a new way to structure businesses?

Practical answers to new questions created by self-organization and distributing organizational authority; such as issues around legal structure, ownership, compensation, profit sharing, career paths, and more.

Understand real world examples of what it takes to build a For-Purpose Enterprise.

Get to know a new type of worker, the Purpose Agent, working, earning, and living in alignment with their personal purpose.

Learn about the financial models that facilitate the operational execution of dynamic and equitable accounting of shared risks and rewards.

Get introduced to the legal foundations that provide a happy marriage between distributed-authority management and dynamic-equity profit sharing into a corporate legal structure.

Sense into social systems that are naturally aligned to help individuals function as whole human beings and integrate a new world of operational and interpersonal complexities.
Local Hosts:
Partner Event:
18th - Free Evening - Meetup @Springest 18:30

---
Hacker Ticket
We want our encode.org workshops to be events that anyone can join. To enable individuals with little or no financial resources to attend the event including students, we are offering hacker tickets upon application. These tickets are reserved for individuals who cannot afford to pay the regular ticket price. To apply for a hacker ticket, please fill out this form!