Building the Female Entrepreneur Ecosystem: Crafting a Winning Pitch

Thursday, July 16, 2015 from 8:00 AM to 11:00 AM (PDT)
Event Details

P R E S E N T S
Building the Female Entrepreneur Ecosystem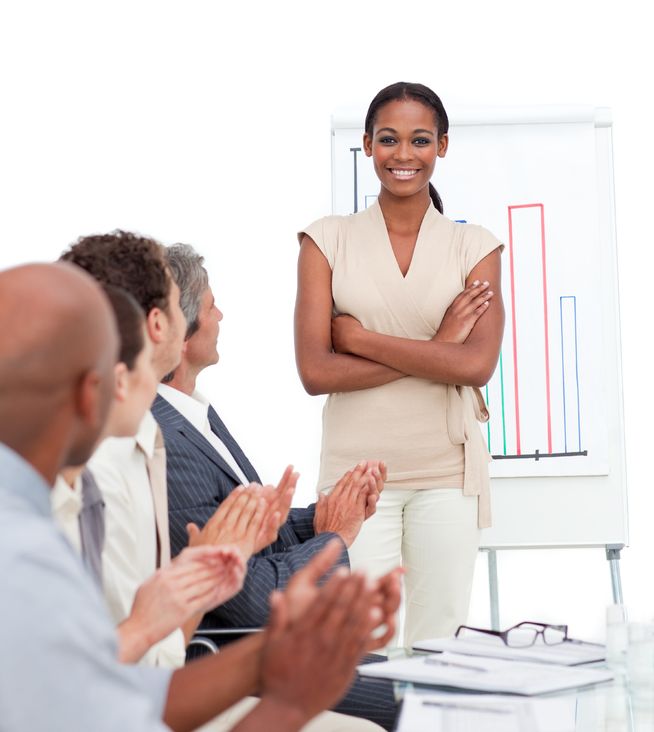 Crafting a Winning Pitch
Get expert tips and advice from top investors
Join us for breakfast at City Hall! Network with WFN leadership,
mentors, funders and entrepreneurs in the Tom Bradley Tower.
When:
July 16, 2015
8:00-11:00am

Where:
Los Angeles City Hall
Tom Bradley Tower
200 N. Spring St.
Los Angeles, CA 90012
Panelists: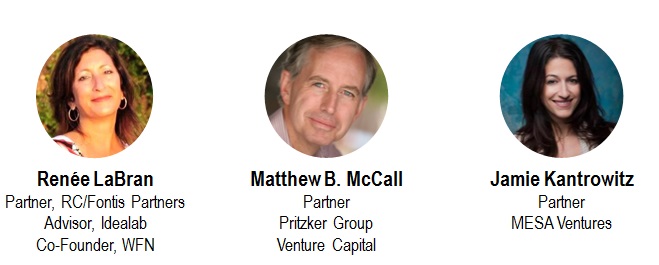 Hosted by:
Kelli Bernard
Deputy Mayor of Economic Development
Los Angeles Mayor's Office

Event Producers:
Darya Allen-Attar
CEO and Founder, Women Founders Network
Julie MacMedan
COO and Co-Founder, Women Founders Network

Agenda:
8:00-9:00am - Check-in and Networking
9:00-10:30am - Panel discussion: Crafting A Winning Pitch
10:30-11:00am - Q&A and Closing Remarks
Continental breakfast will be provided.
PARKING:
Parking is available at City Hall in P2. Note that you will need to provide your vehicle make, model and license number during registration to reserve your spot, as this is a restricted parking area.

NOTE:
The Tower is located on the 27th floor of City Hall. Take the elevator to the 22nd floor, then exit and take a second elevator to the 26th floor. You may then either walk up the stairs or take a third elevator to the 27th floor. These instructions will be emailed to all guests a few days before the event along with detailed parking information.

---
Panelists: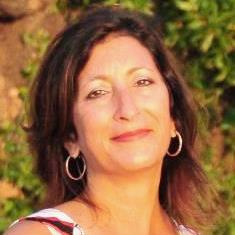 Renée LaBran
Partner, Rustic Canyon / Fontis Partners, LP
Advisor, Idealab
Co-Founder, Women Founders Network (WFN)

Reneé LaBran brings 25 years of operating, strategic, and financial experience to the investment world.  She is currently a partner with Rustic Canyon/ Fontis Partners, LP, and serves as an Advisor to Idealab in Pasadena.  Ms. LaBran was also a Partner with Rustic Canyon Partners, an early stage venture capital firm, which she helped form in 1999.  Ms. LaBran was also recently appointed by Governor Brown to the Board of Trustees for the California State Bar Association, as a non-attorney member.
Prior to Rustic Canyon, Ms. LaBran held a variety of executive positions with the Los Angeles Times/Times Mirror in the areas of digital media, advertising sales, investments, and strategic planning. During her tenure, she managed revenues in excess of $300 million and oversaw more than 200 employees. She was also a co-founder and served as Chief Executive Officer of CareerPath.com (now CareerBuilder), and a co-founder and board member of Classified Ventures. Prior to Times Mirror, Ms. LaBran was a management consultant with the Monitor Company in the United States and Europe and managed its Los Angeles office.
Ms. LaBran graduated Phi Beta Kappa with a bachelor's degree in economics from the University of California at Berkeley, and earned an M.B.A. with honors from the Harvard Business School.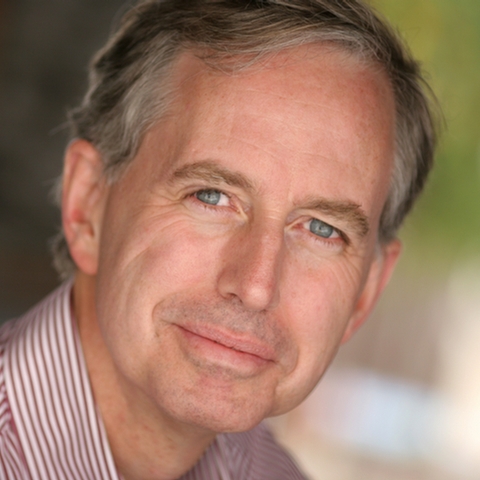 Matthew B. McCall
Partner, Pritzker Group Venture Capital
Matthew McCall is a Partner at Pritzker Group Venture Capital and was formerly a founding partner with DFJ Portage. During his 20+ years in the business, he has worked with or along side a wide array of entrepreneurs ranging including Costolo, Pleasants, Kevin O'Connor, Zuckerberg and Brian Lee. He also has a strong interest in venture as a platform for positive change, guiding Millennials and empowering woman/girl entrepreneurs.
McCall has been involved with investments including: Facebook, DollarShaveClub, Honest Company, SMS-Assist, AwesomenessTV (acquired by DreamWorks), FindTheBest, Signal, Eved, EverDream (acquired by Dell), Feedburner (acquired by Google), Cognitive Concepts (acquired by Houghton Mifflin), Lefthand Networks (acquired by HP), Performics (acquired by Doubleclick/Google), Playdom (acquired by Disney), SimpleTV and TicketsNow (acquired by Ticketmaster).
McCall has been honored on Crain's annual "40 under 40", Crain's top Tech 25 list, the Re/code top 30 tech power list, a Top 100 VC, a Media 100 and a Hollywood 100 Power Player. He has keynoted or been a panelist at over 125 conferences and events nationwide. He is the founder & trustee of the McCall Family Foundation, focused on encouraging social entrepreneurship and global human/girls's rights. He has served on numerous regional high technology advisory boards. He is the author of a popular venture blog, www.VCConfidential.com.  
Previous to 1995, McCall worked in the Boston Consulting Group's Chicago office, where he managed consulting and client teams on projects in the telecommunications, health-care and financial services industries. During and after college, McCall worked for Bankers Trust in Merchant Banking as well as at Merrill Lynch and U.S. Trust.
McCall holds a B.A. in Economics and History from Williams College and an MBA with honors from Northwestern University's J.L. Kellogg Graduate School of Management. He also holds a Masters in Manufacturing Management from Northwestern University's McCormick School of Engineering.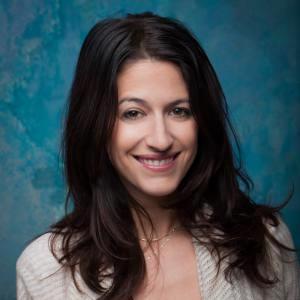 Jamie Kantrowitz
Partner, MESA Ventures
Based in LA, Jamie previously led LaunchpPad LA, an award winning accelerator. She was Senior Vice President of Global Marketing and Entertainment at MySpace, where she led expansion to over 20 countries. She's been named to Billboard's "30 Under 30" and Ad Age's "Top 50 Marketers."
Host: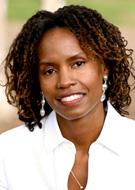 Kelli Bernard
Deputy Mayor of Economic Development
Los Angeles Mayor's Office
Kelli Bernard leads the Mayor's Office of Economic Development. Mayor Garcetti has made job creation and improving the local economy his top priority. Bernard leads this effort to make doing business easier, nurture small businesses, support high growth sectors and train and retrain Los Angeles' workforce for 21st Century jobs.  Bernard most recently provided leadership and economic development expertise to the Los Angeles Department of Water & Power, the country's largest municipally owned utility company, as Director of Economic Development.  Economic Development leads the Department's Clean Technology Initiative and leverages the Department's resources to attract, retain and expand businesses in the City of Los Angeles.  She served as Director of Planning and Economic Development for LA City Council President Eric Garcetti.  Kelli was responsible for overseeing key development projects in the district, facilitating CD13's economic development initiatives, and providing staffing for the Council President on Citywide planning and land use issues.  Ms. Bernard also provided strategic counsel to developing faith-based economic development organizations.  She was formerly Vice President of Real Estate at Genesis LA, a non profit economic development corporation, where she was responsible for Genesis LA's real estate development services, which include development strategies, project management, financial modeling, leveraging local resources and structuring public/private partnerships. Ms. Bernard has fifteen years experience in the areas of economic development, land use planning, housing, redevelopment and public affairs. She also has in-depth knowledge of public/private partnerships, public finance and local, state and federal regulatory and legislative issues.
Ms. Bernard has served as vice president of Lee Andrews Group, Inc., as senior business development representative in the office of former Los Angeles Mayor Richard Riordan, as the planning deputy to a Los Angeles city council member, and with the Vermont Slauson Economic Development Corporation. She also served as an international fellow with Africare in Zambia. She is involved in a number of organizations, including The Urban Land Institute as a National Urban Advisor and The Los Angeles Neighborhood Land Trust. Ms. Bernard holds a Masters Degree in Urban Planning from University of California, Los Angeles and a BA in Sociology from University of California, Berkeley.
---
WOMEN FOUNDERS NETWORK SPONSORS
| | | |
| --- | --- | --- |
|   | |   |
|   | Financial Sponsor |   |
|   | In-Kind Sponsors |   |
|   | |   |
| | | |
|   | |   |
|   | |   |
Attendee List
Sort by:

Date

|

First Name

|

Last Name
When & Where

Los Angeles City Hall
200 N Spring St
Tom Bradley Tower
Los Angeles, CA 90012


Thursday, July 16, 2015 from 8:00 AM to 11:00 AM (PDT)
Add to my calendar
Organizer
Women Founders Network
Women Founders Network provides early-stage women-led companies access to capital, mentorship and visibility. We host an annual Fast Pitch Competition which awards in-kind services and cash prizes to winners, and is attended by leading Angel and Early-Stage Venture Capital investors.

Building the Female Entrepreneur Ecosystem: Crafting a Winning Pitch