Description
Whether you're 25 or 55, now is the time to plan for the future and start your journey to financial stability.
Join the Association for Financial Counseling & Planning Education® (AFCPE®) for a FREE community event that brings together financial professionals, government officials, community based organizations to help ALL Ohioans – regardless of age, income or background – plan for a secure future.
Financial professionals & community based organizations:
Make new connections and build partnerships to strengthen financial security!
Consumers:
Gain access to information and resources around investor education and protection and ask questions of trusted certified financial professionals who offer pro-bono financial counseling and planning services.
Event Agenda
9:30am - 10:00 am - Continental Breakfast & Networking
10:00 - 11:00 am - When I'm 65 documentary Screening with Panel Discussion, Moderated by Rebecca Wiggins, AFCPE Executive Director

11:30am - 12:00pm - Visit Exhibit Tables & Ask A Professional Table

This event is FREE and open to the public, but registration is required to attend. *Fee based parking is available in attached garage for $10. Directions and a parking map can be found HERE.

If you have questions, please contact smartinfuller@afcpe.org.
To learn more about the Building the Bridge to Investor Education and Protection for Ohioans please visit www.wi65.org/ohio.
View clips from the Columbus Building the Bridge Community Event.
Are you a financial professional interested in providing pro bono financial counseling or planning services? Sign up here to be listed as a resource: https://www.surveymonkey.com/r/ohioprobono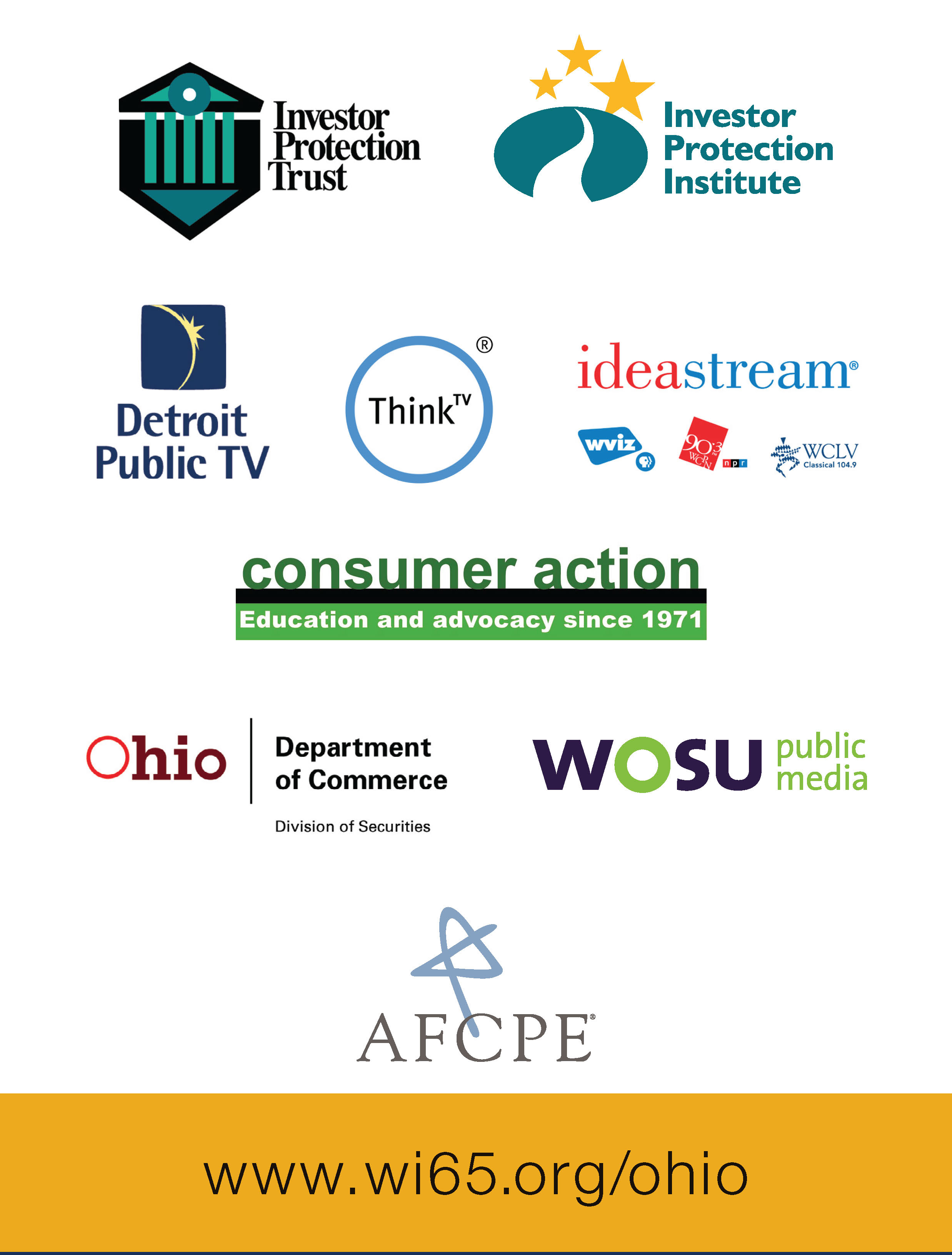 This program was designed by AFCPE® and would not be possible without funding from Investor Protection Trust (IPT); partnership and support from the Ohio Division of Securities and Consumer Action; and Detroit Public Television, WOSU Public Media, ThinkTV, and IdeaStream for their support with the documentary and engagement events.