Building Skills for Successful Family History Research

Wednesday, March 7, 2018 at 6:00 PM

-

Wednesday, March 28, 2018 at 8:30 PM (PST)
Event Details
Building Skills for Successful Family History Research
Pamela Brett
This course will be held at the Oakland Family Search Library in four Wednesday evening sessions. These sessions will run:
March 07, 2018    6:00pm to 8:30pm,
March 14, 2018    6:00pm to 8:30pm,
March 21, 2018    6:00pm to 8:30pm, 
March 28, 2018    6:00pm to 8:30pm.
This series is for family historians, both beginners and intermediates,  who want to build a strong foundation of research skills to avoid wasted time and unreliable family trees.
 Pamela Brett will cover six key research skills including how to:
1.      Know which records to look for.
 2.      Find relevant records.
 3.      Document the results of the search.
 4.      Evaluate the sources you use and the records you find.
 5.      Analyze the results of your research.
 6.      Write a well-reasoned statement of your conclusions. 
 In-class group exercises and optional homework assignments will provide participants to practice skills with a wide variety of genealogical records found in a many different places including online websites.
 Class handouts will include basic strategies and cautions, as well as useful websites to use in your research.
 It is strongly recommended that participants plan on attending all four classes as the skills are presented in a sequential pattern.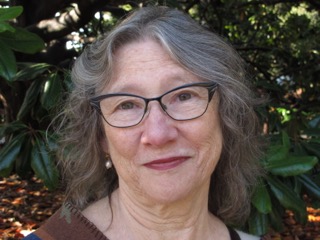 Pam Brett's interest in genealogy started over 40 years ago at the birth of her first child, but it wasn't until 1999 when she began serious pursuit of her family history. Most of her ancestors came to America early and moved often leading to research in 31 states and the District of Columbia.
 In this series, she hopes to share skills acquired from many years of beginner's mistakes to help participants to focus their personal goals and to acquire new understanding of the lives of their ancestors.    
REGISTRATION INFORMATION:
This course will be held at the Oakland Family Search Library.
Pre-registration is required. Class size is limited so register early. 
This class is available to CGS Members, fee $100.00*.  Cost for non-member is $140.00*, and if joining CGS, this fee also covers first year of membership.
Register early to confirm your seat. Walk-ins will not be admitted.
PAYMENT OPTIONS:
Credit card  payments will be processed by Eventbrite.
 *Seminar fee is non-refundable.
When & Where

Oakland Family Search Library
4766 Lincoln Avenue
Oakland, CA 94602


Wednesday, March 7, 2018 at 6:00 PM

-

Wednesday, March 28, 2018 at 8:30 PM (PST)
Add to my calendar
Organizer
   Connecting people to their diverse family heritage

Whether you have Gold Rush ancestors or have no family connection to California, you will find extensive support for your genealogy research at the California Genealogical Society (CGS) in Oakland. The society offers research services, online indexes and databases, and a research library housing over 38,000 reference materials from California, the United States, and around the world. CGS is a 501(c)(3) nonprofit corporation. The library is conveniently located in Uptown Oakland, one block north of the Paramount Theatre, at 2201 Broadway, Suite LL2. We are three blocks from the 19th Street BART Station.
Phone: (510) 663-1358 
Non-Discrimination Statement
The goal of the California Genealogical Society is to connect people to their family heritage and to promote a spirit of diversity and inclusivity for our members and patrons. The California Genealogical Society does not tolerate discrimination in any form. 
Courtesy Request
In order to maintain a welcoming and healthy environment, please refrain from using scented products at CGS events or in the library.
Photography Notice
California Genealogical Society (CGS) may take photographs, audio recordings, and video footage in our library, classrooms or events for historical records or publicity purposes.  If you do not want to be photographed or filmed, it is the individual's responsibility to 'opt out' by notifying the event leader or photographer at the event.