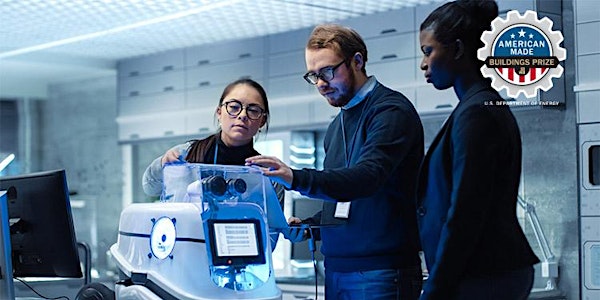 Building Retrofit & Robotics: American-Made E-ROBOT Prize
Join us April 6 for an informative discussion about the American Made E-ROBOT Prize for companies and startups considering competing.
About this event
What is the process? What is involved? What happens next should you win?
The American-Made Buildings Prize: Envelope Retrofit Opportunities for Building Optimization Technologies (E-ROBOT) is designed to catalyze the development of minimally invasive, low-cost, and holistic building envelope retrofit solutions that make retrofits easier, faster, safer, and more accessible for workers.
It offers $4 million in cash prizes for competitors and an additional $1 million in recognition awards and support for the American-Made Network Connectors in the American-Made Network.
This is the first in a series of webinars organized by Circuit Launch and ADL Ventures providing information and support in the lead up to the entry deadline for Phase 1 of the prize (12 May 2021).
Coming soon: round table discussions with construction industry experts, robotics companies, startups and business leaders about the building retrofit problem space, and the opportunities for innovation.
For further information about the prize click here.
Speakers joining us for this webinar include:
Emily Evans, Project Manager and Prize Program Administrator for the American Made Challenges, NREL
James D'Albora, Founder & CEO, Verify Energy
Alex Dantas, Founder & CEO, Circuit Launch