Event Information
Location
Lacava Center, Bentley University
175 Forest St
Waltham, MA 02452
Description
Building Relationships with Boards of Directors
The role of the Chief Financial Officer has evolved dramatically over the past several years. More than ever, the relationship between the CFO and the Board of Directors plays an integral part in the effectiveness and success of both – and indeed the business. In public companies the Audit Committee Chair is also of pivotal importance, interfacing with both the CFO and fellow Directors. How do you improve on this relationship? Hear real world experiences from the perspective of a Board member, CEO and CFO's and more. If you've ever asked yourself any of the following questions, join us December 12th!

What are the responsibilities of the Board of Directors?

What are the elements of an effective relationship between the BOD and the CEO? The CFO?
What does the Board expect from a CFO beyond standard practice?
In the post-Enron world, "Trust but Verify" is an approach many Boards have adopted. As CFO, how do you get the Board to ask you questions?
What can a CFO build the confidence of the Board?
How does a CFO utilize the Board of Directors most effectively?
What's the difference between an exceptional CFO versus a competent CFO?
What should a CFO do to maximize his/her value to an organization?
Learning Objectives
In this session, attendees will learn:
• The roles and responsibilities of the Board of Directors
• Board expectations for private and public company CEO & CFO's.
• The skills and attributes in a CFO most valued by the Board.
• CFO's relationship with the Audit and Compensation Committees
• How CFO's can develop effective relationships with the Board independent of the CEO
• How a CFO can effectively utilize a Board of Directors
• What's worked, what hasn't with Board relationships with CEO's & CFO's
Speakers Include: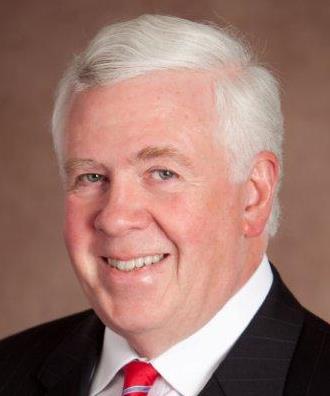 Wayne Wilson
Board Member &
Business Advisor
Bob Lentz,
Entreprenuer in
Residence,
Northeastern
University
Ellen Richstone,
Board Director,
Operating Executive,
Darwin Scientific
Opex Engine
Reggie Sommer,
Board Member,
Insulet, Wright Express
Moderator:
Wayne Wilson, Board Member & Business Advisor
Wayne Wilson is a corporate director and independent business advisor. He currently serves on the board of directors Hologic, Inc. (medical devices and diagnostics for women's health), chairs the audit committees of ARIAD Pharmaceuticals, Inc. (cancer drug development) and FairPoint Communications, Inc. (communications services), and chairs the compensation committee of Edgewater Technology, Inc. (technology management consulting), all Nasdaq listed public companies. He previously served on the board and chaired the audit committee of Cytyc Corporation.
Through his advisory practice at Wayne Wilson & Company, Wayne provides executive coaching and advisory services on growth-related issues to owner/CEOs of middle market companies, primarily companies in transition.
Wayne was formerly President & Chief Operating Officer (and previously Chief Financial Officer) of PC Connection, Inc., a Fortune 1000 publicly traded direct marketer of information technology products and services. He led the management team which grew revenues six-fold in five years, from $252 million to $1.45 billion; completed an initial public offering of the company's common stock; implemented a new enterprise-wide computer system; and completed three strategic acquisitions.
Prior to PC Connection, Wayne was a partner in the assurance and advisory services practice of Deloitte & Touche LLP. He is a graduate of Duke University and received his MBA from the University of North Carolina at Chapel Hill.
Bob Lentz, Chairman of Northeastern University's IDEA Venture Accelerator
Bob served as CEO and President of PermissionTV, an innovative online video platform company. Bob also held senior executive positions at OATSystems, Inc.; the recognized leader in radio-frequency identification (RFID) frameworks, now part of Checkpoint; and at eRoom Technology; a Web-based collaborative workspace that enables distributed teams to work together more efficiently; sold to Documentum Inc. and now part of EMC Corp. Additionally, Bob serves on the Board of Directors of Monotype Imaging Corp. (Nasdaq: TYPE) as well having served as a board member and advisor to a number of technology companies in the greater Boston area.
Bob is currently Chairman of the Board of Northeastern University's IDEA Venture Accelerator and EIR for NU's Center For Entrepreneurship Education. Prior to joining the University he was a consultant serving as interim CEO for technology companies. He has extensive executive management and entrepreneurial experience in the technology industry having been involved in the growth and eventual sale of a number of successful technology ventures.
He holds an MBA from Babson College and a BS in Business from Northeastern University.
Ellen Richstone, Board Member & Advisor
Extensive experience both as a Board Director and as an Operating Executive. Well known for working w/companies at critical phases-both high growth and turnaround. Industry experienced includes: computer-software/hardware; communications; industrial products, lighting and clean tech, Semiconductors, Consumer Products, Aerospace, Life Sciences and Financial Services.
As a Board Member, Ellen has more than 30 years of cumulative directorship experience on multiple company boards, including: Public - American Power Conversion, PC-S&P 500 Company, Private - Blue-Shift Technologies and non-profit boards - Employment Resources Inc. Ellen is currently Chair of an Audit Committee, Chair of one Nominating Committee and has extensive experience as a member of Compensation Committees. Ellen is currently on the board of a Life Science Tool rollup and an adviser to a Software Company. In June 2012 Ellen was named to the Board of the National Association of Corporate Directors (New England).
As an Operating executive, Ellen was the President and CEO of the Entrepreneurial Resources Group (ERG), Chief Financial Officer for both Public and Private Companies ranging in size from $100 Million to $2.5 Billion in revenue and is a former Fortune 500 CFO. Ellen held CFO roles at: Sonus Networks (Telecommunications), Brooks Automation (Semiconductors), Augat (Connectors selling into: Automotive, communications and computer industries), Rohr Aerospace (Fortune 500), Honeywell Bull (Computers) and Data General (Computers).
Ellen holds two degrees from Fletcher School of Law and Diplomacy – an M.A. of International Affairs & a M.A.L.D. (Masters of Law and Diplomacy), International Business Law. Ellen's graduated from Scripps College with a B.A. in Political Science.
Reggie Sommer, Board of Directors & Advisor
Reggie Sommer has been a leader in the high technology and accounting industries for more than twenty five years. Most recently, she served as Chief Financial Officer for Netegrity, Inc., a publicly held provider of security software for the enterprise. Ms. Sommer currently serves on the Board of Directors of Wright Express Corporation, a global, publicly held provider of payment processing and information management services, and Insulet Corporation, a publicly held medical device company focused on the diabetes industry. Previously she also served on the Board of Directors of ING Direct, a subsidiary of ING and the largest direct bank in the United States and SoundBite Communications, a global, publicly held provider of on-demand, integrated multi-channel communications solutions delivered through a Software as a Service (SaaS) model. Reggie is a CPA and member of the National Association of Corporate Directors, Women Corporate Directors, Financial Executives Institute, the AICPA and the Massachusetts Society of Certified Public Accountants.

Prior to Netegrity, Reggie Sommer was Chief Financial Officer for two Boston-based software companies, Revenio, Inc., a private CRM company and Open Market, Inc., a leading provider of Internet commerce software. She joined both companies at the startup stage and directed numerous financings and M&A transactions, including an IPO for Open Market in 1996.

Ms. Sommer began her career with PricewaterhouseCoopers LLP in 1980, where she was promoted to Senior Manager during her nine years in the audit and tax practices of Boston and New York.

Reggie Sommer graduated Magna cum Laude from the College of the Holy Cross, where she earned a bachelor's degree in Economics / Accounting.

Ms. Sommer's successful career has been built on her strong business acumen, outstanding leadership and people management skills and a strong reputation within the business and investment community.
Other Information:
• Program level: Advanced
• Recommended CPE: 2.0
• Program prerequisites: None
• Advanced Preparation: None
• Delivery Method: Live/Group
The CFO RoundTable is registered with the National Association of State Boards-of-Accountancy (NASBA) as a sponsor of continuing professional education on the National Registry of CPE Sponsors. State boards of accountancy have final authority on the acceptance of individual courses for CPE credit. Complaints regarding registered sponsors may be addressed to the National Registry of CPE Sponsors, 150 Fourth Avenue North, Suite 700, Nashville, TN, 37219-2417. Website: www.nasba.org
Date and time
Location
Lacava Center, Bentley University
175 Forest St
Waltham, MA 02452