Description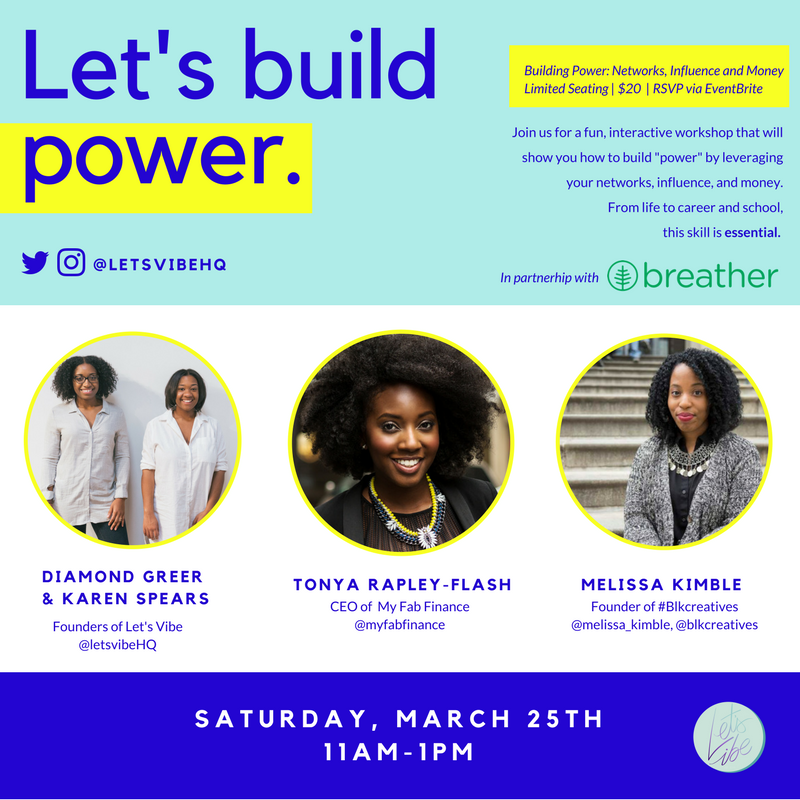 "Often times, it's not what you know but who you know." - Anonymous
This fun, interactive workshop will show you how to build "power". You will explore the different types of power through the lens of networks, influence, and money, and learn how to effectively build, use and leverage each of them. From life to career and school, this skill is essential. Join us!
AGENDA
- Connect: attendees will explore power with their fellow attendees
- Power Panel & Q&A: attendees will deep dive into networks, influence, and money with the founders of Let's Vibe, Melissa Kimble of #Blkcreatives, and Tonya Rapley-Flash of My Fab Finance
- Building Power: attendees will learn tangible ways to build power their networks, influence, and money
OUR EXPERIENCE
We connect and develop hundreds of professionals and visionaries across sectors throughout the city of Chicago and beyond.
PLEASE NOTE
- Space is limited.
- Check-in begins at 10:30am. Please be prompt for the 11:00 start time.