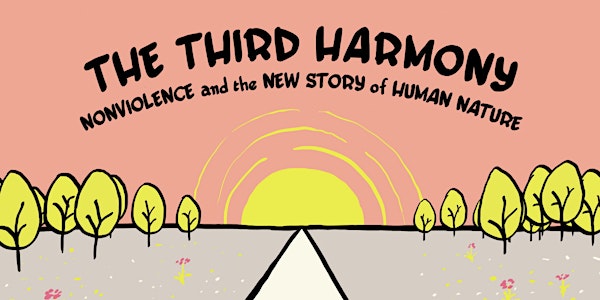 Building Peaceful Communities (Zoom)
Enjoy the new Video: The Third Harmony: Nonviolence and the New Story of Human Nature and learn CLARA training for peaceful conversations
About this event
The Third Harmony tells the story of nonviolence, the greatest overlooked resource in human experience. By revealing the convergence of modern science and the world's great wisdom traditions, the film explores the important role that nonviolence plays in the wider struggle to develop a "new story" of human nature, that, contrary to the "old story", scarcity, competition and violence are not inevitable. Rather the universe is conscious and purposeful; we are spiritual beings, and cooperation and collaboration are our natural way of interacting. See the video trailer at: https://vimeo.com/459116870
CLARA stands for Calm, Listen, Affirm, Respond, and Add. The CLARA Method helps you model compassionate, kind, empathic listening and communication to help de-escalate a situation and bring harmony.
This virtual event requires a ticket.
A simultaneous In-person event is open to registered vaccinated individuals. See Building Peaceful Communities (In-person)
Building Peaceful Communities is supported by a City of Beaverton peace building grant,
And is endorsed by the Beaverton Rotary Club Peace Builders Committee, Westside Ultraviolet, Pace e Bene, West Hills Friends Peace Committee, Portland Maryknoll Affiliate Chapter, Franciscan Spiritual Center, and Friends of Sabeel North America (FOSNA) Portland Chapter.
Questions? Peacebuilding21@yahoo.com