Building Just and Sustainable Communities: Are Colleges and Universities Do...
Actions and Detail Panel
Building Just and Sustainable Communities: Are Colleges and Universities Do...
Tue, February 21, 2017, 5:00 PM – 7:00 PM PST
Description
Building Just and Sustainable Communities: Are Colleges and Universities Doing Their Part?
Offered by Presidio Trust and California Campus Compact
Reception 5 - 6 PM | Program 6 -7 PM
Presidio Trust South Gallery - 103 Montgomery St., San Francisco, CA 94129
Colleges and universities have both special responsibilities and distinctive opportunities in creating strong and healthy communities. At their best, they contribute not only by preparing students for lives of engaged citizenship, but also by supporting research and institutional practices that serve the public good. In a moment of renewed focus on how local institutions can contribute to the sustainability of democracy, join us for a conversation about how higher education is rising to the challenge and building cross sector collaborations to do so. Following opening remarks by Andrew Seligsohn, president of Campus Compact, a national coalition committed to the public purposes of higher education, we will hear local perspectives on the role of higher education in San Francisco and the Bay Area.
About the Speakers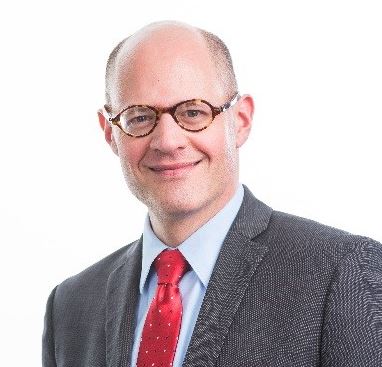 Andrew J. Seligsohn is president of Campus Compact, a national coalition of 1100 colleges and universities dedicated to the public purposes of higher education. As president, Seligsohn has focused on strengthening Campus Compact's support for deep partnerships between campuses and communities through comprehensive campus planning. He is also leading efforts to expand Campus Compact's professional development and student civic leadership offerings. Before joining Campus Compact in June of 2014, Seligsohn served as Associate Chancellor for Civic Engagement and Strategic Planning at Rutgers University–Camden, where he worked across the campus to develop the university's engagement infrastructure to maximize community impact and student learning. Seligsohn previously served as Director of Civic Engagement Learning in the Pace Center at Princeton University and as a faculty member in the Department of Political Science at Hartwick College. At Hartwick, Seligsohn also served as the elected chair of the faculty. Seligsohn has published articles and chapters on higher education engagement, student political engagement, constitutional law, political theory, and urban politics. Seligsohn is a member of the Policy Council of the Service Year Alliance and the National Advisory Board for the All In Campus Democracy Challenge. Seligsohn holds a Ph.D. in political science from the University of Minnesota and a B.A. in modern intellectual history from Williams College.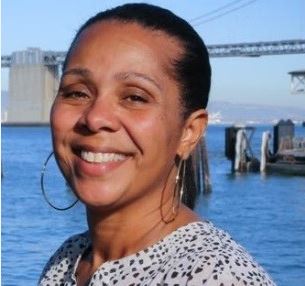 Sheryl Evans Davis is the Executive Director of the San Francisco Human Rights Commission (HRC). Director Davis previously served as Commissioner between 2011 and 2016, including a tenure as Vice Chair of the Commission.
Prior to joining the HRC, Director Davis was Executive Director of Collective Impact, a community-based organization in the Western Addition neighborhood of San Francisco. As Executive Director, she oversaw Mo'MAGIC, Magic Zone, and the Ella Hill Hutch Community Center. Mo'MAGIC, a collaborative of non-profit organizations, addresses challenges facing low-income children, youth and families in the areas of economic development, community health, and violence prevention. Magic Zone provides education and wraparound services to K-12 students and transitional aged youth. The Ella Hill Hutch Community Center provides community-building services and workforce development opportunities to neighborhood residents. During her tenure at Collective Impact, Director Davis forged private and public sector partnerships to provide critical health and social services to historically underserved communities across San Francisco.
Director Davis has also served on the SFPD Fair & Impartial Policing and Community Policing Advisory Committees, Fillmore Community Benefits District, and Redevelopment Agency's Western Addition Citizen Advisory Committee. She holds a BA degree from San Francisco State University and Master's in Public Administration from the University of San Francisco.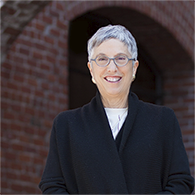 Pam David is a seasoned cross sector leader with expertise in the fields of community development, the nonprofit sector, and philanthropy. Currently, she is the Executive Director of the Walter & Elise Haas Fund, a family foundation with deep roots in the Bay Area; the foundation is increasingly using its financial and human resources to address the region's growing levels of inequity. Ms. David is the former Director of the San Francisco Mayor's Office of Community Development, and former chief of staff of the city's Human Services Agency. A long-time community activist and organizer across a range of issues and constituencies, Ms. David is passionate about social justice, and is committed to improving the effectiveness of public-private partnerships for social change.
Throughout her career, Ms. David has played an instrumental role in building resources for community-based development in low income neighborhoods, and addressing capacity and sustainability issues in the nonprofit sector. From her experiences organizing a national march for LGBT rights, serving as an advisor on Reverend Jackson's 1988 presidential campaign, working for three San Francisco mayors and, now, leading a well-respected family foundation, Ms. David has a nuanced understanding of the complex interplay between community, the nonprofit sector, government, and philanthropy.
Ms. David is a board member of the state-wide Campaign for College Opportunity and serves on the Executive Council of HOPE SF. She serves on the advisory boards of the Alliance for Girls, the Horizon Foundation, Northern California Enterprise Community, Openhouse, and GoodMojo.com. She is the former board chair of the National LGBTQ Task Force, Northern California Grantmakers, and Frameline, and has served on the boards of the National Community Development Association, United Way, and several other organizations.
Ms. David is a graduate of Pitzer College and Stanford University's School of Education.