Description
Stop me if you've heard this one before:
"We need a prototype to show our client or team HOW the application works...but it's so clunky connecting all these different design tools and plugins together! I wish there was a faster, more reliable way of building desktop and mobile prototypes!
If you have, then Adobe XD might be just the thing you need. Adobe XD was built from the ground up to address the complex needs of today's UX designers, with innovative tools that eliminate speedbumps and deliver breakthrough performance on everything from wireframes and high-fidelity designs to interactive prototypes. Adobe XD is an excellent way to go from idea to prototype and validate with your team in a stunningly short amount of time. If you're interested in creating higher-quality prototypes in less time, you won't want to miss this hands-on workshop.
In this workshop, we'll specifically bring a mobile app idea to life with the tool Adobe XD.
---
What topics will this workshop cover?
Whether you're learning the basics or a seasoned veteran, you're sure to walk away from this hands-on workshop with useful strategies to plan and design amazing digital products.
Specifically, the workshop covers four topics:
Getting around: Learn the ins-and-outs of creating interfaces in Adobe XD.
Designing interfaces: Build essential UI components in a quick and scalable way.
Building your prototype: Connect UI components and interfaces to each other with a variety of transitions, creating a clickable prototype that you can share with your team
Sharing your prototype: Send your prototype to another attendee and see how it feels to interact with a shared prototype.
---
Who is this workshop for?
We've designed this workshop specifically for those with a few years of experience in UX, as well as those who are just starting out.
UX Designers: For those searching for a fast, efficient method of creating and sharing digital prototypes.
Visual Designers: Looking to dip your toe in the world of UX design? Get a feel more everyday techniques with this incredible tool.
Product Managers: For those looking to quickly bring a customer-suggested idea or concept to life and share with your design team.
Developers: For those that want a faster tool to test out the flow and interactions between interfaces.
---
Facilitator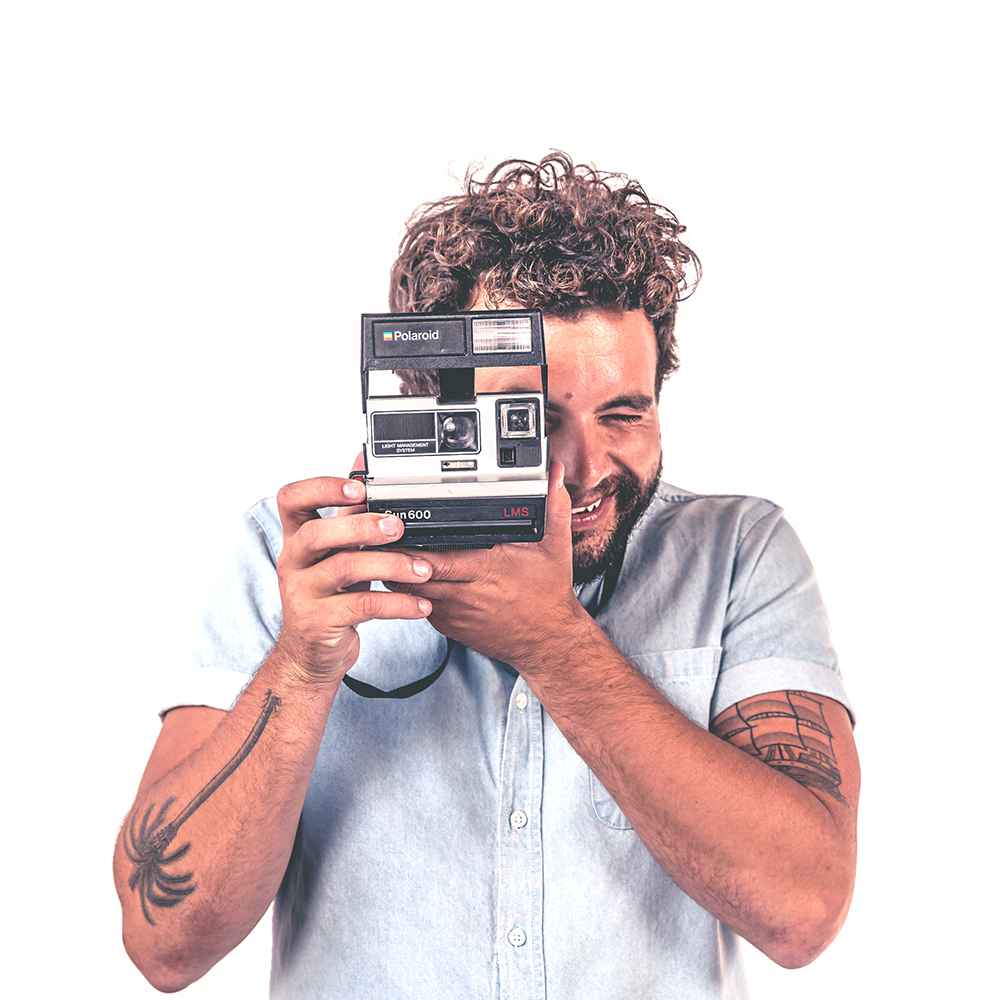 Claude is a Senior Product Designer at ServiceNow, an industry-leading enterprise software company that helps companies get work done. Working in the Innovation Lab, Claude invents and designs today what the world of business uses tomorrow. Before ServiceNow, Claude worked at Telepathy in San Diego, where Adobe featured Claude in Adobe.TV video sessions as one of the first users of Adobe XD. Before then, Claude worked at Le Site in Montréal. When not designing the future of enterprise software, you'll find Claude surfing, meeting someone new, or taking photos of beautiful San Diego.
---
What people say about our workshops
The design process you teach is simple. It makes it easy to collaborate with people I haven't met before. I could have spent days online researching… But I saved so much time learning at your in-person workshop. Plus, it was fun!
~ Neil Ranada, Designer
"I understand and feel confident in bringing what I learned into my own workflow. It was a great workshop: half-day made it easy to attend, and the price was affordable (first time I've ever said that about a workshop)."
~ Jenn Hinkle, Designer, Hire-a-Helper
"Well organized, well communicated. Not boring at all, and featured meaningful exercises. The workshop met my objectives."
~ Michael Ciavarella, Marketing Coordinator, Airspace Technologies
---
FAQs
What do I need to bring to this workshop?
Bring your laptop (Mac or PC)! You'll also want to have a copy of Adobe XD, which is available for Mac or Windows 10 here.
I don't currently have Adobe XD... Is there a trial period?
Yes. There is a 7 day trial period for Adobe XD. Its based on calendar days and not actual use, so you'll need to download it less than a week before the workshop.
Mac or PC...which one do I need for this workshop?
Adobe XD is available for Mac and Windows 10. Download it here.
What is the refund policy?
Booked your ticket, but your plans changed? We get it...stuff happens. We'll offer refunds, no questions asked.
This workshop takes place after work. What's the food situation?
We'll be ordering a variety of sandwiches for the event. If you have specific dietary restrictions, let us know.
Are there discounts available for non-profit organizations or military?
Of course. Email us at workshops@arthur.design for a discount code.