Description
Building Healthy and Cohesive Leadership Teams
According to Patrick Lencioni, teamwork remains the ultimate competitive advantage, both because it is so powerful and so rare. He makes the point that if you could get all the people in an organization rowing in the same direction, you could dominate any industry, in any market, against any competition, at any time. Based on the best-seller, The Five Dysfunctions of a Team, we will uncover the natural human tendencies that derail teams and lead to politics and confusion in so many organizations. Workshop members will walk away with specific advice and practical tools for overcoming the dysfunctions and making their teams more functional and cohesive.
+ Light appetizers and refreshments will be served
PRESENTER
Shelly Setzer Principal Consultant, The Table Group
Founder, Setzer Consulting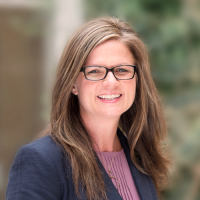 As a Principal Consultant, Shelly brings 20 years of business and leadership experience to her partnership with The Table Group. Shelly brings a passion for vulnerability-based leadership and a focus on achieving collective outcomes through healthy and cohesive teams.
Shelly works regularly with CEOs and executive teams in effectively applying the concepts related to organizational health. As a former client of The Table Group, she has diligently practiced the disciplines of a healthy organization. Shelly's first-hand experience gives her a unique perspective, which she readily shares with leadership teams. Her clients span a broad range of industries including high tech, financial services, healthcare, manufacturing, and higher education.
Prior to partnering with The Table Group in 2012, Shelly held a number of management positions in both large and small high-tech companies throughout her career. Immediately prior, she was a director of marketing at EMC Corporation.
Shelly received a BS in Business with focus in marketing and international business from Trinity University in San Antonio, TX.
Shelly lives with her family just outside of Denver, Colorado
---
ATTEND OUR EVENTS COMPLIMENTARY
Become a Women of Denver Impact Member and get access to all of our annual events (over 40 each year) for only $240 ($1,375 value). Become a member today.
Please note: We take photos of our events for social media, so be aware that images from the workshop may be shared online.