Building God's Way Seminar Pittsburgh
If your church or school is growing and considering expansion, remodel, or new construction, you will not want to miss this seminar!
When and where
Location
Discovery Christian Church 170 Scharberry Lane Mars, PA 16046
Refund Policy
Contact the organizer to request a refund.
About this event
Featured Speakers & Guests
This seminar will feature presentations and opportunities for one-on-one interactions with leading experts in the areas of faith-based architecture, construction, lending, capital campaigns, leadership, worship technology and more. Learn strategies and insight from a team that has worked with more than 1,000 ministry organizations nationwide. View featured speakers and guests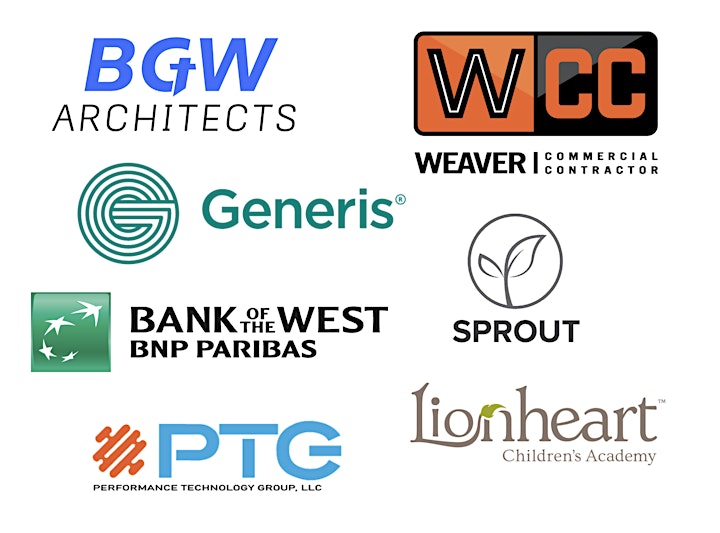 Facilities as Ministry Tools: Expanding Community Impact and Outreach Through Our Buildings
"Buildings don't grow churches. They are not the heart of the church. They are not what makes the church function. A building is simply a ministry tool. The goal of this seminar is to provide you with the resources that will help you develop the most effective ministry tool that you can possibly have inside of your community." - Pastor Matt Roberts, Emcee
Lowering Costs on Faith-Based Construction & Remodel Projects
Learn about the unique Building God's Way Approach to design & construction, developed exclusively for ministry organizations. Discover how this process can significantly reduce both upfront building costs and long term maintenance and operation expenses.
Financing Your Future: Expanding Your Ministry with Confidence & Reducing your Financial Risk
Learn about the key financial indicators that every church leader should know and how they can help you be better prepared for the borrowing process while gaining a better understanding of your overall financial position. Hear from the regional representative of Bank of the West, a leader in providing solutions to religious institutions for over 25 years. Whether you're expanding on-site or breaking new ground for a new facility, the team at Bank of the West has a consultative approach that will guide you through every step of the process—from qualifying for funding to navigating the maze of financial solutions available to you.
Contagious Generosity: Creating A Culture Of Giving to Fund Your Vision
Learn how Generis has helped more than 3,100 ministries to close the gap between resources and vision by creating a sustainable culture of generosity that can fund your vision for years to come. Generis connects your unique vision to proven strategies that have helped fund more than six billion dollars in the faith community with a "make-it-last" mindset. If you simply want to raise the funds you need to complete your project, you have many choices. If you want to weave stewardship and generosity throughout the very fabric of your ministry, Generis is the partner you are looking for.
The Keys to Forming an Effective Building Committee
If your church or school is planning a construction or remodel project, the road ahead can seem overwhelming. There are a number of critical decisions to be made early on in the process and one of the most important is ensuring that you have the right people to lead your church in accomplishing this mission. Learn 5 keys to forming an effective building committee, to ensure your God-given vision for a new facility becomes a reality.
The 3-Day Design Charrette: The First Step in Bringing your Ministry Vision to Life
Learn about the first step in bringing your God-inspired vision for a new building to life - The BGW Charrette - and how this highly collaborative and cost-effective 3-day design exercise can quickly build unity and momentum toward your facility expansion or remodel goals. Hear from a few of more than 1,000 ministry leaders that have leveraged the Charrette process to launch their ministry dream.
Leveraging Audio, Video & Lighting to Create a More Immersive Worship Experience
Today like never before, technology has the ability to transform your sanctuary environment and fully engage your audience into an immersive worship experience. Learn about innovative and cost-effective audio, video and lighting systems and turn key services available to churches all across the U.S., from consultation and preliminary budgeting to design, installation, and side-by-side training.
The 3D Process for Gaining Strategic Perspective in Your Ministry
Learn about a unique 3-step process that can help your ministry team to achieve your ministry objectives through strategic direction, branding, team facilitation and cohesion. DISCOVER whether your ministry vision is communicated accurately throughout your organization and is effectively reaching the community; DEFINE the priorities that drive improvements and growth and deserve your focus; and then DEVELOP a strategic plan to accomplish those priorities.
Childcare Centers in Churches: A Financially Sustainable Ministry Opportunity
Learn how Lionheart Children's Academy, a Christian non-profit, partners with local churches to launch and operate child care centers in church facilities — offering full-time preschool, after school, and summer programs for ages infant to 12 years. Lionheart blesses the church by attracting and assimilating more young families, generating additional funding for ministry, and handling all the operational concerns.
Includes continental breakfast, lunch and refreshments.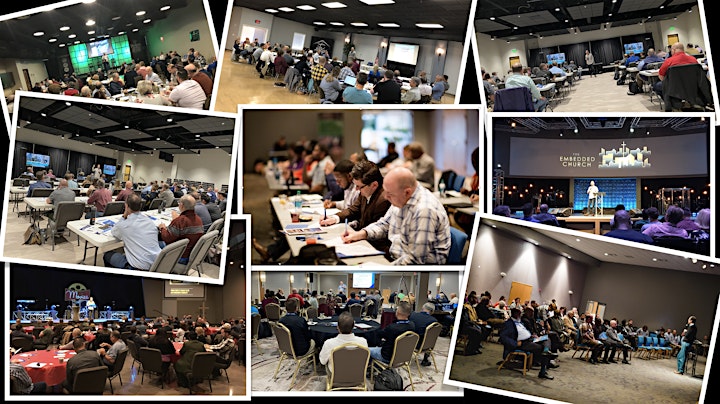 Join us at Discovery Christian Church!
Discovery Christian Church is a great example of a trend in recent years toward the repurposing of commercial and retail spaces into churches. This project involved the remodel of a former family fun center just north of Pittsburgh, PA. The newly remodeled building features a 450-seat multi-use worship space, a large lobby space / gathering area with a café, a children's area with a 2-story indoor playground, nursery, classrooms and secure check-in, a large multi-use space, a public room with fireplace for private meetings and parties, a 36-hole mini golf course, 3 sports-themed break-out rooms for youth, a commercial kitchen, offices and more.