Description
2017-2018 Workshop Series
Building Executive Function Skills: The Missing Link to Student Achievement
Friday, December 8, 2017
Registration and coffee: 8:30 am - 9:00 am
Workshop: 9:00am-1:30pm
Lunch provided
4 CEU Credits Awarded
Executive Function is the umbrella term for the skills that let students plan, focus attention, organize, and complete tasks. It involves working memory, mental flexibility, and self-regulation and is "the missing link" to increased achievement for many students, particularly those with learning disabilities and mental health challenges. With deliberate and purposeful strategies, educators can teach executive function skills.
Attendees will:
Develop an understanding of the important role of executive function skills

Learn how to design classrooms that build executive function skills

Learn how to leverage executive function skills to provide "cognitive access" to academic content

Learn how to ensure that all students have a high level of engagement and self-direction

Explore how instructional leaders can support team members to make shifts necessary to build learning environments that teach executive function skills for the 21st century.
Workshop offered at no charge.
About our speaker: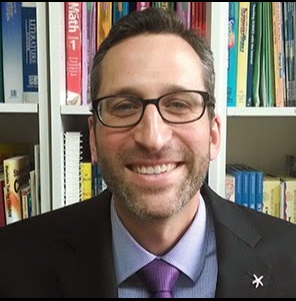 Dan Gross is Director of Client Relations for Innovative Designs for Education (IDE Corp.), where he supports school leaders in implementing instructional and organizational models that empower all learners. He works with schools in re-envisioning classrooms to build student responsibility for learning, develop student executive function skills, increase student achievement, and connect units of study to students solving real-world, open-ended problems.
He holds a MA in Education and has taught in a variety of settings from the coast of Maine to the rainforest of Australia to the redwoods of California to the public schools of New Jersey. A former Adjunct Professor at Centenary College, Dan has been a sought-after speaker at state and national conferences, having presented at New Jersey School Boards Association, Association of Middle-Level Educators, NJ Techspo, NJ Charter School Conference, and others.