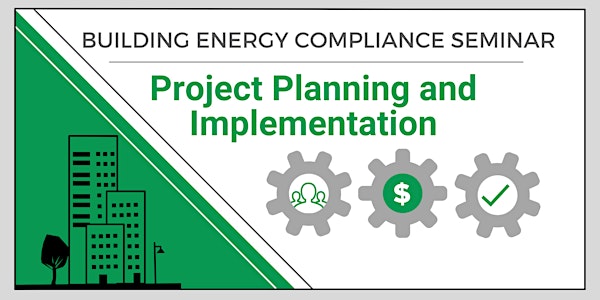 Building Energy Compliance Seminar: Project Planning & Implementation
An interactive workshop to teach you how to minimize or eliminate major financial penalties for carbon emissions due to Local Law 97.
About this event
This course includes multiple weekly class sessions. Choose one of the following:
Thursdays, June 23 & 30 | 8:30 - 11:30 am
For property managers and building owners, this interactive workshop teaches you how to minimize or eliminate major financial penalties for carbon emissions associated with Local Law 97.
By 2030, about 75% of NYC buildings over 25,000 square feet are subject to significant penalties if their energy performance continues as is. That's because Local Law 97 of 2019 caps carbon emissions from these buildings, starting in 2024.
This class helps you determine where a building stands, how to create a plan to reduce emissions and how to bring together the people and the financing to get it done.
This course is brought to you by the NYC Department of Buildings in partnership with the NYC Mayor's Office of Climate and Sustainability, the NYC Sustainability Help Center and the CUNY Building Performance Lab.
You can take this class in four 90-minute sessions that meet once per week OR in two 3-hour sessions that meet once per week.
Prior attendees have said:
"Great seminar, very helpful in understanding how to prep for LL97."
"Really good breakdown of the topics."
"Thank you for this great course. The exercises were especially useful, both in terms of content and the ability to engage with others undertaking similar projects."
"Have already recommended this course and the overview course to several colleagues in different buildings. The method of instruction is fantastic.
"This has been invaluable, exactly what we needed. Many thanks!!"