Description
Transforming the customer experience is at the heart of digital transformation. Digital technologies are changing the game of customer interactions, with new rules and possibilities that were unimaginable only a few years back. Customer Identity and Access Management (CIAM) is a whole emerging area in the IAM, which is essentially an ingredient for digital customer experience. Today's increasingly sophisticated consumers now view digital interactions as the primary mechanism for interacting with brands and, consequently, expect deeper online relationships delivered simply and unobtrusively.
A consumer IAM system has a greater need for scale than a B2E IAM system. Although many firms have successful enterprise-wide employee IAM deployments, that number is in the tens or hundreds of thousands of active users; the user populations of leading online consumer properties are 10 to 50 times larger, according to Forrester. This creates numerous architectural challenges, as CIAM solutions must be able to support login flows and personalization/preference management for hundreds of thousands, even millions, of online consumers.
In this workshop, we will discuss the strategies in building an efficient CIAM system, challenges and the patterns to address those with WSO2 Identity Server.
Presented by: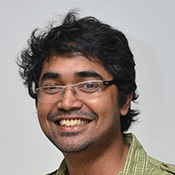 Prabath Siriwardena, Senior Director - Security Architecture
Prabath has over 11 years of industry experience that currently involves providing security architecture solutions to many of WSO2's key customers. He has worked with many Fortune 100 companies, and is the author of the book Advanced API Security published by Apress. Prabath is also a member of Apache Axis PMC and has spoken at numerous international conferences including OSCON, QCon, ApacheCon, WSO2Con, EIC, IDentity Next and OSDC.