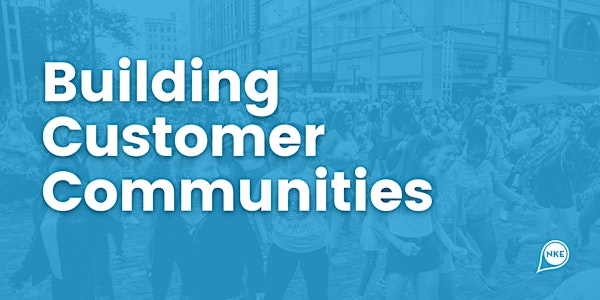 Building Customer Communities
Join the NEWaukee team as we discuss customer communities: what they are, why they're important, and strategies to start building yours!
About this event
As customer behaviors shift, so too must the marketing strategies deployed to reach them.
In the last few years, political forces and the COVID-19 pandemic have expedited several consumer trends that were already shaking up old-school, traditional ways of advertising.
Consumers want brands to provide value by creating content that enhances, rather than disrupts, their lived online or in-person experience. A key way for brands to achieve this is through the creation of customer communities — a platform or community that encourages connections among the brand, its consumers, and employees.
Join the NEWaukee team as we discuss:
What a customer community is (with examples)
Forces that are accelerating the popularity of customer communities
Benefits of customer communities as part of a brand's marketing strategy
Key elements that make a customer community successful
How to start building your customer community today