Building Communities that Thrive! - Awakened Feminine Activism (Pt. 3)

Thursday, November 1, 2012 from 6:30 PM to 10:00 PM (PDT)
Event Details
Calling all teachers, healers, coaches, community builders, writers, mothers - this special evening is for ANY woman who wants to make an impact out in the world. Women who are activists in any capacity will benefit from the wisdom and tools of these women who have already built their empires
(and are still so juiced up by that, they just keep going!) 
Igniting Awakened Feminine Activism Series
Part I - Being a "YES" Woman in "No" World  Monday Sept 10th, 2012 - Christine Arylo - Stacy Vajta - Melissa Hall - Melinda Bernstein
Part II - Living in Passion, Releasing Illusions of Control Monday Oct 8th, 2012 - Ursula Ferreira - Shera Sever - Isa Isaacs - Jenn Morgan
Part III - Building Communities that Thrive Thursday Nov 1st, 2012 -  Sahar Kordahi - Jessica Hadari - Karen Buckley - Caterina Rando 
PART IV - Tools to Start Your Revolution **Thursday Nov 15th 2012 - Panelists - Beth Barany - Jamie Kahl Miller - Maggie Ostara - Jenn August
Thursday Nov 1st, 2012
Igniting Awakened Feminine Activism, Special Series
Part III - Building Communities that Thrive
Speakers & Expert Panelists
Sahar Kordahi - Founder, Bright Side of Life women's community
Jessica Hadari - Founder, FEM Talks
Karen Buckley - Founder, Wisdom Connection women's community
Caterina Rando - Founder, Thrive Publishing collaborative publishing company
Come meet these Bay Area women at the forefront of successful community building. Each has spent years learning and teach about what it takes to build communities that thrive! 
To live in awakened feminine activism is to draw on our feminine resources of family, friendship, influence and community.
Each woman must find her own way, but in this new paradigm it is essential that we do it together! The age of the "lone wolf" is drawing to a close. It is time for us to link arms and move forward together in sisterhood.
Join us to learn how to
Exert your influence without being controlling.

Enroll people in your biggest visions

Building teams and honoring their goals and feelings of everyone on your team

Know the ingredients to build community that lasts

Choose peace Vs. drama in our alliances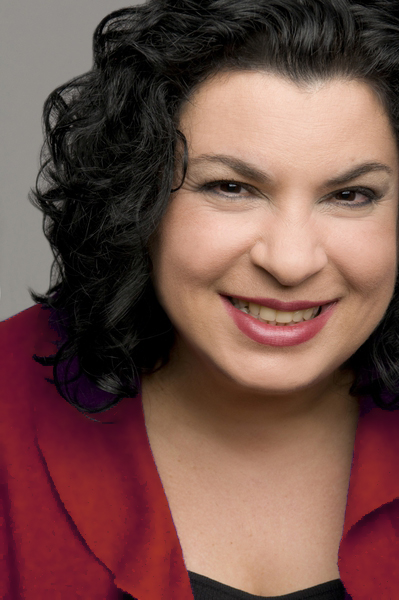 Caterina Rando
- Business "Catapultor", best selling author, publisher
"Loud and Proud: Letting Your Light Shine!"
Community is created when women get clear on what they want to be loud and proud about, what they want to transform and what they want to take a stand for. In our time together this is what we are going to explore. You are already making an impression on the people you meet and come in contact with. Let's ensure that impression leads to the results you want. 
We will shine the spotlight on your personal brand and how you are perceived by others

You will learn how to take your power pose to pump to up and increase your personal power

You will gain more clarity about what you want to be loud and proud about
Free Raffle Gift from Caterina: Ticket to a Business Breakthrough Summit or a Sought After Speaker Summit designed to catapult your business.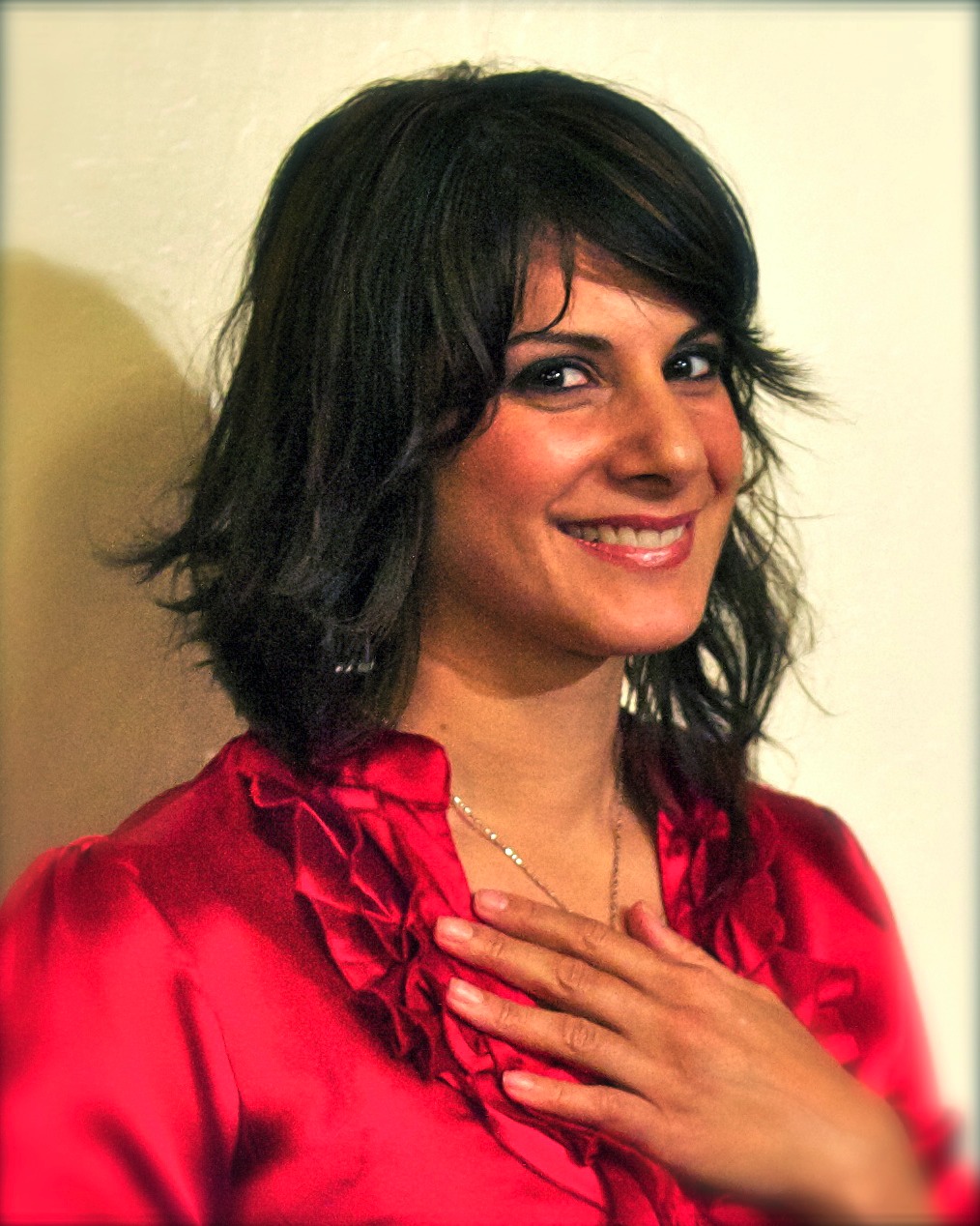 Jessica Hadari - Founder, FEM Talks. Coach, Holistic Health Practitioner, Master Rebirther and Officiant.
"Unconditional Sisterhood: Ingredients for Progressive (Spiritually Fulfilling) Community"
ALL opportunities and "wins" in our lives are connected to our relationships. Opportunities are doors opened by people, not by chance.  In intimacy and communal witnessing it does not matter what process, modality or path you choose to bring you to your next life openings. The key is to be held by community while we open and grow. Community is a gateway to satisfying soul longings and facilitating soul growth.
When we do take the path toward deepening in relationship with other women, we inevitably take-the-reigns—designing our lives from our hearts, not the rat-race of our minds—being the centered and deeply fulfilled women, no matter what is happening around us. Spiritually fulfilling community that is more than just a meeting here or there. It is a felt experience that is beneficial to you and ALL of your community members.
Understand the significance of Maiden, Mother & Crone archetypes in healthy  community building

Activate the 5 main ingredients for a community to be progressive & spiritually fulfilling

Ask: How can women join together in a deeper form of "Unconditional Sisterhood"?
Free Raffle Gift from Jessica - One 6month and one 3month pass to FEM Talks.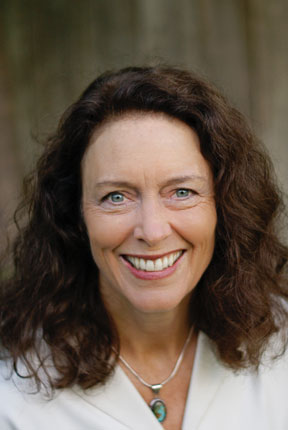 Karen Buckley - Business Consultant, executive coach and strategist
"Becoming a Powerful Leader with a Powerful Vision"
Celebrating your genius and commitment  is the first step to seeing yourself as the leader you are. Together we will cover how to activate your core power so that you build the community you want and make the difference you always hoped to make. We will learn: 
How create a community that matches what matters the most to you. 

The 4 steps to eliminating Limiters and amplifying Activators - those people and activities that give you personal power. 

2 secrets to stepping into your leadership every day.
Free Raffle Gift from Karen - 1 Business Woman Coaching session with Karen focused on the results you most want to achieve and who you need to be to help that to happen.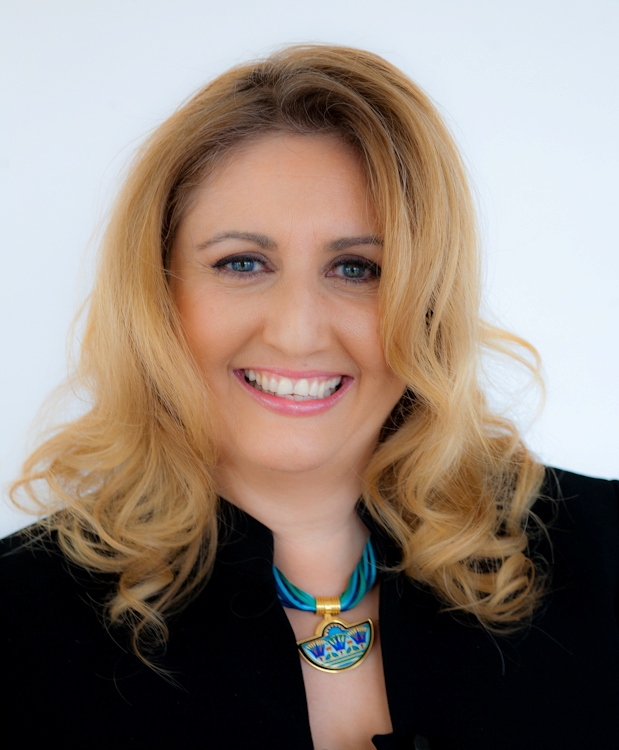 Sahar Kordahi -  Community Builder Expert , Speaker, and  Founder of the Bright Side of Life Women's Gathering  
"Building Inspiring Communities that Thrive"
Discover New Ways of Community Building to Create, Build, Promote and Sustain Inspiring Communities to New Levels of Growth. We are called to join together not just to grow our own immediate community but to be a part of the great shift in human history. Together we'll discover a new style of community-building—weaving our individual and group stories into the new story of women and their leadership that is emerging all over the world. Join us on a journey of building our communities where a group of women will gather in person to push the edge of our individual and collective potential to build our communities and BELONG.
With Sahar we will learn:
The essential ingredients you need to create your very own collaborative supportive community  

Learn how your community can be the ticket to help you speak on more stages to draw in new members

How as women we need to come together and help one another thrive in our personal and business communities
Free Raffle Gift from Sahar - 45 minute networking or community building session with Sahar Kordahi. This is a $250. To help you get clear about what it takes  for you to create  your community.
When & Where

Rudramandir
830 Bancroft Way
Berkeley, CA 94710


Thursday, November 1, 2012 from 6:30 PM to 10:00 PM (PDT)
Add to my calendar
Organizer
FEM Talks Alliance of Healers, Leaders, & Educators
See our full lineup of women's events - femtalks.org
"Experience the fun and self expression of a networking event, the learning and transformation of a seminar, and the depth and connection of a women's circle."
~ Jessica Hadari, Founder
What Women Are Saying About FEM Talks:
Big shout out to Jessica Hadari for her fabulous brilliance to create FEM Talks. I had the blessing of speaking with a packed house of BRIGHT GREAT WOMEN on Monday Night. Wow, did we activate Feminine Super Powers that night! I'm still charged with LOVE. Thank you!
- Christine Arylo - International speaker. Author of Choosing ME before WE and Madly in Love with ME
Big thank you out to the women who came together at FEM Talks last night. I deeply respect the courage and wisdom that came through the other speakers and the beauty of the women who attended and leadership of Jessica Hadari. It was a pleasure and an honor to dance with all of you!
- Heather Munro Pierce - Founder, TransDance and Temple Arts Institute
Thanks to all you lovely ladies who were at FEM Talks tonight! It was an honor to spend time with you and share the stage with such amazing women.
- Stacy Vajta - Owner, Expanded Pathways
Thanks for another amazing FEM Talks! I constantly feel so blessed to know and be surrounded by so many beautiful, radiant women! Thank you Jessica Hadari for the magnetic & luscious energy you bring. Thank you to all the beauties who show up to make this so nourishing to my soul! I receive!
- Amanda Elo'esh Johnson, MA - Speaker. Spiritual Catalyst
Feeling profoundly inspired and supported on this beautiful full moon night by FEM Talks, one of my most awesome communities.Thanks Jessica Hadari for showing up and creating this wonderful intention and space for all of us.
- Archana Sachdev
FEM Talks was wonderful. Thank you for creating yet another opportunity for women entrepreneurs to connect, shine and share!
- Shera Sever - Coach, Organizational Strategist,  Speaker.
Last night I gave a talk on Influence to a room of insightful and radiant women. Super thanks to Jessica Hadari, Founder of FEM Talks for a great eve.
- Caterina Rando - Founder, Thrive Publishing
Building Communities that Thrive! - Awakened Feminine Activism (Pt. 3)