Description
Creating happy and healthy relationships takes more than just swiping right on an app or sliding into DMs. From love and friendships, to career and family, it takes a pro to help us cultivate more meaningful relationships everywhere we go.
In "The Relationship Diet", Professor James Mourey brings his expertise and wit to his advice for building valuable personal and professional relationships. Known for his enthusiasm, dedication and creativity in the classroom, Professor Mourey provides deep insights to enrich our lives with this fun and relatable read.
For one special night, Professor Mourey will be giving a behind-the-scenes look at his new book, and talk about how to build relationships to advance your career.
Fans will be able to get their books signed at this event!
Presale
Get $10 off if you buy The Relationship Diet in advance and pick your book up at the door on the day of the event! Order your book here.
Books will also be available for purchase at the event.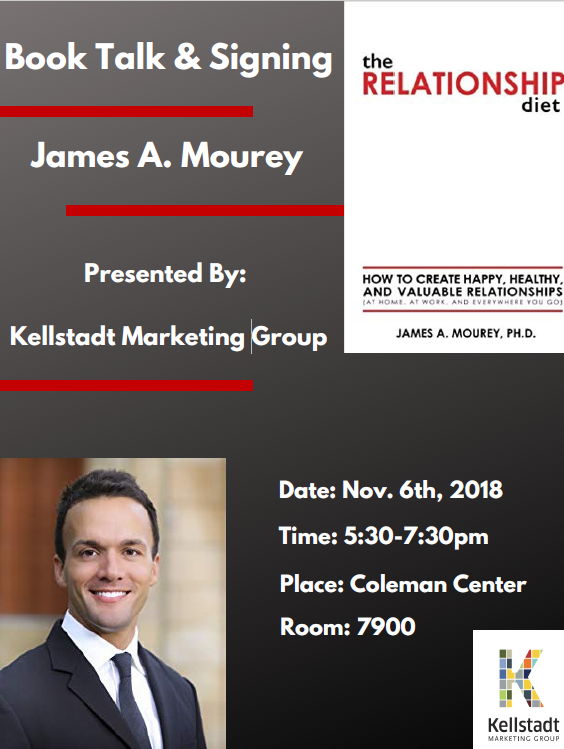 Questions? Email us at kellstadtmarketinggroup@gmail.com