Building Bridges Small Business Mastermind Group

Multiple Dates
Event Details
** MASTERMIND GROUP SIGN UP  NOW OPEN **
 Limited Space Available.
RSVP Now To Make Sure You Claim Your Spot
Want to achieve business success beyond your wildest dreams?

Want to make more money faster than you ever could on your own?

Want to find savvy joint venture partners who can give you access to amazing opportunities?
Join executive coach and CEO of Building Bridges Consulting, Niquenya Fulbright, for a three-month journey toward finally achieving your business success goals.
A mastermind group is an essential tool to achieve small business success. Sure, you can make progress without one, but in order to quickly catapult your business to the next level, where things can really begin to accelerate, you need to join a mastermind group.
A mastermind group is a collection of like-minded persons who come together for learning, networking, and brainstorming.  Masterminds are incredible and can do wonders for your business as well as for you, personally. Growing in a group is not only more effective, it's quite a bit more fun!
Benefits of joining a Mastermind Group:
You'll be a part of an exclusive community in which you will be the only one with your specific expertise.  Mastermind group members are screened to ensure each can bring a unique value proposition to share with the group.  This removes the element of competition allowing all members to equally benefit from the collective expertise of the group.  Every member is important and relied upon for the unique expertise they contribute to the group.
You get great advice. You can get any questions you have about what you're doing answered, or at least talk through how to solve any problems you may be encountering. Once you are involved in a mastermind, that feeling of "being alone" while running your business is gone. You will no longer suffer from "tunnel vision" as you will receive second, third, and even fourth opinions about any decisions you make with your business.  With the other members of the group acting as your trusted business advisors you can step back and see how things really are and develop alternative approaches you may not have considered before.
Collaboration and innovation. You may find someone in the group that is a perfect fit to work on a project with you. Or, you may be the perfect person to help another member as well. The group works together collaboratively, to achieve more together. You can get a lot of new ideas that you may have never thought of to improve what you're doing and begin to think bigger.  You will develop a master mind while having your boundaries stretched by being surrounded by amazing people doing amazing things.
Expand your circle of influence. 

Joining a mastermind extends your network exponentially and rapidly. If you are in business, you know how important your network is. By joining a mastermind, you instantly add to your network and typically gain the networks of those in the group with you. When you join a mastermind, you will most likely find ways to help each other by utilizing cross promotion. Finding ways to help each other through promoting to your respective networks.

Accountability is the name of the game.  One of the most important benefits of being in a group of professionals with similar goals and interests is accountability.  Accountability is fundamental to productivity and performance improvement.  It is the guiding principle that defines how we make commitments to one another, how we measure and report our progress how we interact when things go wrong, and how much ownership we take to get things accomplished.  Greater accountability eliminates the time and energy we waste on unproductive behavior and confusing distractions.  This translates into spending more time doing the important things that really matter to business success.
How the Building Bridges Small Business Mastermind Works:
Held quarterly and limited to just 12 small business owners and aspiring entrepreneurs.

Meets weekly every Tuesday evening from 7 PM to 8:30 PM CST

Each member is assigned a week in the "spotlight" to share their business vision and receive advice on specific issues, challenges, concerns, and problems that may be presenting as a roadblock to their business success.  The member in the "spotlight" may ask the group questions to help them work through solutions and make quality decisions around their business goals.

Every member is expected to actively participate by contributing their expertise by helping to develop solutions and presenting ideas to the member in the "spotlight" as well as by being open and honest in sharing their own experiences and business challenges when it is their turn to be in the "spotlight".

Members may continue collaborating and sharing ideas outside of the weekly meetup through participation in an exclusive, private, members only, online community.

BONUS 1: Each member also receives a private 45-minute, one-on-one, personal strategy session with me, Executive Coach Niquenya Fulbright.

BONUS 2: Each member will also receive a promotional interview to be posted and shared in the Building Bridges "Dream Zine" newsletter and on our blog as well as e-blasted through all of our social media channels.
 Hurry to reserve your spot in our next Mastermind today!
Special Reduced Price ~ Just $750!
(Use promo code "dreambig".  Regulary $997)
Space is very limited!
 Satisfaction guaranteed!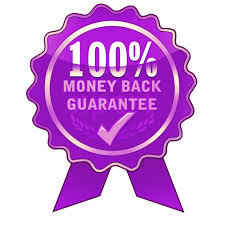 If you are unsatisfied by the end of the first call I will refund your money no questions asked.*
 RESERVE YOUR SPACE TODAY!!!!
*Note: 100% money back guarantee only applies to regular priced registration. Special promo price of $750 is nonrefundable.
Organizer
Coach Niquenya / Building Bridges Consulting
Niquenya Collins is President and CEO of Building Bridges Consulting, a management consulting and executive coaching firm specializing in connecting small business owners and aspiring entrepreneurs in Chicago to the knowledge and resources necessary to succeed in the global marketplace. 
Our mission is to transform dreamers into successful entrepreneurs.  
We achieve this by acting as a catalyst for training, development, resources, and referrals aimed at lowering the learning curve for start-ups, nonprofits, and small businesses in the growth phase of their operations.
Services include:
Management Consulting
Executive Coaching
Workforce Development
Corporate Training
Alternative Financing
Income Tax Preparation
Legal Services
Business Travel
Resources & Referrals
For more information about Building Bridges Consulting or to schedule a FREE consultation available to all first time clients, visit www.buildingbridgeschicago.org
We truly are building bridges between your dreams and ultimate reality!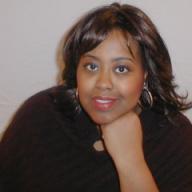 Niquenya Collins, President & CEO