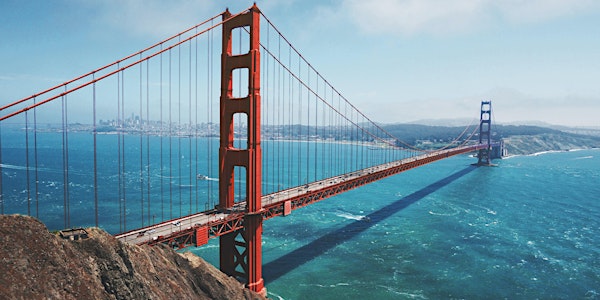 Building Bridges: BECI Social Justice Series
Explore diverse identities in the beautiful tapestry of human life through this series of interactive discussions.
About this event

BUILDING BRIDGES: LGBTQI+ PRIDE MONTH
Thursday, June 16, 7 - 9 p.m. PDT
Pride month is as important in 2022 as it has ever been. In the US, LGBTQ+ youth are 120% more likely to be homeless than their cis/straight counterparts, over 66% of trans people report discrimination in the last year, and over half of all queer people hide their relationships in order to avoid discrimination.
The burden should not be on our LGBTQ+ family and friends to advocate alone. The cis hetero world must open its ears, fully listen, and take action. In a society where 18 million people in the US, and hundreds of millions globally, are still fighting for equal rights, no one should sit on the sidelines.
Welcome to BECI's Pride Month edition of Building Bridges! Using the powers of storytelling and open-hearted dialogue, we will explore the lived experience of LGBTQ+ people and challenge ourselves to be better allies, accomplices, and coalition builders in order to truly create a world of equity across gender and sexual orientation.
All of us have a part to play in creating the world we want to see. Let's use this Pride month to recommit to justice and equality! Join us for the conversation.
Tommy E Brewer, II
Tommy Brewer is an educator, strategist and nonprofit leader. He is passionate about exploring ideas centered on identity, self-awareness & authentic expression. These ideas serve as a basis for his contemplative practice; a constant theme in his creative writing; and bolster his professional coaching & personal development work with others. Tommy is a SoCal transplant originally from Washington, D.C.
"My hope is that through dialogues like these we expand our capacity to see ourselves in one another, as we continue the quest to form a 'beloved community'. "
Elliot Lee
I'm a 20 year old trans man who was born and raised in the Bay Area. I began my transition at the age of 14, and have been continuing that journey ever since. Currently, I'm in college studying public health, with a focus on transgender healthcare access and outcomes.
The queer identity currently sits as a major site of social and political contention. What I hope people get out of this conversation is that the lived experience of being LGBT is so much more than that tension -- it includes community, joy, and hope. I want our collective shared stories to illuminate all aspects of this lived identity.
Reba Rose
Reba Rose is a bold, intentional and creative leader and coach opening up spaces for us to be radically authentic truth tellers. Drawing from her experiences as a performer, ritualist and martial artist, she partners with others to embrace emotional, physical and spiritual intelligence to embody mindfulness and confidence as a daily practice. Living in the Bay Area with her family and wife of almost 30 years, she is immensely grateful for the dynamic LGBTQ+ community here with our multi faceted identities. Reba is the Sr. Director of Learning & Development at Berkeley Executive Coaching Institute.
What I hope people get from this program: A deeper sense of the journey we have taken as a community, both how far we have come as well as how much more there is to do to celebrate all of us in the LGBTQ+ family.
Lindsay Tierstein
Lindsay Tierstein is a facilitator and storyteller. As alumni of BECI's June 2020 cohort, they are pleased to return during Pride month for an enriching conversation.
"I hope that this discussion leads to a deeper sense of empathy and openness. LGBTQIA+ is an expanding umbrella because there is no one-size-fits-all approach to defining gender or sexuality. When we let go of preconceptions, we celebrate the depth of our humanity."
"Do your little bit of good where you are; it's those little bits of good put together that overwhelm the world." - Archbishop Desmond Tutu
Berkeley Executive Coaching Institute is proud to present a series of 6 interactive evenings which explore diverse identities in the beautiful tapestry of human life. With storytelling, curiosity, and deep discussion, we will engage in conversations across our differences.
Each 2-hour program will be held on Zoom on a Thursday evening each month. Sessions will include discussions around the Black experience, Asian / Pacific Islander identities, Native / Indigenous peoples, Gender and Disability Rights, and more. Each session will feature speakers who will share their lived experiences, and participants will be invited to share their own stories, ask questions, and engage in meaningful discussion.
Everybody wants to be seen, to be heard, and to make a contribution. How do we ensure underrepresented groups are empowered to express themselves fully? How do we show up as allies? How do we move from understanding towards collective liberation? In "Building Bridges," we will help create safe and empathetic spaces to practice this dialogue. This program seeks to be a step on the journey towards healthier, more inclusive communities.
Thursday, February 24, 7 - 9 p.m. PST - Black History Month
Thursday, March 24, 7 - 9 p.m. PDT - Women's History Month
Thursday, April 21, 7 - 9 p.m. PDT - Disability Rights
Thursday, May 19, 7 - 9 p.m. PDT - Asian American Pacific Islanders (AAPI)
Thursday, June 16, 7 - 9 p.m. PDT - LGBTQI+ Pride Month
Thursday, July 28, 7 - 9 p.m. PDT - Indigenous people / Native American Heritage
$30 per program event; $150 for series

Thursday, May 19, 7 - 9 p.m. PDT - Asian American Pacific Islanders (AAPI)
One of the most diverse of all minority groups in America, the Asia / Pacific communities represent dozens of countries and a wide variety of experiences. With anti-Asian hate crimes rising 330% in the US in 2021, we find ourselves at a critical moment to practice solidarity and allyship. Asian communities have played an integral role in building this country and the time is long overdue to strengthen understanding and cross-cultural partnership.
BECI is thrilled to present our Asia / Pacific Heritage Month edition of Building Bridges, featuring Chantavy Tornado, David Son, Julia Li, and Enrico Banson. Using the powers of storytelling and open-hearted dialogue, we will explore some of the many intersecting journeys of the Asia / Pacific experience.
What is the state of Asian / Pacific communities during the ongoing crisis of racist violence? How can we defeat the myths and stereotypes of the "model minority?" How can we truly show up and be present for these communities? The destiny of racial equity is still on the horizon, and all of us have a part to play in reaching it. How do we take steps on the road together? Join us for the conversation!
"I'm excited to add my story to the rich and diverse experiences of Asians and Pacific Islanders. My hope is that the audience feels inspired to share our collective portrait with those who have yet to see our true colors." - David Son
"What I hope to get out of the conversation is that being Asian or Pacific Islander is not a monolith. I hope that by sharing our stories we as a collective can push the narrative of interdependent cultural healing." - Chantavy Tornado
"What I hope people get out of the event is a deeper sense of understanding and empathy. The Asian American experience varies dramatically. It can involve complex identity loss and discovery, generational trauma and growth, with family near and far. I hope by sharing our stories we can all have a deeper understanding of what being American means to all of us." - Julia Li
"The hope with these wonderful discussions and hearing Asian/Pacific Islander stories and our journeys is to inspire others to engage in strengthening the collective narrative. It's a great starting point to deconstruct any preconceived notions, discover the strength in our differences as well as our similarities." - Enrico Banson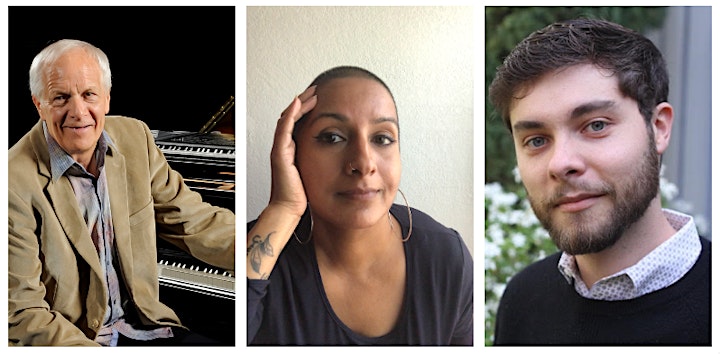 Disability Rights Month
Thursday, April 21, 7 - 9 pm
Most of us move through a world that was built for us, but that is not true for the over 1 billion people worldwide who live with disabilities. People with disabilities are the largest minority group in the United States, with a population roughly the same as the Black and Asian American communities combined. Yet, issues of accessibility and disability rights are too often left out of the Inclusion conversation.
BECI is thrilled to present our Disability Rights edition of Building Bridges, featuring Ken Medema, Sree Sripathy, and Miles Levin. Each of them have incredible stories to share, and using the powers of storytelling, open-hearted dialogue, and telling the truth without blame or judgment, we will learn how to be better allies and champions for accessibility.
What are some of the barriers that disabled people still face in the 21st Century? How can non-disabled people be better friends and advocates for the community? A world of true inclusion is still on the horizon, and all of us have a part to play in reaching it. How do we move along this journey together? Join us for the conversation!
For four decades, Ken Medema has inspired people through storytelling and music. Though blind from birth, Ken sees and hears with heart and mind. Medema performs in a wide variety of venues, from local congregations to charity fund-raisers, from high school and university campuses to universally televised religious programs. He is co-founder of Interlude Retreat Corporation, which gifts retreat experiences for music directors, runs conferences and workshops, and visits "small but mighty churches" along his touring schedule.
Sree Sripathy is a photographer, writer and artist based in the SF Bay Area. After being diagnosed with Young Onset Parkinson's Disease she co-founded the Women's Parkinson's Project with the aim to raise women's voices and bring awareness and representation to their needs and struggles within the Parkinson's and larger neurological community. Sree works full time in Tech, sits on the board of a local arts non-profit and is an Ambassador for the Davis Phinney Foundation.
Miles Levin is a filmmaker and epilepsy advocate serving on two prominent foundation boards. His work is dedicated to delivering authentic connections and representation for his community through cinema. His epilepsy short film 'Under the Lights' has ignited a nationwide conversation on an invisible community and how best to support them. He is currently developing the full film which he hopes will bring the epilepsy community into the spotlight.

Women's History Month
VIDEO RECORDING AVAILABLE UPON PURCHASE OF ALL-SERIES OR WHM SINGLE TICKET
Four women from across the globe. Four stories of trials and triumphs, set in different cultures and different continents, yet tied together by a common thread of truth.
BECI is thrilled to present our Women's History Month edition of Building Bridges, featuring Susan Houlihan, Deepa Pulipati, Praew Sorasuchart, and Seyyida Saterfield. Using the powers of storytelling, open-hearted dialogue, and telling the truth without blame or judgment, we will explore some of the many intersecting journeys of womanhood.
What does it mean to be a woman in the 21st century? What is the meaning of feminism? How can men, and others, be better allies in the fight for equal rights? The destiny of gender equality is still on the horizon, and all of us have a part to play in reaching it. How do we take steps on the road together? Join us for the conversation!
"We need empathetic, thoughtful, and compassionate leaders. Those leaders are not all men! Instead of blaming women for not stepping up, let's support, hire, pay, and promote women leaders. It's time for gender equity!" - Susan Houlihan
"My sincere wish is to have a meaningful dialogue towards developing a "liberatory consciousness" in the work that we do. And also deepen a sense of belonging for various perspectives in the hope of inspiring courageous action. #breakthebias #IWD" - Deepa Pulipati
"Identity is deeply complex, profoundly social and entirely personal. My greatest wish for the community is to be able to have those conversations that allow us to build a deeper, more profound and more personal understanding of feminism, womanhood, and what it means to be equal that will be one more step in creating a better, fairer and more diverse world for people of all genders. I am absolutely thrilled to add my part to this collage of knowledge and shared experiences." - Praew Sorasuchart
"How we define and understand ourselves influences our perspectives of others. Expanding our "lenses" requires high self-awareness, deep reflection, and courageous vulnerability. Creating safe spaces where everyone feels seen and heard while replacing judgement with caring curiosity catalyzes a broader view, birthing greater internal and external humanistic connection, love, and growth." - Seyyida Saterfield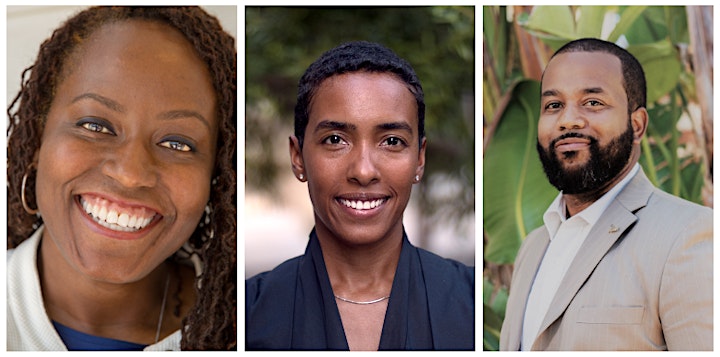 Black History Month
VIDEO RECORDING AVAILABLE UPON PURCHASE OF ALL-SERIES OR BHM SINGLE TICKET
Featuring three of our certified executive coaches: Valerie Hope, Jasmine Victoria and Dr. Clyde Lewis
"My commitment is that this experience bring joy, connection, and compassion to social justice. There is joy when harnessing the power of the human spirit. This is the fuel for progress." - Valerie Hope
"My hope for this community is that through normalizing difficult conversations around race, gender and sexuality we can strengthen our abilities as coaches to aid in developing more inclusive leaders of tomorrow. Dr. Mark Rittenberg once told me "don't be afraid of the truth…and to name it." I truly believe that through programs like Building Bridges we are doing the necessary work to uncover our individual truths, name it…and then most importantly, give truth a voice." - Jasmine Victoria
"Awareness allows for a greater appreciation of reality. Presence forces others to acknowledge us. Perspective provides empathy for understanding the experiences of others. I'm excited to raise awareness through my presence while giving the audience perspective."
- Dr. Clyde Lewis