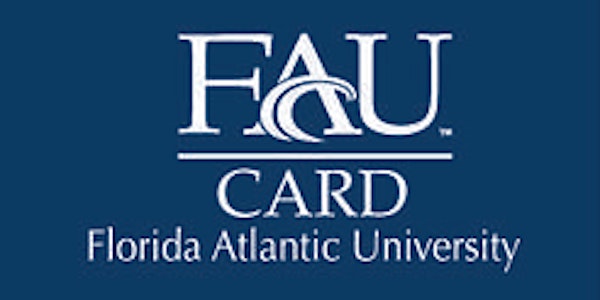 Building Bridges: autism spectrum disorder and your grandchild
FAU CARD is excited to offer geared towards grandparents of individuals with Autism Spectrum Disorder and related disabilities. This traini
About this event
FAU CARD is excited to offer geared towards grandparents of individuals with Autism Spectrum Disorder and related disabilities.  This training will provide participants with a concise explanation of ASD, causes and early indicators, as well as discussion on dealing with challenging behaviors.  Participants will also explore strategies to use in building relationships with their grandchildren as well as supporting their adult child.  We look forward to seeing you there!
Registration for this event will close on January 10, 2023.
The FAU Center for Autism and Related Disabilities (CARD) provides expert consulting, training and support, at no charge, for people with autism and related disabilities, their families and the professionals serving them. CARD's goal is to optimize the potential of the individuals we serve by helping them become valued members of their communities, enabling them to learn, work, communicate and socialize. Visit us at: www.autism.fau.edu  To donate to FAU CARD visit: http://coe.fau.edu/centersandprograms/card/donate.php If an accommodation(s) for a disability is required , please call 561-297-2055 or e-mail us at CARD@fau.edu, a minimum of 5 working days in advance of the date of the event.