Description
An inside look at how Alaska Air and other NW leaders are staying innovative in today's changing marketplace.
Don't miss this great opportunity to learn how some of our home-grown NW brands have become leaders in their industry. At the AMA-Puget Sound October 11 lunch event, you will learn how Alaska Airlines is launching a new brand campaign focused on their recent merger with Virgin Airlines and how their marketing plan is geared to keep them at the top. You will also hear from other local brand success stories and how they've become dominant players in their industry.
Most importantly, you will see how some major brands are evolving their approach to marketing to take advantage of a rapidly changing marketplace, and how you can adapt to this new environment.

Featured Speakers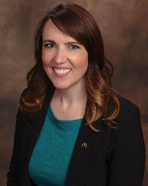 Jessica Littlefield, Director of Brand Activation, Alaska Airlines
In her role, Jessica works with the Social Media team and Brand Activation team to create content and activations focused on building brand advocates for Alaska Airlines. With her team, she partners with brands like Disney, University of Washington, San Jose Sharks, Portland Timbers, Seattle Mariners, Russell Wilson and Macklemore to name a few.
Jessica started her career with McDonald's Corporation in 2004 in New Orleans, LA. She held various marketing positions in the organization throughout the country including Louisiana, Florida and Washington. In her most current role with McDonald's, Jessica served as Marketing Director in the Pacific Northwest, working with franchisees, local marketing and public relations agencies and company staff to develop and execute local marketing & media plans across a 5-state geography. She has also partnered with the Seahawks, Mariners, Timbers, Sounders and other local sponsors to create mutually beneficial advertising campaigns.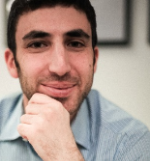 Marc Bridge, Vice President, Marketing, Ben Bridge Jeweler
Marc Bridge is a member of the fifth generation leading Ben Bridge Jeweler, the Seattle-based chain of over 90 jewelry stores owned by Berkshire Hathaway. Marc is responsible for the evolution of the Ben Bridge brand, as well as the company's foray into digital marketing, social media, and e-commerce. He is a graduate of Washington University in St. Louis, the London School of Economics, and the University of Washington School of Law and serves as the Vice Chair of Jewelers of America, the national trade association for the jewelry industry.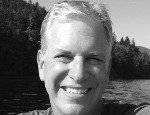 Kass Sells, President, North America, Waggener Edstrom Communications
As president, Kass Sells is responsible for leading and driving growth in the agency's largest region. In his role, he oversees the agency's roster of global brands spanning the core sectors of Technology, Health, and Consumer, as well as leading the agency's Integrated Services and Insights & Analytics practices. Sells is a seasoned marketer with 25+ years' experience creating for some of the world's best brands, including Microsoft, T-Mobile, Ste. Michelle Wine Estates, Volvo, Safeway, Honeywell, F5, Nokia, McDonald's, Mercy Corps, Nautilus, HP, Tully's, FOSS, Seattle PI, Noble House Hotels and more. He brings expertise in harnessing data to develop creative brand experiences that span digital, advertising, media, direct, public relations, promotions and marketing disciplines.

Over the years, Sells and the teams he's led have garnered recognition from the Cannes Lions International Festival of Creativity, the Effies and the DMA, among others.