Event Information
Location
Teleclass conference call number & materials provided upon registration
Description
Building Blocks of a Winning Proposal
April 26 & 27 (1-3 pm ET; 4 hours total)

Have you been told you lost your proposal because you are marginally qualified or you didn't understand the scope of work?
Have you lost a proposal by a small percentage?
Do you have a possible proposal ahead of you and can't afford to write a loser?
This class was designed for the proposal writer, manager, business owner, or sales executive who is going to be responsible for putting together a proposal that will win the organization's next federal opportunity.
Your Instructor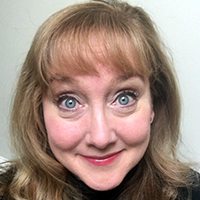 Eileen Kent, our Federal Sales Sherpa, presents this 4-hour teleseminar for Summit Insight.

Day One (1-3 pm ET):
BUILDING BLOCK 1 – RELATIONSHIPS:
Who is evaluating your proposal?
BUILDING BLOCK 2 – RULES & ACRONYMS:
What are they, and how do I stay out of trouble?
BUILDING BLOCK 3 - THE "SECRET" EMBEDDED BLOCK FOR WINNERS ONLY:
The revelation that pays for this class ten times over!
BUILDING BLOCK 4 – BID/NO BID DECISION:
Save time and money! Learn how primes filter out the losers.
BUILDING BLOCK 5 – THE ORGANIZED RESPONSE:
How to avoid proposal pitfalls.
Day Two (1-3 pm ET):
BUILDING BLOCK 6 – THE APPROPRIATE WRITING STYLE:
What does the government buyer prefer?
BUILDING BLOCK 7 – THE "OUTSTANDING" TECHNICAL SOLUTION AT THE RIGHT PRICE:
The "Make It Or Break It" building block.
BUILDING BLOCK 8 – THE COMPLETED "BID" SUBMISSION:
Putting it all together, no mistakes allowed!
BUILDING BLOCK 9 – THE "ORAL PRESENTATION":
How to be the obvious vendor of choice.
BUILDING BLOCK 10 – THE "BEST AND FINAL OFFER":
Closing the deal in the eleventh hour.
Plus: Q/A session, including BONUS: How to turn a loser into a winner down the road.
What you'll get: Tools, Templates and Take-Aways
Ten tools our presenter used to win $65M in 18 months




Editable templates you can use right away

Write more "winners" and

c

onfidently pass on "losers"

Recordings to review and share

Schedule-friendly four hours (1-3 pm ET each day).
TICKETS & SPECIAL OFFERS
Regular price for this class is $1,995 per person, or $7,500 for a half day on site.
Your whole team gets the full training for JUST...$697
MY SPECIAL OFFERS:
Member of the National Veteran Small Business Coalition: enter code for 20% discount
100% tuition reimbursement available. Ask me how! Call (703) 627 1074
FAQs
How can I contact the organizer with any questions?
Call Judy Bradt (703) 627 1074
How do I register additional team members?
Easy! Register just your lead person. I'll forward you the dial-in number and the course info, and you send me the rest of your company's class list.
What do I need to bring?
Pad of Paper, Pen and an Open Mind.
Is this a webinar?
Nope, it's a teleclass: each person dials into the conference number, and works with her or his own set of materials that you get once you register.
Date and Time
Location
Teleclass conference call number & materials provided upon registration