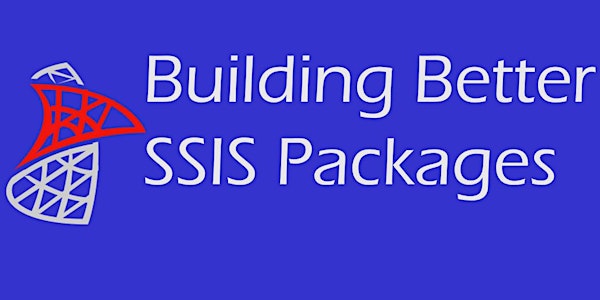 Building Better SSIS Packages (SQL Sat Baton Rouge)
When and where
Location
Louisiana Technology Park 7117 Florida Boulevard Baton Rouge, LA 70806
Refund Policy
Contact the organizer to request a refund.
Description
Building packages in SQL Server Integration Services is easy. Building good packages takes a bit more effort.
SQL Server Integration Services is deceptively easy to use. With a few hours of instruction or self-study, most data professionals can throw together an SSIS package. However, creating a process that simply runs successfully isn't the endgame; enterprise-class ETL demands a higher standard. Specifically, well-designed packages will be:
Reliable

Resilient

Reusable

Maintainable

Well performing
There's nothing magical about building rock-solid SSIS packages, but it does take some discipline, experience, and a library of best practices. That is exactly the aim of this course: to demonstrate a set of proven practices that help frame the development of enterprise-ready SSIS packages.
In this full-day presentation, we will walk through each of these five facets of well-built packages, discussing and then demonstrating ways of applying these practices to design better SSIS packages. Among the topics for the day:
Checking for problems even when the package executes successfully

Building effective tests for your packages

Error handling and prevention

Being kind to your fellow developers by building clear and easy-to-maintain packages

Leave a trail of evidence: package logging done properly

Avoiding performance bottlenecks: tips for making packages run faster

Using the right tool for the job by integrating non-SSIS tools when appropriate
This course is designed for the beginner- to intermediate-level SSIS developer.
About the presenter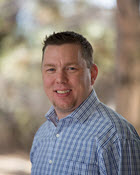 Tim Mitchell is a business intelligence consultant, author, and trainer. He has worked with SQL Server for over a decade, specializing in data warehousing, ETL/SSIS, and reporting. He holds a Bachelor's Degree in Computer Science from Texas A&M at Commerce, and is recognized as a Microsoft Data Platform MVP. Tim is a business intelligence consultant and principal at Tyleris Data Solutions, and is a partner with Linchpin People.
As an active member of the community, Tim has spoken at international, regional, and local venues including the SQL PASS Summit, SQLBits, SQL Connections, SQL Saturday events, and various user groups and webcasts. Tim is coauthor of the book SSIS Design Patterns, and is a contributing author on the charity book project MVP Deep Dives 2. He is an active group member and speaker at the North Texas SQL Server User Group in the Dallas area.
You can visit his website and blog at TimMitchell.net or follow him on Twitter attwitter.com/Tim_Mitchell.