Description

Building Better Relationships
World-renowned leadership expert John C. Maxwell says if you want to succeed, you must learn how to connect with people. While it may seem like some folks are just born with it, the fact is anyone can learn how to make every communication an opportunity for a powerful connection.
In Everyone Communicates, Few Connect, Maxwell shares the Five Principles and Five Practices to develop the crucial skill of connecting, including:
Finding Common Ground

Keeping Your Communication Simple

Capturing People's Interest

Inspiring People

Staying Authentic in all Your Relationships
The ability to connect with others is a major determining factor in reaching your full potential. It's no secret! Connecting is a skill you can learn and apply in your personal, professional, and family relationships- and you can start now by attending this class!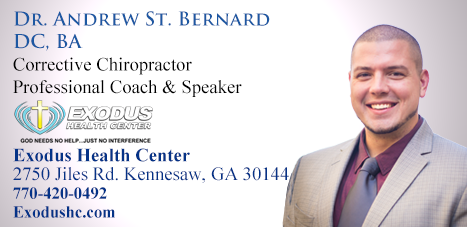 About Dr Andrew St Bernard, DC
Dr Andrew is passionate about helping people achieve their God given health potential. Dr Andrew graduated from Life University with honors and has worked and trained under some of the top doctors in the world of chiropractic and natural health care.
Dr Andrew is a renowned speaker and has had the privilege of teaching and leading people in corporations, schools and community organizations. He loves to give back to his local community through dinner and lunch and learn events.
Dr Andrew is a husband to Candace and a father to Gaby, Charlotte and Genevieve. He enjoys strength training and taking care of his body and spending time with his family. He is active in his church and is passionate about praying with his patients and seeing God use him to make a difference in people's lives.