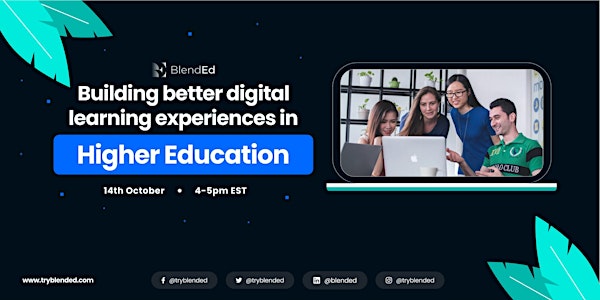 Building Better Digital Learning Experiences in Higher Education
A discussion between Instructional Designers and Educators on efficiently collaborating to build quality digital learning experiences.
About this event
BlendEd wants to provide all key stakeholders in the course ideation and development process an opportunity to find ways through which they can leverage their expertise for quality education in less time than before.
Remember: We want to start a discussion that helps both Instructional Designers and Instructors understand what they need from each other to take ideas and build courses that resonate with the digital generation of today.