Description
CEOs...
is your leadership team making the most of their time outside the office?
has your team ever been trained on how to network effectively?


Sales Executives...
are you getting in front of the right people, the decision-makers?
do you understand how CEOs and Owners want to be approached?
We're bringing together the leaders and founders of many of the Fargo-Moorhead area's top business organizations and networking groups.
We've invited representatives from...
BNI
CEO Solutions
Hurd ProNetwork
Inspire Networking
Master Networks
the100, inc.
Vistage Worldwide
and others, to discuss the value of building effective relationships and how to maximize your business network.
You and your leadership team are invited to join us!
---
This month's discussion will be moderated by
Heather Aal. Program Director
ND Women's Business Center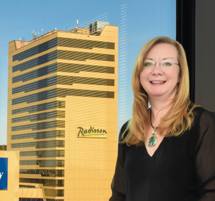 contact the organizer:
Kurt McSparron, Founder
the100, inc.
701.541.1073 kurt@the100.work