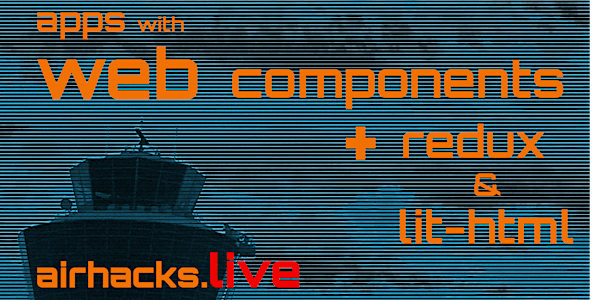 building applications with native web components, redux and lit-html
Quickly build real world applications with Web Components, state management, routing, partial rendering, 3rd-party web components, data bind
Refund Policy
Contact the organizer to request a refund.
About this event
agenda:
templating, data binding and partial rendering
state management with redux
rendering with lit-html and co.
debugging and tracing
naming conventions and structure
reuse and code sharing
pragmatic tools and utilities
how to structure applications
modularization with ES 6 modules
state management with redux
form validation
routing
style isolation with Shadow DOM
custom events and redux store
templates and rendering
unit- and end-to-end testing
building complex widgets and components
3rd-party component integration
CSS layout with grid and flex layout
application deployment and build
(...)
I will develop a series of small examples or a simple application from scratch (=no magic), answer attendee's questions interactively and explain as many concepts as possible. Every significant step or note (e.g., web reference, concept) will result in a commit.
airhacks.live is a highly interactive workshop; the contents of the workshop are going to be mainly driven by attendees' questions and ideas.
Although airhacks.live are virtual online workshops, the main idea is identical to the airhacks.com workshops at Munich's Airport:
Attendees and interactions over printed materials
Working software (developed from scratch) over prepared examples
Responding to questions over following a plan

slightly inspired by: agilemanifesto