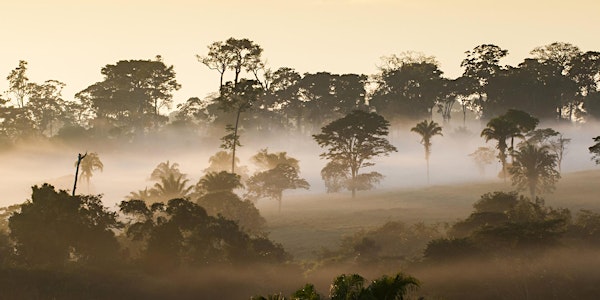 Building an Inclusive, Low-Carbon Economy in Acre, Brazil
Location
Brower Center Goldman Theater
2150 Allston Way
Berkeley, CA 94705
Description
Acre, Brazil has one of the most advanced state-wide systems for promoting sustainable development in the tropics. For nearly 20 years, the state has conducted a massive, audacious experiment: to build an economy that keeps forests standing, improves the livelihoods of forest-dependent peoples, creates jobs, opens markets and attracts private investment. And it's working. In 2016, when deforestation rates across the Brazilian Amazon increased 24%, Acre reduced deforestation 64% below its historical average.
Acre's ability to lead the way on forest conservation while simultaneously driving economic growth and ensuring inclusion for its people provides a essential lesson for all regions seeking to advance a sustainable development agenda.
A public event featuring the premier of The Story of SISA - a short film examining the powerful partnership between the state of Acre and the indigenous and traditional peoples working to keep its forests standing while improving livelihoods.
Event Program:
6:45 Doors open
7:00 Welcome by Rhett Butler, Mongabay and the Bay Area Tropical Forests Network
7:05 Introduction to the Low Carbon Economy by Dan Kammen, UC Berkeley, Founding Director, Renewable and Appropriate Energy Laboratory

7:10 Introduction to Acre's Grand Experiment by Daniel Nepstad, Executive Director, Earth Innovation Institute
7:15 Address by Tião Viana, Governor of Acre, Brazil
7:30 The Story of SISA
7:45 Panel discussion with representatives of Acre's indigenous and business communities followed by audience questions with:
Moderator: Colleen Scanlan Lyons, Program Director, The Governors' Climate and Forests Task Force
Mr. José de Lima Kaxinawa - Advisor to the Governor's Cabinet on Indigenous Affairs
Mr. Alberto Tavares Pereira Júnior - President of the Development Company for Environmental Services
Mr. Luis Fernando Laranja - Director & Founder of Kaete Fund
8:30 Closing Remarks by Rhett Butler